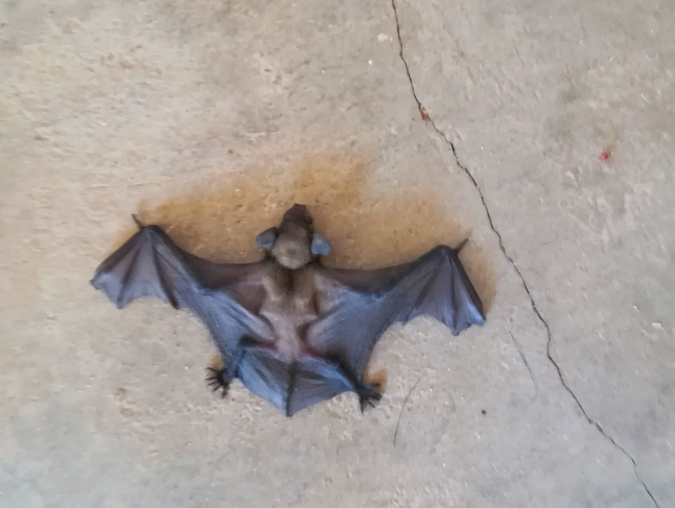 Written by Ashleigh McDonald – nature conservation student
There's a bat in my bedroom! Somehow it has squeezed its beastly little body through a tiny hole somewhere between the simple brick and tin roof structure I am now to call home. I'm terrified. It whips past, bouncing from wall to wall as I back slowly out of my door.
For some ridiculous reason (that can only be attributed to an abrupt 2am rousing ) I think that clutching my torch to my chest will save me. That the beams of light I seem to be sporadically and fiercely sending out embody Jedi knight powers and will steer the manic flying creature away.
"I can't do this" was my first thought as my last connection to Cape town, my Albert, drove away down the red, dusty road. My new home is sparse and basic and has a tin roof. One does not consider oneself a spoilt urbanite until faced with what one considers rudimentary, rural conditions.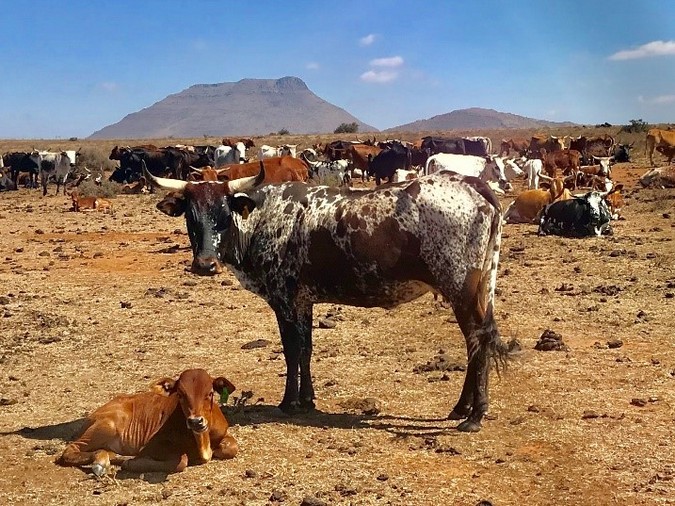 I have travelled over 900 km to chase dreams (and graduate University while at it) amongst the sparse bushveld of the Karoo. Hopefully some of them will snag on the thorny Lysium bushes that dominate this landscape. Pete and Helen Wenham, my gracious hosts at the Karoo Ridge Conservancy for this year, have big dreams for this rocky countryside they've acquired and it's contagious.
But first one needs to check reality and unpack small comforts onto bare shelves. I become more optimistic as I work through my luggage. Amazing what a Mango throw can do to lift the spirits, what treasured conservation textbooks can do to remind one of their purpose and how organisation of one's immediate surroundings lends a purpose to an otherwise lost Capetonian.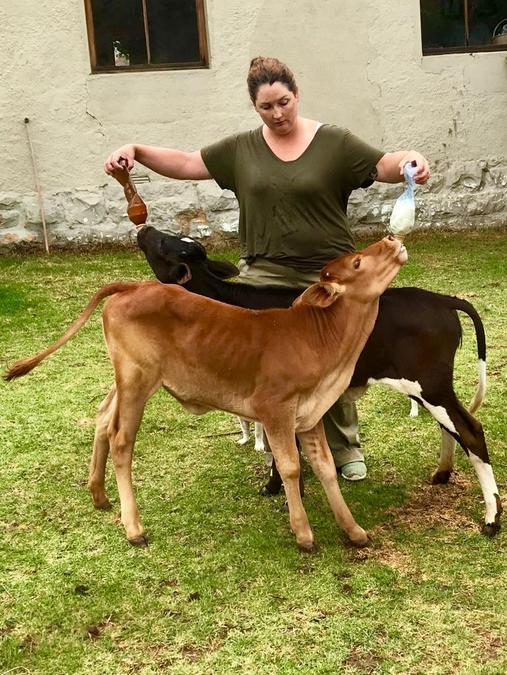 Our first designated task is to feed the orphaned Nguni calves amongst the coon hound puppies. I do believe I'm in my element as the calves hungrily suckle the prepared milk, occasionally directing a head butt in delight or stamping tiny sharp hooves in defiance, or perhaps it's the other way round? Either way, I imagine they are satisfied as the bruises begin to form on my thighs and the last drops are slurped up by hungry mouths.
Nguni cattle are fascinating and we meet the herd a few days after being assigned our calves. First impressions, as we stare each other down, are that of caution. We stick to Pete closely as he casually points out cows who have made an impression.
Nguni hides are rich in colour and horns impressively large, with books of literature devoted to their history, which is just as opulent. Each hide pattern has a particularly eloquent Zulu explanation, created by generations of herdsmen who guarded their four-legged riches with tenderness and pride.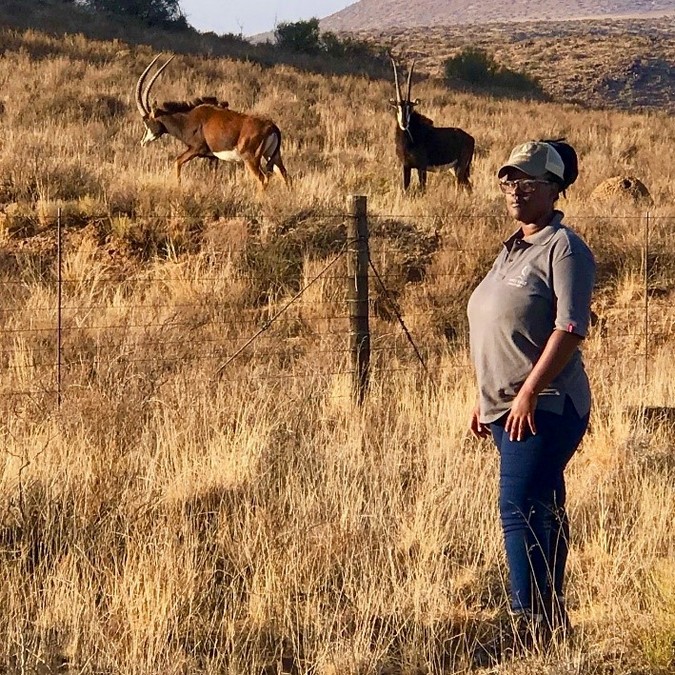 Our second task is vehicle checks, our third is to patrol the fence line. The open, rolling vastness of the Karoo bushveld laid out before my squinting eyes. It may be the altitude, but I'm breathless. Breathless or panicking because I can't see the fence line (literally and figuratively) that marks the end and yet I'll find the road eventually (literally and figuratively) that will lead me there. It will just take time with a bit of added diligence and a lot of patience.
I haven't been here very long, but what I have found is that things can go wrong, petrol will run out and the fence line may be lost for now, but I can't panic, because help is somehow always around the corner (usually in the form of a Hilux bakkie) and panicking takes up energy which you'll be needing to conserve for the long walk home! As much as you are isolated, you are never alone. Just keep following the heartlines on your hand… and the map if you can read it.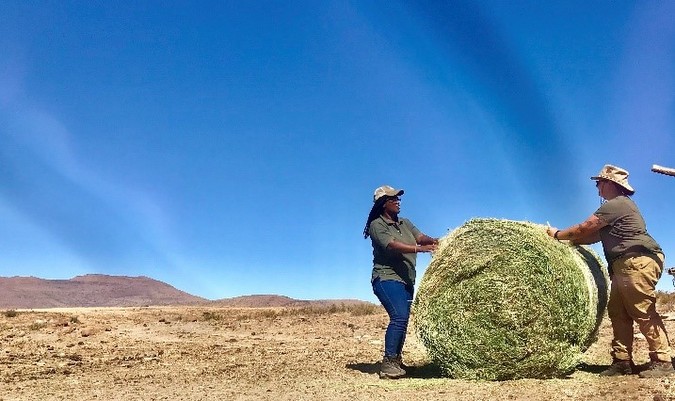 It's day 18 now. Princess and I sit at our picnic table in the dusk. We have had a multitude of crash courses thus far, we are bruised and scratched and stiff and sunburned. We are alive. I am now in love with our cottage, seeing potential in the simplicity that surrounds me.
The sun is going down and the bats have begun to flit about, slicing the air in acrobatic circles. We can hear baboons barking in the hills behind our home. The air is cool and thriving with the chirp of cicadas and insects flying like kamikaze jetfighters into my personal space.
There is still much to acclimatise to admittedly, but as the light sinks behind those hills and absolute darkness sets in, optimism is growing in my heart and determination reconciling in my head.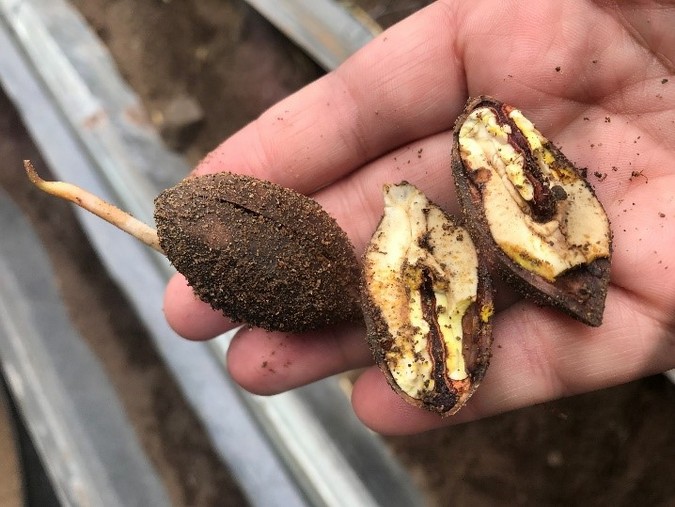 ---
About the Karoo Ridge Conservancy
Set in the upper Karoo on the edge of the great escarpment, the Karoo Ridge Conservancy is a 5,000-hectare private conservancy founded to restore, protect and safeguard the diverse wildlife, landscape and natural resources of the region. The conservancy is a working farm that also offers an exclusive holiday retreat in the form of a traditional Karoo-style eco-lodge nestled in a tranquil valley, an ideal hideaway for those who are keen to learn more about what we do, or who simply love escaping to the wilderness.
The conservancy is the proud custodian of a Nature Conservation bursary at the Cape Peninsula University of Technology. The bursary is awarded annually to a student who shows passion, understanding, dedication and sincerity for their subject and it covers the second and third year fees for the recipient. Other nature conservation students who are required to undertake voluntary work as part of their course can obtain excellent experience in their chosen field, gaining exposure to wildlife, management and other aspects of the conservancy.