Written by: Tabata Porti
The first Brazilian, who is also the first participant from a Latin American country, to join Tour d'Afrique has written a book to chronicle his travels.
Published by Nossa Cultura, "Mais que um Leão por Dia" (More than a Lion per Day) describes the four month adventure of journalist Alexandre Costa Nascimento, who crossed the African continent by bicycle on the Tour d'Afrique. This expedition attracts cyclists from around the world due to the challenge of travelling the 12,000 kilometres from Cairo to Cape Town.
In his book, he details information from the countries visited alongside the surprises he encountered at each stage. Stunning landscapes, wildlife, deserts, sandstorms, extreme heat during the day dropping to freezing temperatures at night, flat tyres, falls, and unexpected illnesses, all make a feature.
An advocate of cycling as a lifestyle and a means of urban mobility, Alexandre gave up a promising career in journalism at a newspaper in Paraná to live his dream of crossing Africa by bicycle.
"This desire to discover and explore new horizons – even if (initially) only through books – played a key part in my decision to take up journalism as a profession. Participating in the Tour d'Afrique then became a dream that combined three of my greatest passions: journalism, bicycles and Africa," says Nascimento.
From Cairo to Cape Town, Alexandre has crossed a total of ten African countries – Egypt, Sudan, Ethiopia, Kenya, Tanzania, Malawi, Zambia, Botswana, Namibia and South Africa. In January 2013 he started a journey that would transform his life forever and one that makes him testament to the opening sentence of the Tour d'Afrique application form: "Once you go, you'll never be the same again."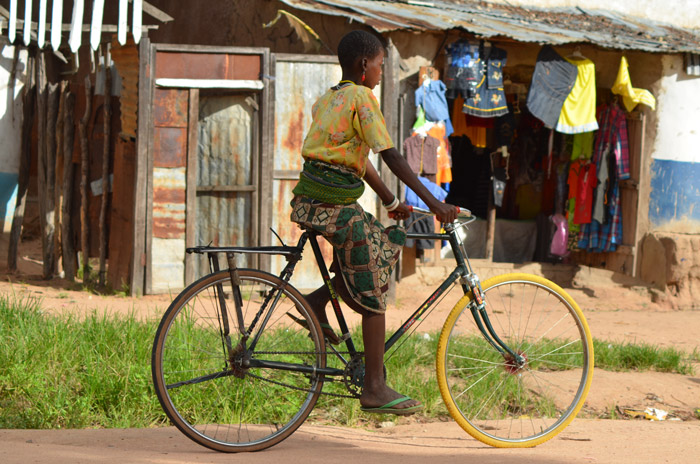 The book is divided into fifteen intense, adrenalin-filled chapters, describing the particularities of places, lifestyles and sensations faced on the African continent. In each chapter, he defines countries with one word. Egypt is summarised by 'adaptation', while Kenya is defined by 'uncertainty'.
Alexandre tracks economic and political issues, while also recounting cultural encounters. The human exchanges and the friendships found make up the most touching parts of the book.
On the way to Aswan in Egypt, Alexandre tried riding a local boy's donkey for a few metres. In Sudan, in spite of the heat, he exchanged his cold soda for a coffee prepared by Rufaas women, and felt captivated by the Sudanese hospitality. "While we drank [the coffee], we made friends with the children, lent our bikes, took pictures and won dozens of smiles."
The book also features a beautiful collection of photos taken by the participants in 2013, which accompany lyrics from traditional songs in each country.
'Mais que um Leão por Dia' reveals not only the explored environments and the natives of each place, but is also an inspiration to get out of your comfort zone and plunge into your own dreams. Those who buy the book, will also be helping the TDA Foundation to purchase and distribute bicycles in Africa.
The current version of this book is only in Brazilian-Portuguese language. There are however hopes to publish an international version of the book in English soon.