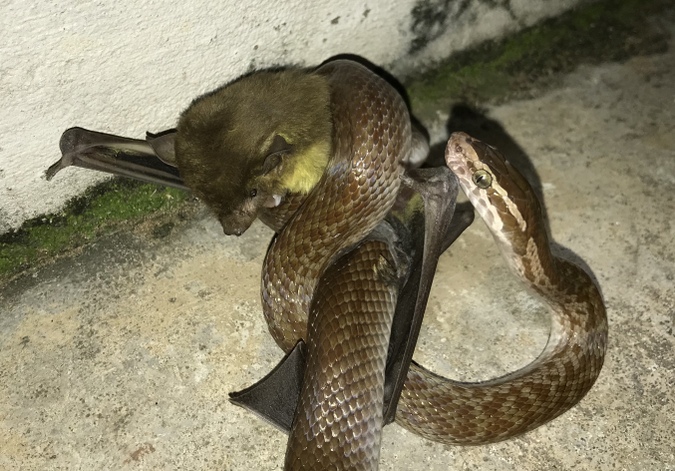 Written, and photographs, by Nick van de Wiel from Tailor Made Safaris
Having a head office based in St. Lucia on the east coast of South Africa, surrounded by the iSimangaliso Wetland Park, means we get to see a number of wildlife roaming around, such as antelopes, mongooses and even the occasional honey badger and leopard. And indeed, this is the town that has hippos frequently walking on the streets and grazing our lawns – it's never a dull day for us when it comes to amazing wildlife sightings!
And it is not only the big animal sightings that delight us, but also the smaller, more unique ones, as this one particular evening showed…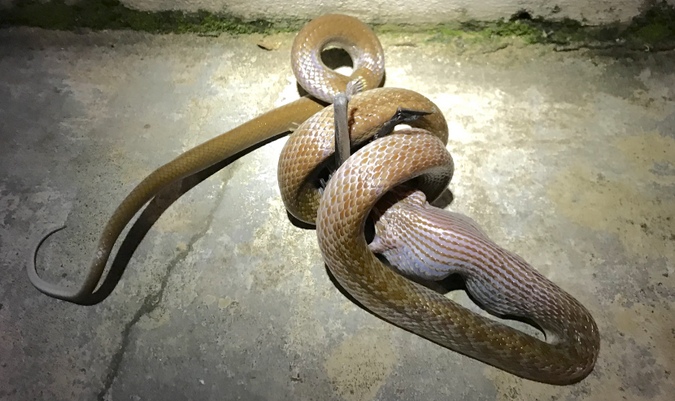 I had closed the office for the day, just as it was getting dark, when I suddenly saw something fall off the roof. To my surprise it was a brown house snake that had captured a bat!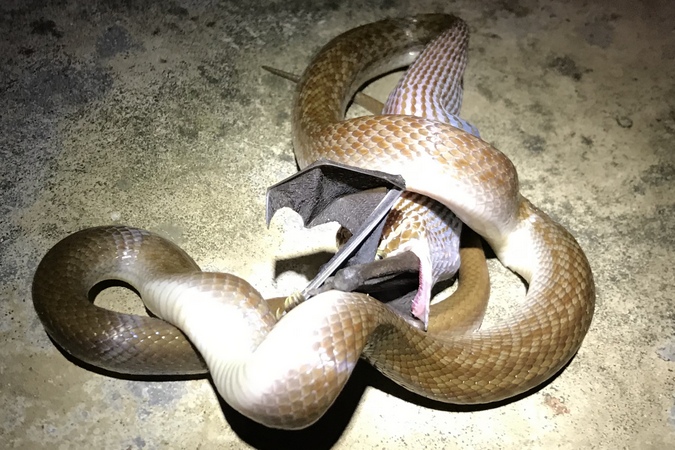 For the next 30 minutes I sat on the ground and watched the natural drama unfold. The bat was biting the snake where it could and spread its wings as wide as possible to hinder the snake from constricting it.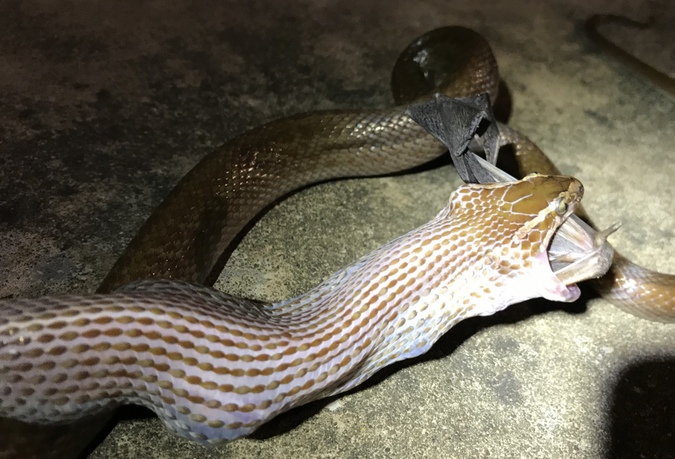 It was to no avail, and after a short while the bat perished. But then the real challenge began for the snake: How to swallow a bat whole with outstretched wings?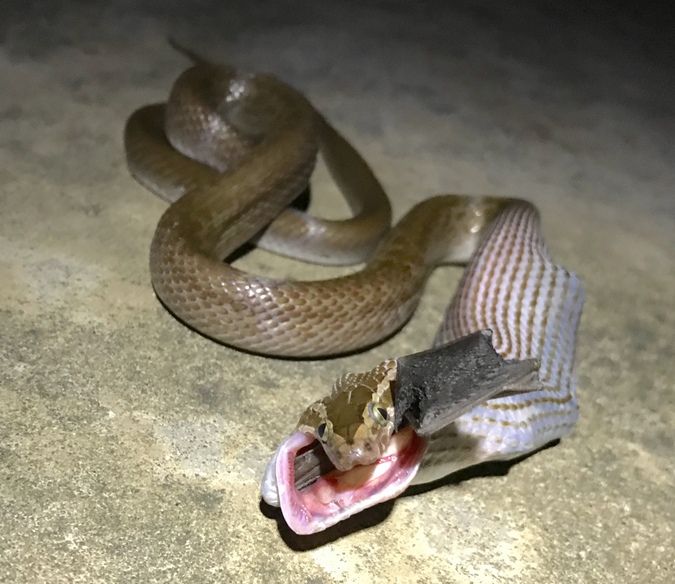 I was pretty convinced it would be impossible. But the photos show how incredibly flexible the mouth of the snake is, and after a good 20 minutes the whole bat had been swallowed!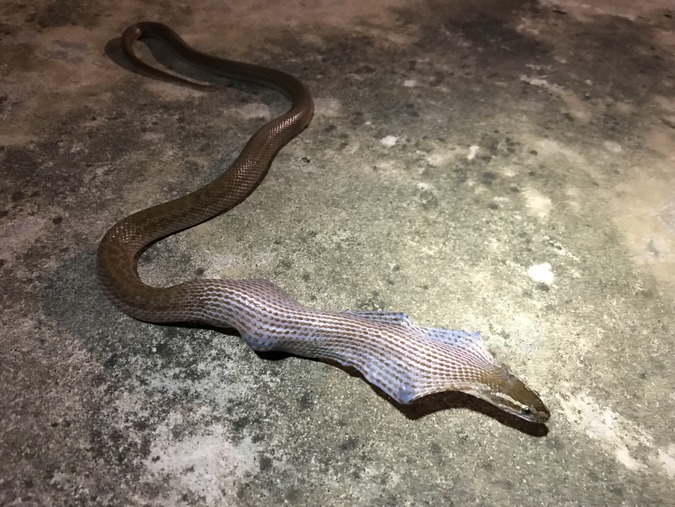 Knowing how afraid some of our staff are of snakes – no matter how harmless – I decided to move the snake, who was now slowly digesting the bat, to a safe location by tempting it into a box and releasing it by an abandoned building in the Park's forest the following morning.
What an incredible sighting that was! Definitely one I won't forget any time soon.