Written by Johan Taljaard (head ranger)
When one sets out on a game drive you never truly know what will be in store for the day. Amazing sightings and observing wildlife interactions are all part of the African bush experience, and on one particular drive, my guests and I at Makakatana Bay Lodge in Kwazulu-Natal were treated to exactly that!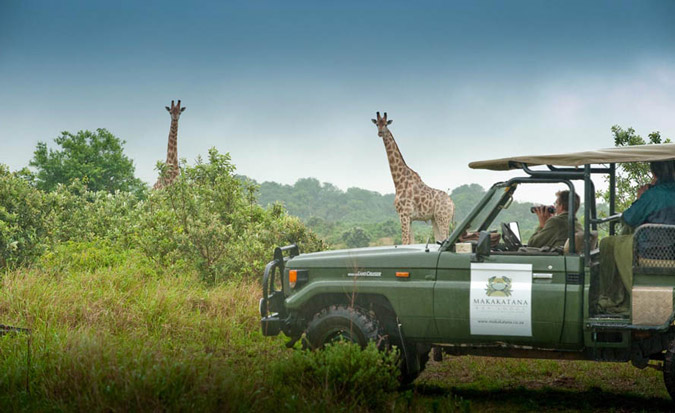 We started the afternoon safari drive like any other, setting off towards the nearby watering hole that is frequently visited by animals. On our way there I picked up on some fresh rhino tracks heading in the same direction. We eagerly followed the tracks to the watering hole where to our delight we found the rhino grazing peacefully next to the water.
This was a very special sighting for us considering the endangered status of the rhino. We sat there for a while enjoying the rhino's presence before continuing with the drive.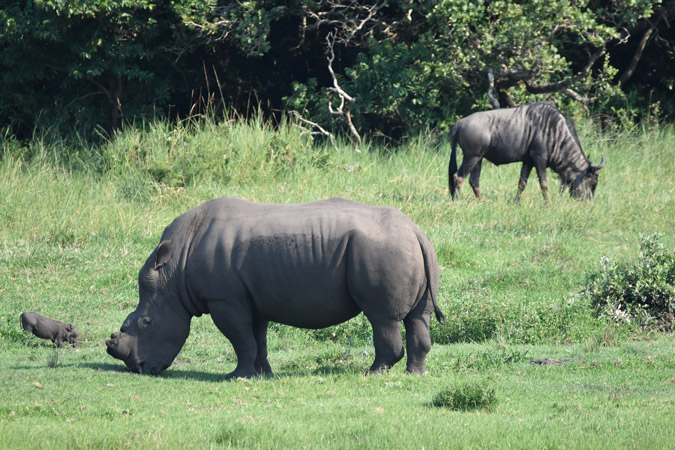 It was not long until we had our next great sighting – a herd of buffalo not 100 metres from us appeared out of the thickets and were making their way to the watering hole. Quickly switching off the vehicle, we sat in silence watching what must have been around sixty buffalo pass us by. Seeing two Big 5 within such a short time frame was such a treat!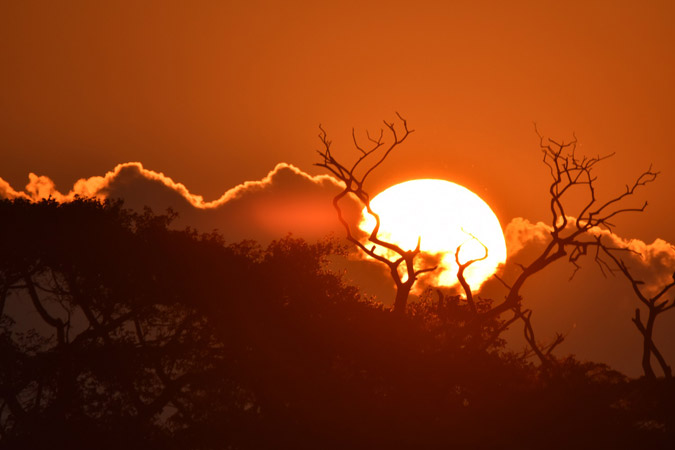 Eventually we had to move on  – reluctantly leaving the rhino and buffalo behind – and made our way to the sand dunes to enjoy sundowners while watching the beautiful sunset. The afternoon had turned out to be perfect in every way. Who could ask for more?
As it grew darker we decided to explore a bit of the night life on offer. In the back of my mind I remembered an area where I picked up fresh leopard tracks and decided to give it a shot and head in that direction.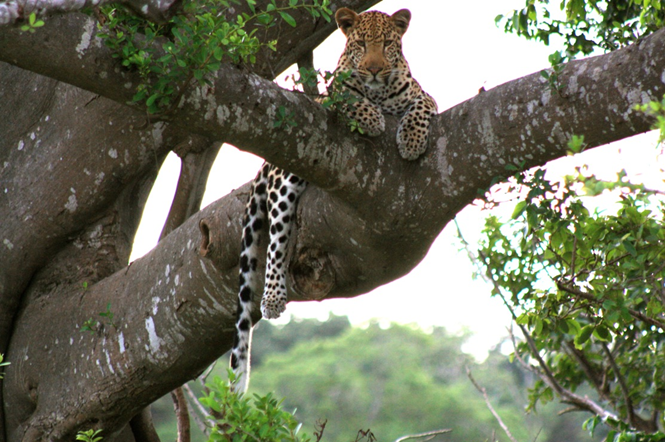 We arrived at the spot and started looking around for the elusive leopard. Time ticked by and nothing appeared. We were about to give up when as I turned a corner my spotlight landed directly on a stunning young female leopard sitting in the road! Our third Big 5 animal sighting! Only a couple of metres ahead of us, we sat there in awe as she casually moved off the road to settle down in the bushes, aware of us as we continued to watch her for over 45 minutes.
After all this excitement we decided to leave the young leopard in peace as she had given us much more of a show than we could of ever have hoped for.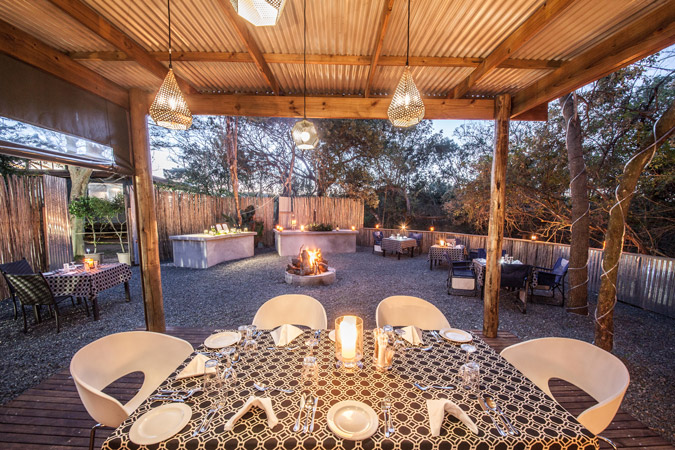 Once back at the lodge, there were high-fives all around as we enjoyed a stunning boma dinner and recalled the afternoon's great sightings. We all agreed that it had been an amazing drive. This is exactly why I love the African bush – not one safari game drive is the same, but all of them are always special in their own unique way.