Kafunta Safari Lodge recently received a visit from former Austrian international footballer, Walter Hörmann, and his wife Barbara, who spent time with the Luangwa Safari Football League players on the dirt fields of Mfuwe, Zambia.
After his active career as a footballer, Walter went on to coach national teams of Austria, Switzerland and Liechtenstein and he is now a sport director in the Austrian Sport Department, looking out for young talents.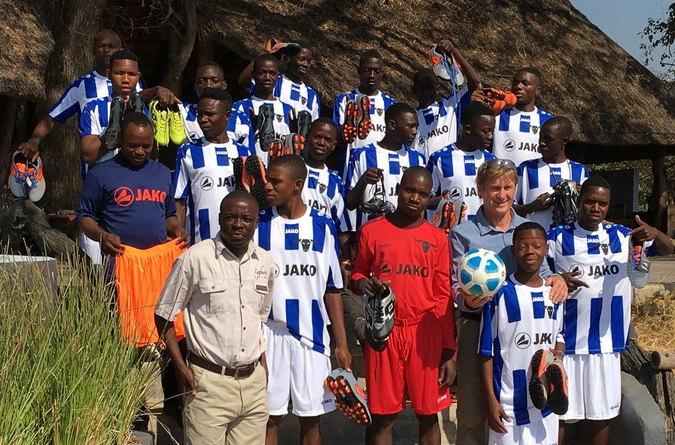 Walter and Barbara chose to spend their first Zambian safari in Mfuwe and at Kafunta River Lodge due to the involvement the lodge has with our local Mfuwe Junior Football League which was created by Ron, Luke and Anke Cowan, and Wilson Malambo about eight years ago.
From one group of a few players, the league has now evolved into 30 teams of boys and girls age 15 and under. The players compete amongst themselves, and the best talents are selected to be part of the ALL STARS – Malambo United team, the stars of the Luangwa Safari League. This particular team plays in the larger province and in Lusaka, and the players are exposed to national and international games.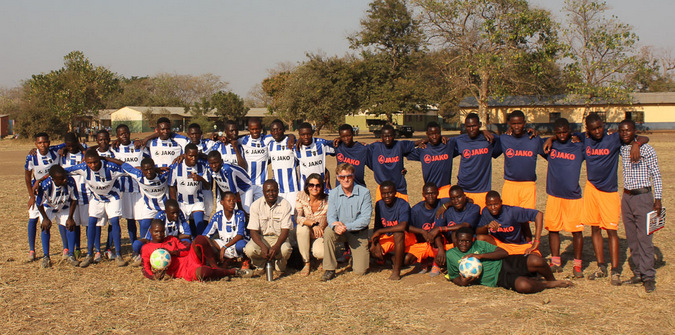 More recently Emmanuel Mphasi was selected to be a goal-keeper for the under-17 Zambian National Team (Junior Chipolopolos). That is the very same team that just returned from Mauritius after winning the 5th edition of the COSAFA Men's under-17 Championships (30 July, 2017)!
You can imagine the future of boys like Emmanuel, going from playing barefoot on a dirt field in rural areas, to the stadiums of foreign countries, wearing the colours of their country.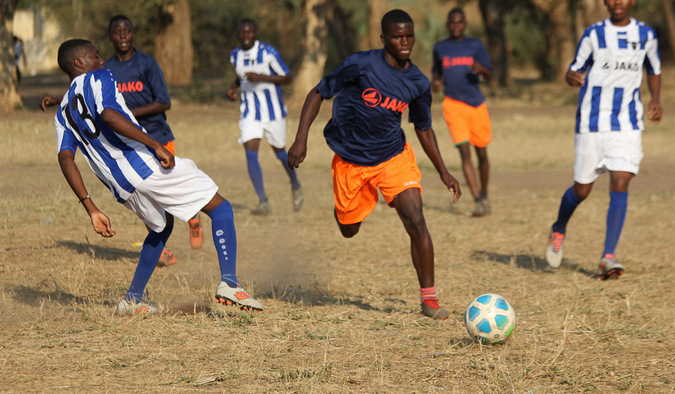 In the meantime in Mfuwe, Walter and Barbara unpacked the 62kg of boxes they shipped from Austria – offering to our local football stars of the Malambo United a brand new logo'd uniform, complete with shoes and training outfits (30 pieces each), as well as professional soccer balls used in national and international championships.
This is a huge donation for our local players, which left everyone teary with emotions.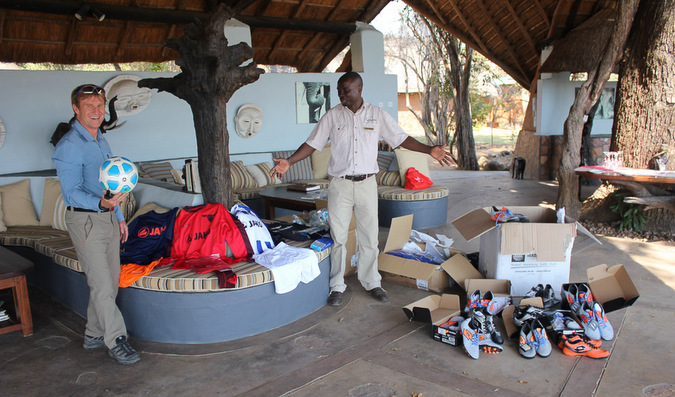 Kafunta Safaris, the Mfuwe Junior League Association, as well as the Luangwa Safari Association join together to thank Walter and Barbara Hörmann, as well as their donors, for their amazing contribution to the development of sports in our rural area.