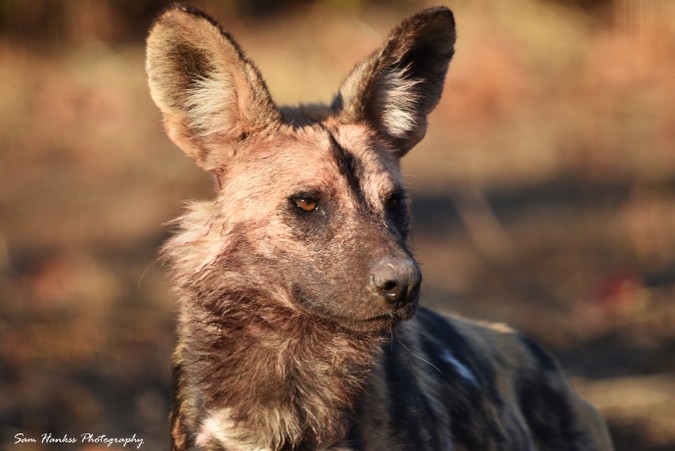 'Painted wolves', 'Cape hunting dogs' or 'wild dogs'. No matter what you call them, one thing is certain: they are one of the most enigmatic and charismatic animals on the African continent, unfortunately they are also one of the most persecuted. With numbers as low as six thousand across the continent, they are Africa's second most endangered carnivore running in behind the Ethiopian wolf.
Throughout the Greater Kruger there are believed to be no more than 350 individuals. During my time as a safari guide in Balule Nature Reserve, I was lucky enough to follow the ups and downs of a pack of painted wolves who entered our reserve and decided to call it home.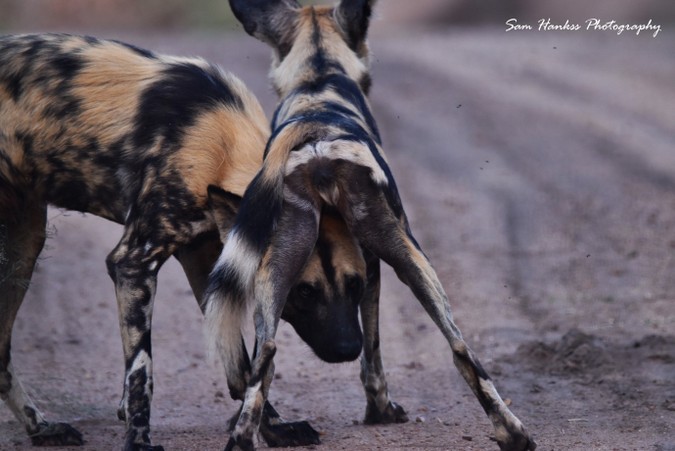 Balule is part of the Greater Kruger, sitting on the edge of the park, with part of the boundary's fence line separating the reserve from a main road, and when the report came in one balmy March evening that painted wolves had been seen near our reserve I made sure the fence line was the first place I checked the next morning.
Painted wolves are nomadic, they roam for kilometres a day in the search for prey, but their nomadic tendencies unfortunately mean they don't stick around for too long. Often they dig under reserve fences and frequently come into conflict with farmers who subsequently lose livestock. Coupled with their vulnerability to diseases such as rabies and canine distemper, it paints a morbid picture for the future of such a beautiful creature. Their name is also tainted by the way they kill. Painted wolves will chase their prey and once caught they will starting eating whilst it is still alive, and although it can be a gruesome death to see, the death is often far quicker than when a lion is trying to suffocate its victim, yet their undeserved reputation as mindless killers is hard to negate.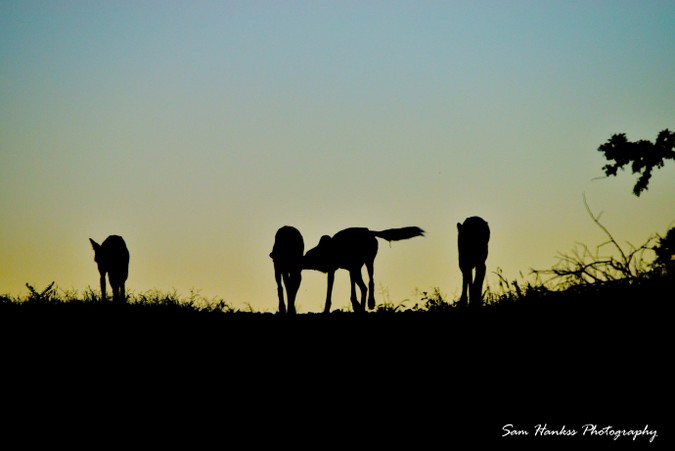 I was therefore ecstatic when upon my fence line search I happened across four adults, sunning themselves on our road but certainly checking the boundaries of our reserve. Every guide out that morning made sure they had a look because you never know when they may disappear again! Often you will see them for a day and then in the blink of an eye they will be gone and not seen for weeks or months. The following weeks we were very lucky that the wolves didn't wander too far, they kept a low profile but sightings were still frequent. Then tragedy struck…
On a cold and drizzly morning the wolves decided to dig under the fence line looking for pastures new but one was hit by a speeding car on the main road. The damp and miserable weather perfectly mirrored our moods. With the painted wolf population as low as it already was, another unnecessary death was the last thing that was needed and after that incident the three remaining wolves disappeared for a while.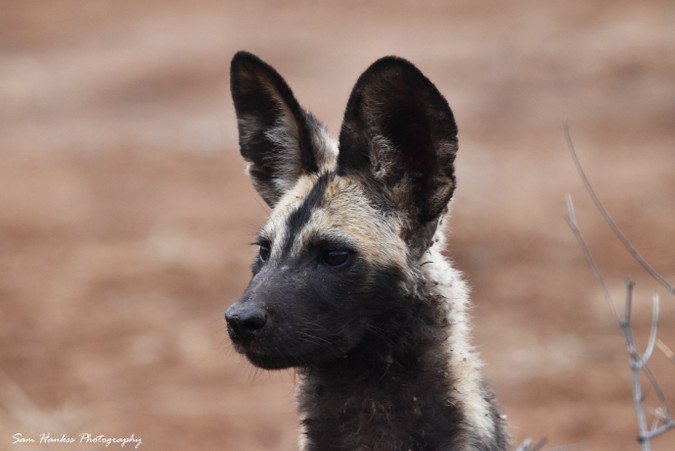 There had been no sign of a painted wolf on the reserve for almost a month when all of a sudden the radio crackled into life. They were back. The three surviving adults had returned and with their return came a different type of shock. Another two adults had joined our original three.
Normally painted wolves will live in packs, their numbers can range from a few individuals to over twenty, however it appeared that these two loners had been accepted into our pack and were now living and hunting with them, it was remarkable.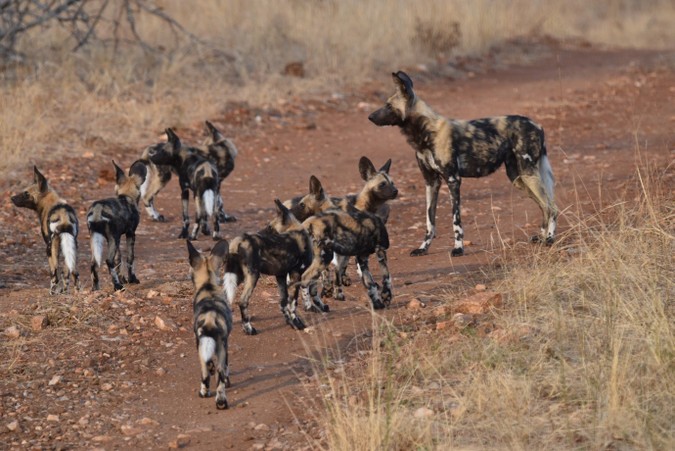 The sightings of the painted wolves then became so frequent and localised that we suspected they were denning. Often we would be sitting having coffee before a morning game drive when an impala would dash past our camp's watering hole, three seconds later and the wolves would be following hot on its tail. Our guests were lucky to witness kills right in front of camp and the wolves soon learnt how to use the fence of our camp to their advantage. Each day, almost twice a day they would come to our waterhole to drink or cool off after devouring an impala they had killed close by. The carcasses we were finding confirmed that the wolves were killing twice, sometimes three times a day and that meant one thing: pups.
Often, if we found a wolf or two on a kill, they would disappear down the road, only to return ten minutes later to carry on eating. They were returning to the den, regurgitating meat for the pups and then coming back to the carcass to carry on gorging.
We used their general pattern of direction and localised killing to conclude that the wolves were denning very close to camp. We didn't, however. disturb their site. We left it alone not wanting to disrupt or scare these animals into moving. They would unveil the pups when they were ready.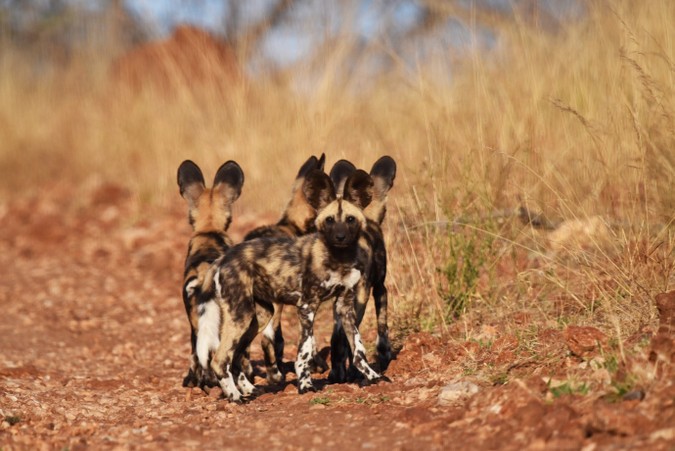 What we learnt from their behaviour was surprising to all of us. Painted wolves are often thought to be mainly diurnal animals, only hunting during the day or at dawn and dusk, however what we found (through what occurred outside my bedroom at times) was that the wolves would kill in the middle of the night or at 3am, when the night was darkest. We had never witnessed this behaviour in wolves before and it was fascinating to see. No impala was safe, the wolves were killing machines and although the pups hadn't been revealed to us, we knew it was just a matter of time.
The bitter nights of winter were fading like a distant memory and the sun had gained its power again. The orange inferno lit up the bushveld on a sunny September morning and it promised to be a glorious day. In front of my vehicle were fourteen painted wolves. The five adults were sniffing the ground intently further up the road but coming closer to me were nine pups. Nine balls of painted fluff, their patterns were already formed ageing them at around two-and-a-half-months old. They were the most beautiful creatures we had seen and their 'Mickey mouse'-type ears were hysterical to look at. They rolled in the road, they chewed on sticks and they played with each other in such a care-free manner that even the toughest of my guests had their hearts melted.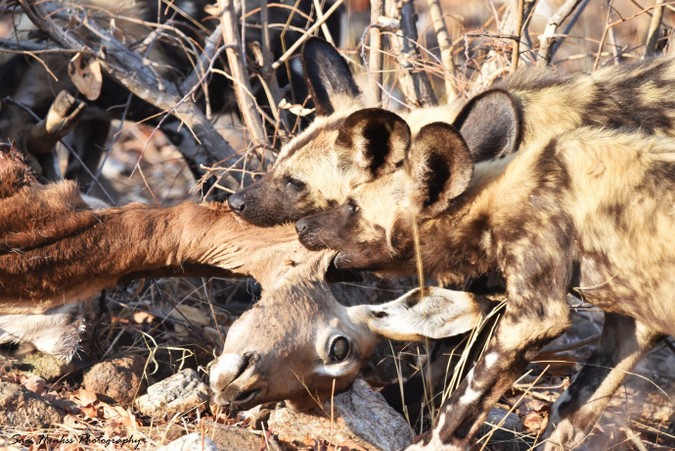 Over the next few weeks we saw them grow, they appeared to get bigger each day! We were lucky enough to spend an extraordinary amount of time with the whole pack who often killed on our roads. We could see as the pups started eating less regurgitated food and started eating from the carcass itself, often playing tug of war with pieces of meat. In painted wolf society, everyone is looked after, each individual including puppies will get its fair share of meat and here I make another comparison to lions, where cubs only get some meat, if there are leftovers.
As the pups grew in stature, they also grew in confidence. They were starting to dominate the kills; they were becoming bolder towards their parents but discipline was still strong within the pack and a quick bite or right paw to the face meant the puppies stayed respectful.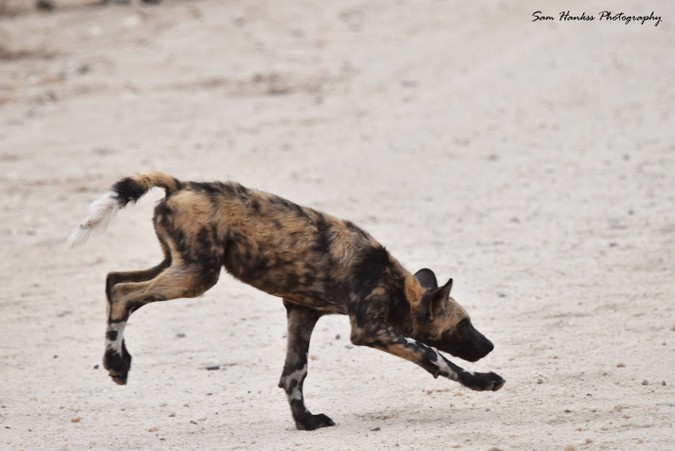 However, within the space of a week in October tragedy struck three times. One pup was killed by a pair of lionesses and although we spent hours upon hours along the fence line making sure the wolves did not endanger themselves by breaking out again, another two pups decided the main road outside of our fence was a good place to play and they unfortunately fell victim to another high speed motorist. We were reduced to eleven individuals, yet they were all fat and healthy and continued to thrive with plenty of water and high numbers of impala.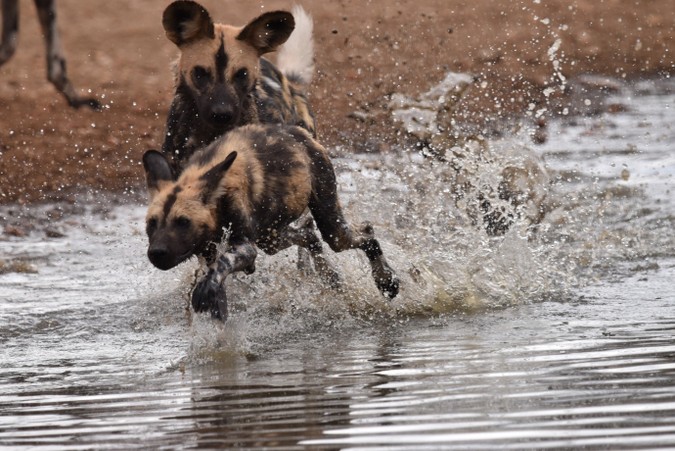 My final days on the African continent were then filled with watching the pups and adults run, eat and play, providing some memorable moments. The eight months of following the pack were certainly a roller-coaster and I hope that the remaining six pups will all live to adulthood and boost the painted wolf population figures further.
Whilst I return to England, I leave it to my fellow guides to keep me updated about the pack and I hope that next year and the year after and the year after that, 'our' wolves will produce some more beautiful offspring. What a success that would be!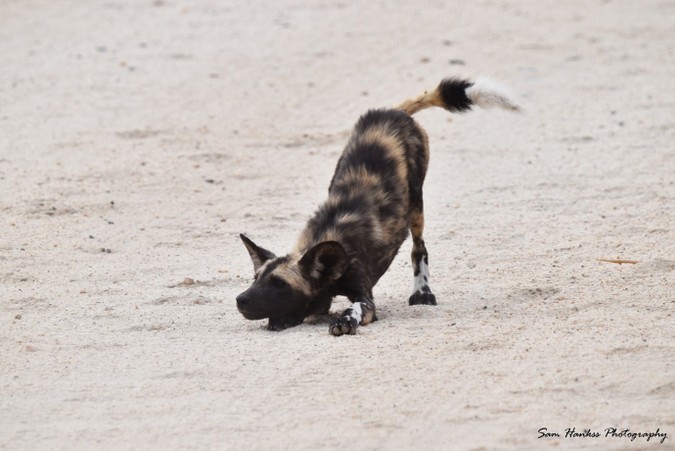 Many people refer to painted wolves as wild dogs, a term which is also used around the world to describe domesticated dogs that have gone feral, rather than to refer to indigenous species of the Canidae family (of which the painted wolf is a member). To fully understand this interesting topic, read 'What's in a name? Dogs or wolves, painted or wild'