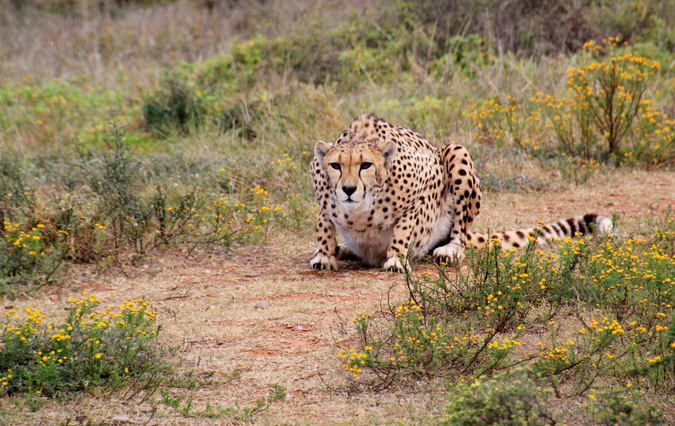 With the welcomed return of warmer, and slightly longer days, it's safe to say that spring has sprung in South Africa.
September marks the beginning of spring, and the end of the country's short-lived winter. While the dry, winter months may have the reputation of being the best time to go on safari, spring is also a wonderful time to be out in the wild.
Towards the southernmost point of South Africa, Cape Town, and the surrounding areas, experience the last of their winter storms, while up in safari country, the weather is sunny and warm, and with the arrival of the first spring showers, the bush begins to burst into life.
The best places to go in spring:
Kruger National Park
Located in the north-east of South Africa, the first itinerant rains cause the dramatic flowering of widespread knob-thorn acacia, apple leafs, African weeping wattle and flame creepers throughout the Kruger National Park. Despite the new growth, there is still excellent game viewing during spring as the vegetation is still relatively thin, and many animals will drop their young once the rains begin to arrive.
There are few things as cute as baby season in the bush!
Hermanus
Due to the sheer volumes of whales in the area, Hermanus in South Africa is known as the capital of whale watching for southern right whales. Arriving in early spring they come to calve, mate and raise their young in the sheltered waters in Hermanus.
The area is famous for providing the best land-based whale watching opportunities in the world, but you can also choose a boat-based whale watching excursion too. However, it's important to note that only a few operators are permitted to offer these boat-based whale watching charters, and they are subject to strict rules that ensure that the whales aren't disturbed.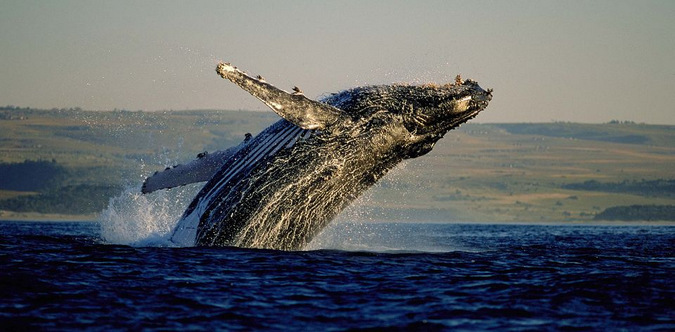 Namaqualand flower route
Each year, between August and October, the arid, dusty earth of the Cape West Coast and the semi-arid Namaqualand explodes into a carpet of colour when the wild flowers bloom. During this time, the landscape becomes unrecognisable as thousands of colourful flowers cover the fields and mountainsides.
This floral display is a phenomenon that never ceases to amaze both travellers and locals alike.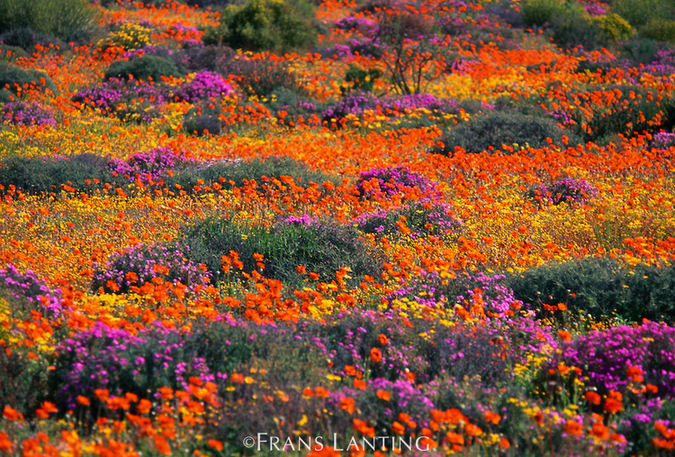 While these are just three suggestions for places to visit in South Africa during spring, there are a myriad of other destinations also worth visiting. And while spring is one of our favourite times for a safari, there will always be different attractions in their prime regardless of the season.
For help planning your perfect safari to South Africa, get in touch with us.