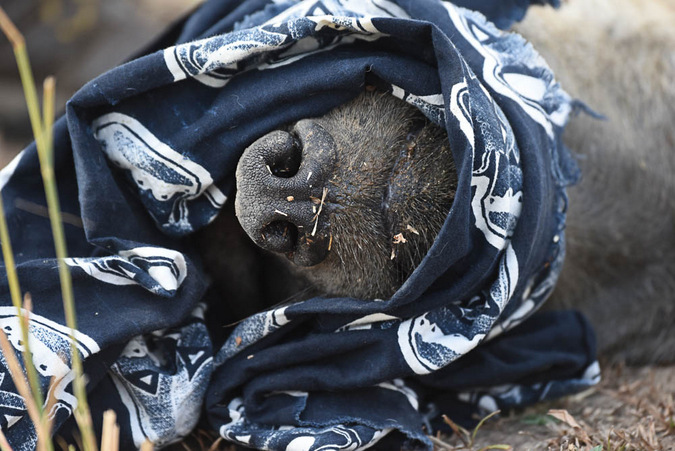 When they first spotted the hyena, they could tell she was injured, but the snare was buried so deep into her throat that it wasn't until closer inspection that the team noticed it was even there.
The unfortunate truth about areas where wildlife and humans overlap is that there is bound to be conflict. As our human population continues to increase, wildlife reserves and parks, such as the South Luangwa National Park in Zambia, face rapid encroachment from human settlements and agriculture. Add to the equation a large-scale market for bush meat and easy access to wire, and it's not hard to understand why wildlife snaring is such a big issue faced by game management teams.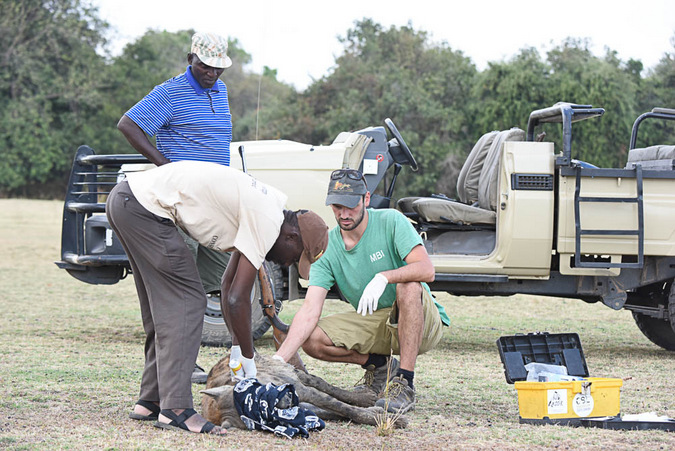 In the South Luangwa National Park, the Zambia Carnivore Program (ZCP) works relentlessly to protect the wildlife in the area, which is why they were the first people that Robin Pope Safaris' Nsefu team called when they noticed a spotted hyena in serious distress. She had a huge wound on her neck and was in need of a helping hand.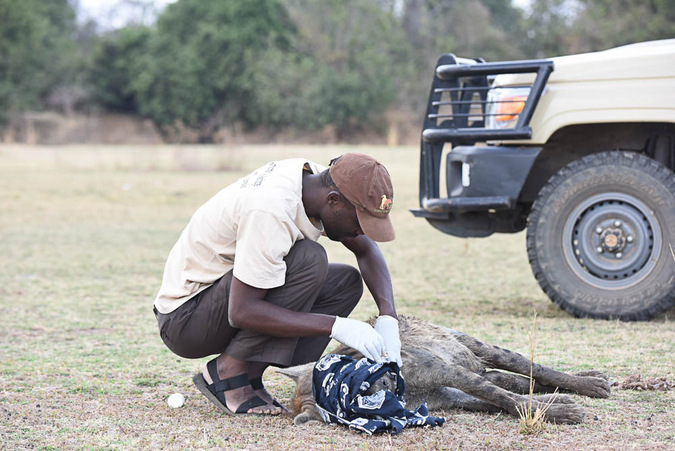 Ben and Mwamba from ZCP were quick to arrive on the scene, and together with a few of the Nsefu team members, they successfully located and darted the hyena. Taking swift action after the drug took effect, Ben and Mwamba examined the wound and found a wire snare embedded deep within the wound.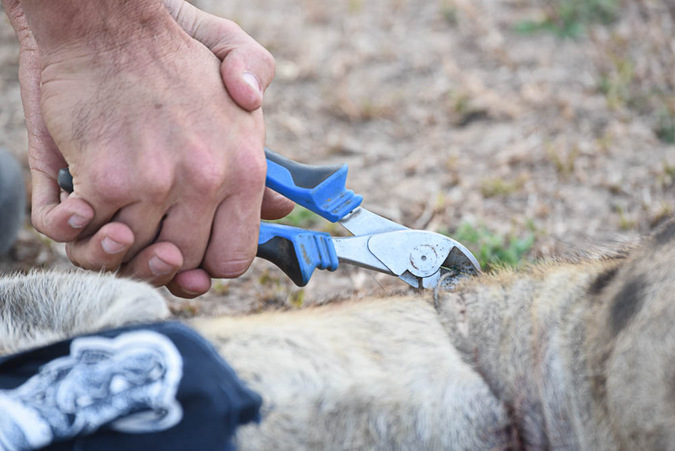 The poor hyena would not have lasted another week with that wire around her neck, but luck was her side that day.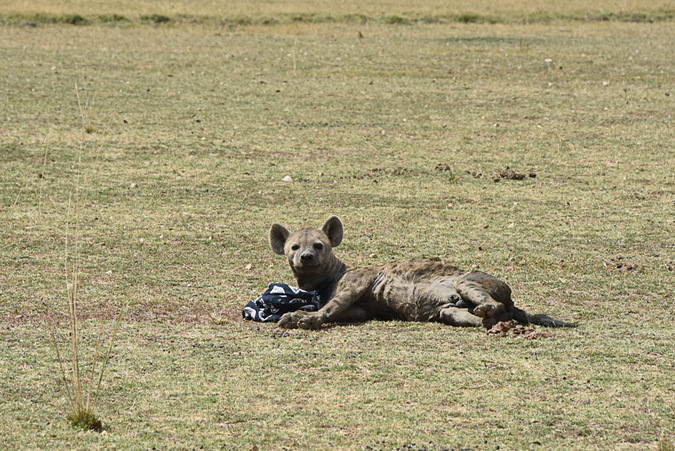 The team worked quickly to cut the snare off with a pair of pliers, disinfect the wound and inject some antibiotics into her. Fortunately, hyenas are tough creatures with a resilient healing system and Ben and Mwamba are sure that she will make a full recovery.