The Paul Rene Splash of Pink Bubbly Festival was an exquisite affair. It was like walking into a scene from a movie; the grass was green and adorned with trails of rose petals, the sun was shining and the florals were brilliant in its light, the sky was blue and there were puffy white clouds scattered perfectly at random as far as the eye could see. It was the perfect setting for a bubbly festival.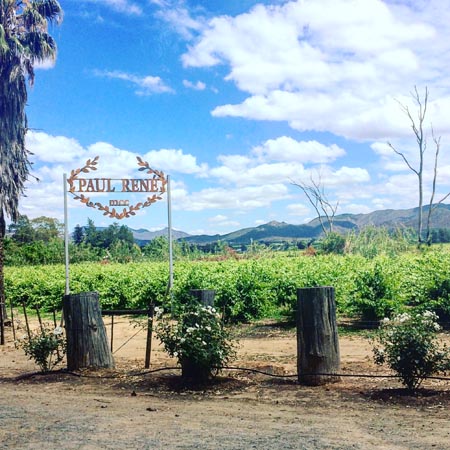 A scenic two hour drive out of Cape Town, the Splash of Pink Bubbly Festival was the perfect excuse to get out of town and discover, or rediscover an appreciation for the Robertson wine region. The festival itself was a delightful success, guests were spoilt with live music, gin cocktails, oysters, horse rides, lawn games, side-car motorbike rides around the farm and of course, bottles and bottles of delicious Paul Rene bubbly. It sure did tick all the boxes for the perfect wine day out.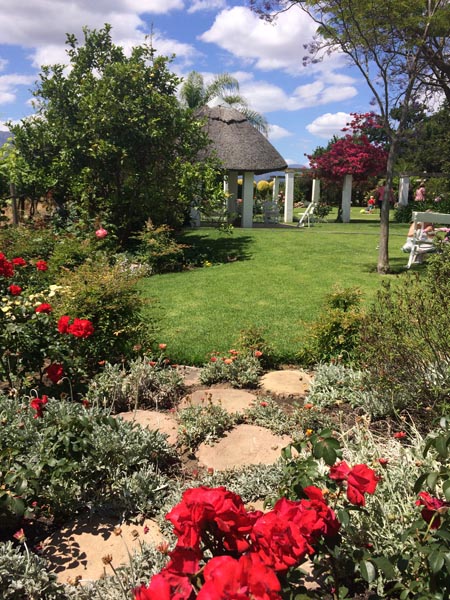 The festival is limited to 250 people and tickets sell out quickly. The small numbers give it a boutique and exclusive feel but everyone there is in high spirits and the atmosphere is convivial. Guests mingled, ate and drank under the shade of a canopy as a band played popular melodies in the background. Children and adults alike were kept entertained by horse and motorbike rides and lawn games (crochet, boules and badminton) had been set up for those feeling competitive.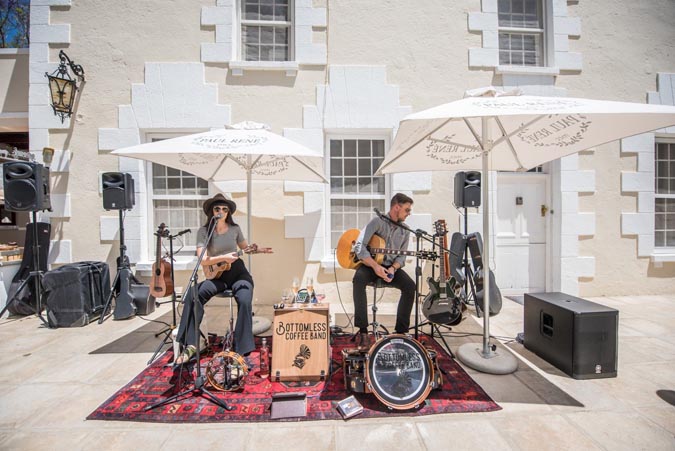 Paul Rene is a boutique Method Cap Classique (MCC) Produced by Wonderfontein Estate in Robertson. It is a handcrafted bubbly with only 3,000 bottles released per year.
For the wino's reading this here's a bit about the bubbly to whet your appetite.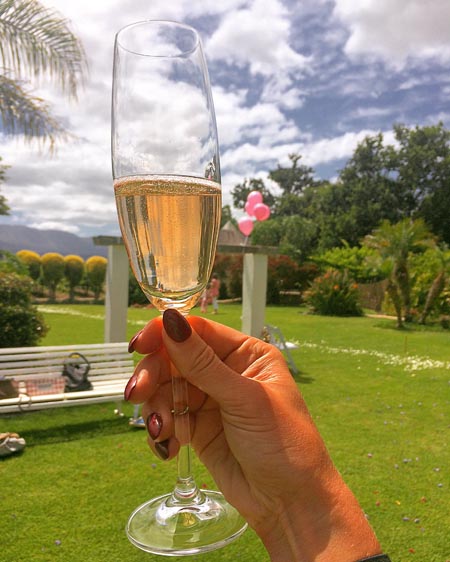 The Paul Rene Brut MCC is made from 100% chardonnay grapes that are hand picked in the early morning and then chilled overnight. Crate by crate they are passed into the press before the whole berries are crushed. This is only the beginning of a 3-year journey of detailed planning and careful attention to create a vintage of the Paul Rene MCC Brut.
Each bottle is fermented for no less than 20 months on the lees, which creates a vibrant mousse, apricot and green apple freshness, with emphatic and persistent dry finish.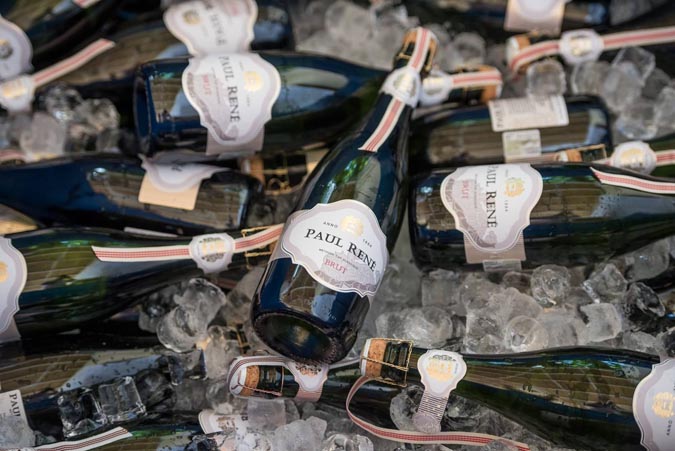 The splash of pink festival is an annual affair, tickets are limited and sell out quickly, so pencil this event into your diaries for 2017 and don't miss out!
Keep up to date with Paul Rene on their Facebook page