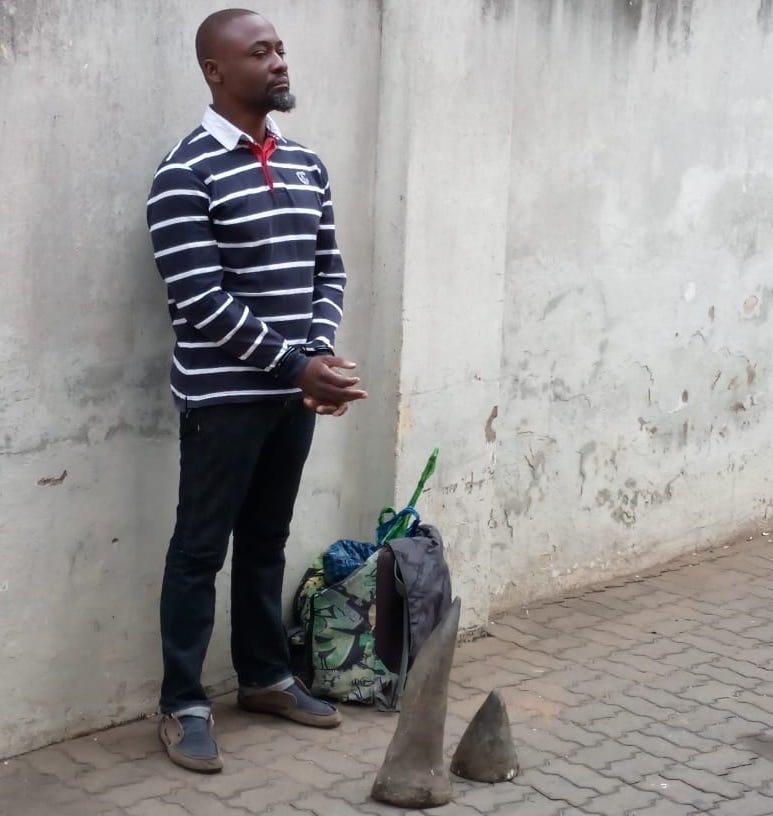 Lucílio Matsinhe, son of a popular Mozambican war veteran during the struggle for the country's liberation against Portuguese colonialism, was arrested in the capital city Maputo on Monday in possession of rhino horns.
Police arrested Matsinhe, also known as "Tchenguela", near a hotel in downtown Maputo where he was allegedly planning to deliver the "order" to a presumed client.
News of his arrest was received with shock in the defence and security forces sector because he is the son of a "liberator of the homeland", Mariano de Araujo Matsinhe, a respected general in the liberation war who went on to serve as minister of security in the government of former President Samora Machel.

Police spokesperson Leonel Muchima said on Tuesday that Matsinhe was being investigated for alleged involvement in trafficking in wildlife protected by law. "After an investigation, we came to the conclusion that this individual carried with him species or derivatives of species prohibited by law – we refer to rhino horns," Muchima said.
"This work culminated with his arrest and collection of these materials [at] a hotel resort. Data indicates that this individual is a repeat offender not only in this crime practice but also in the forgery of precious stones. And now he has been found carrying rhino horns."…