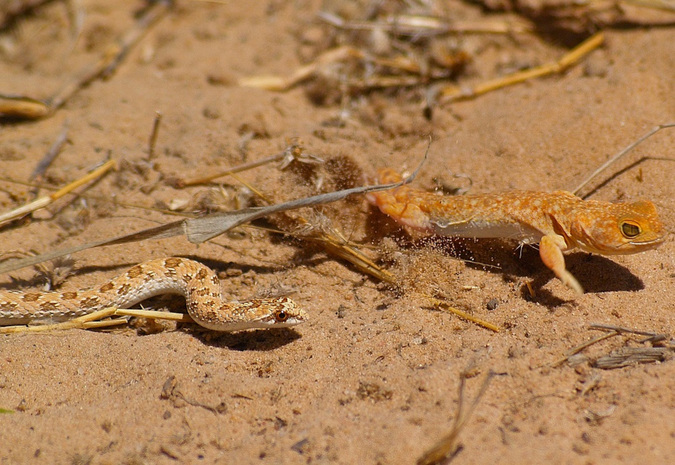 Written by Dylan Smith, head of Dedeben Research Centre, Tswalu Foundation
It was incredible to witness a struggle between a dwarf beaked snake (Dipsina multimaculata) and a barking gecko (Ptenopus garrulous) while out in the field recently.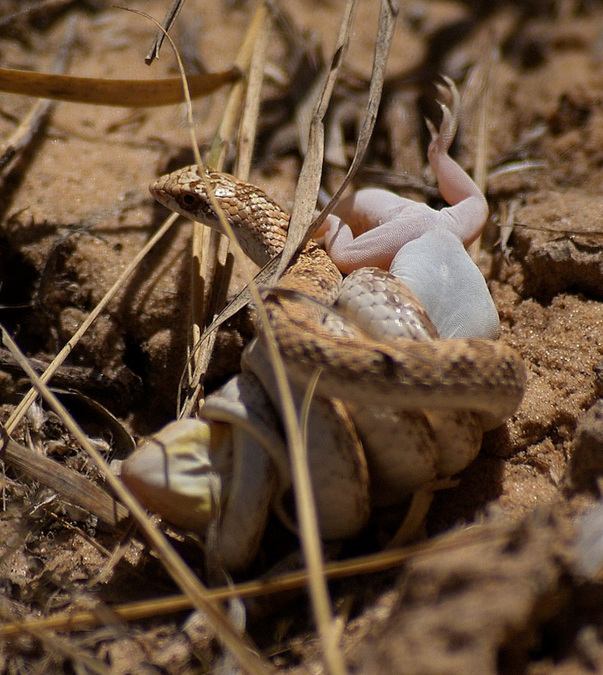 From the outset, the snake appeared to have the upper hand, but the gecko did not go down without a struggle!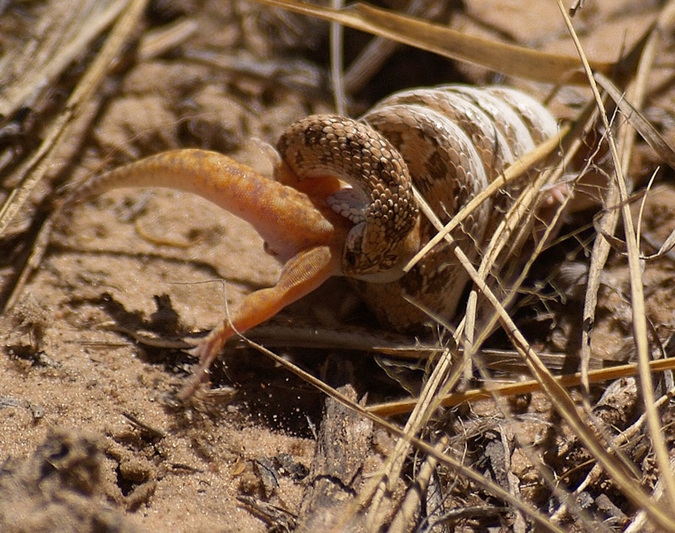 Dwarf beaked snakes are mildly venomous, but are virtually harmless to humans. They usually hide at the base of a bushes or rocks from which they ambush lizards (and in this case geckos).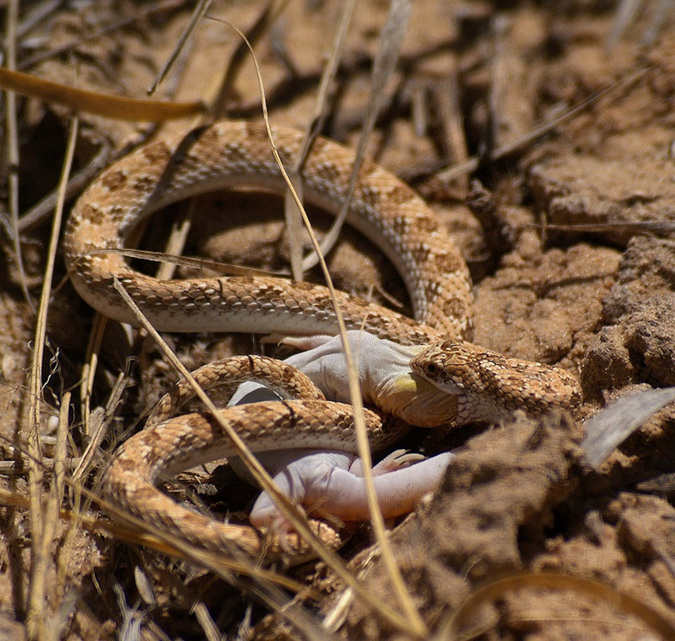 The snake exhibited classic constrictor behaviour while subduing its prey. The extraordinary ability of the snake to distend its jaws while swallowing large prey items was clearly evident and totally fascinating to watch.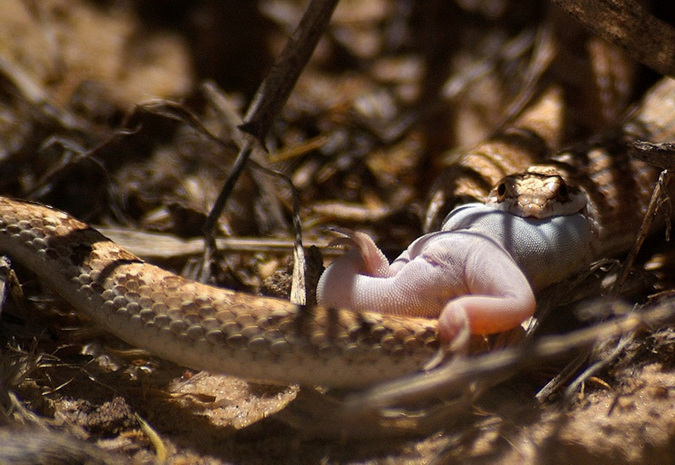 However, it was not long before this classic predator-prey interaction was over.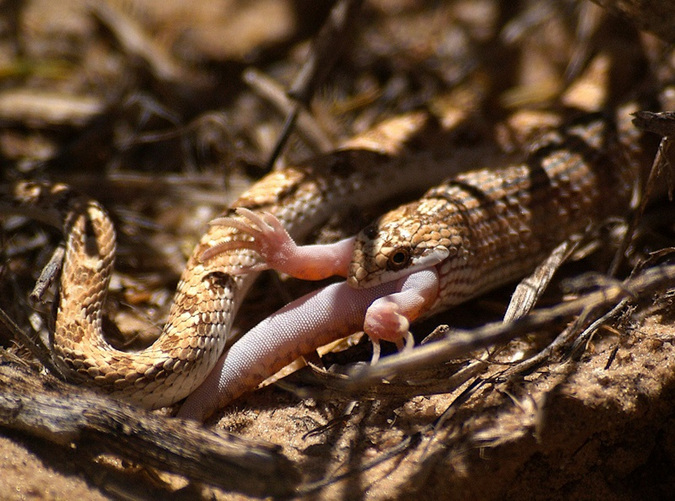 As both predators and prey, snakes form a key link in the food chain, helping to maintain a healthy ecosystem and environment.
There is still much research needed in this particular field, but the role of predators cannot be overestimated in maintaining healthy ecosystems.