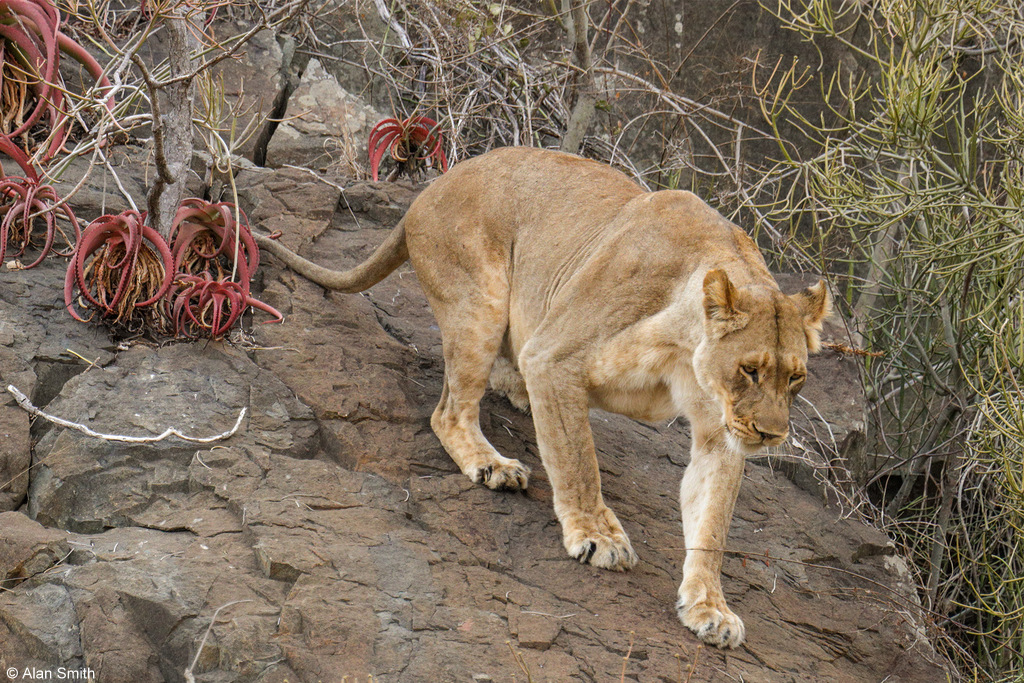 GUEST POST written by Alan Smith
The African lion is a strong, powerful cat that is more than capable of climbing vertical surfaces. But descending is always a problem, and so these big, heavy cats usually avoid climbing.
However, they are opportunistic felines, and will go to extraordinary lengths to find food and there are some populations of lions that are known to climb trees – the small pride in Zimanga Private Game Reserve in South Africa are one such population.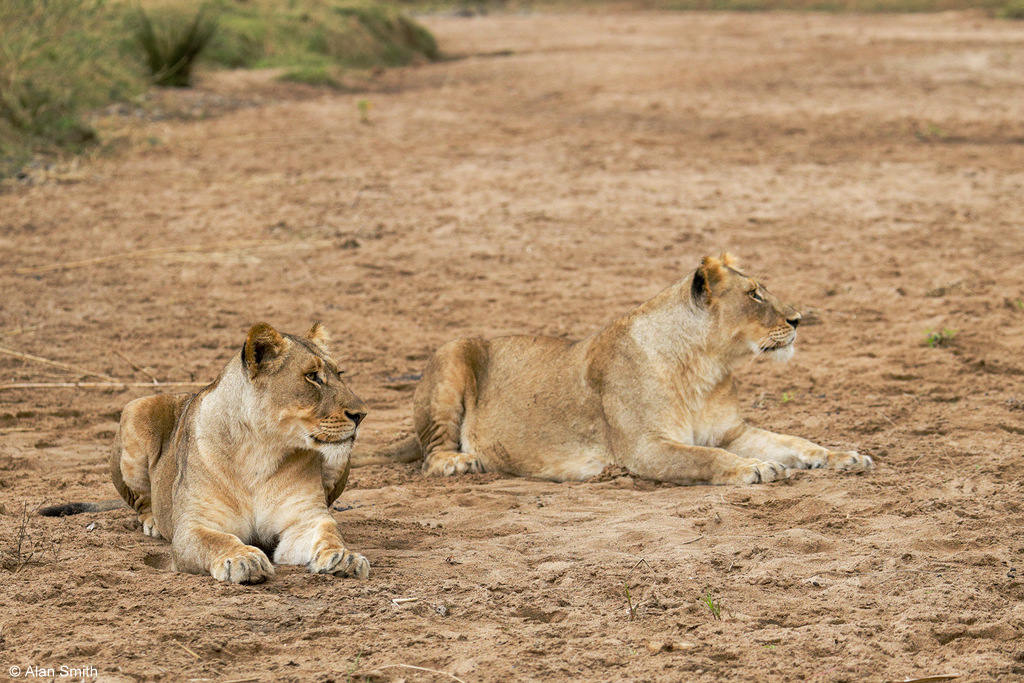 On a recent game drive in the reserve I witnessed the two lionesses from the pride climbing something that I had never witnessed before – a near-vertical cliff face on the banks of the Mkuze River.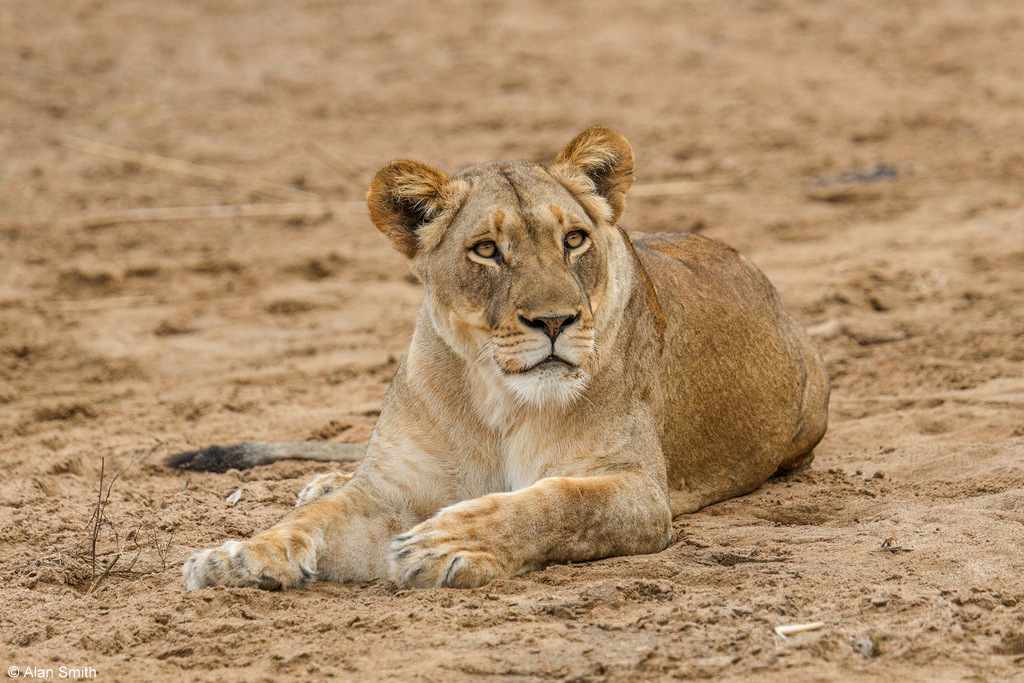 We found the lionesses lying in the sandy, dry riverbed during our morning game drive. As we watched, first one and then the other spotted something high up on the cliff beside them.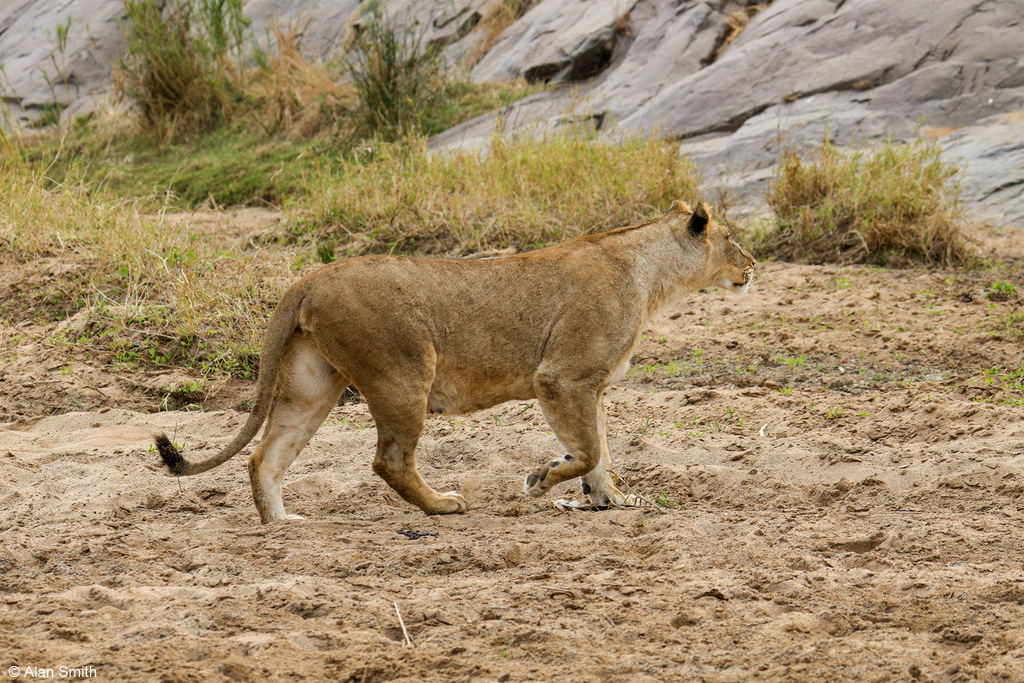 After a while, one of the lionesses stood up and started walking towards the base of the cliff. To my amazement she launched herself straight up the rock face. She confidently picked her way along the labyrinth of cracks and ledges that led towards her target.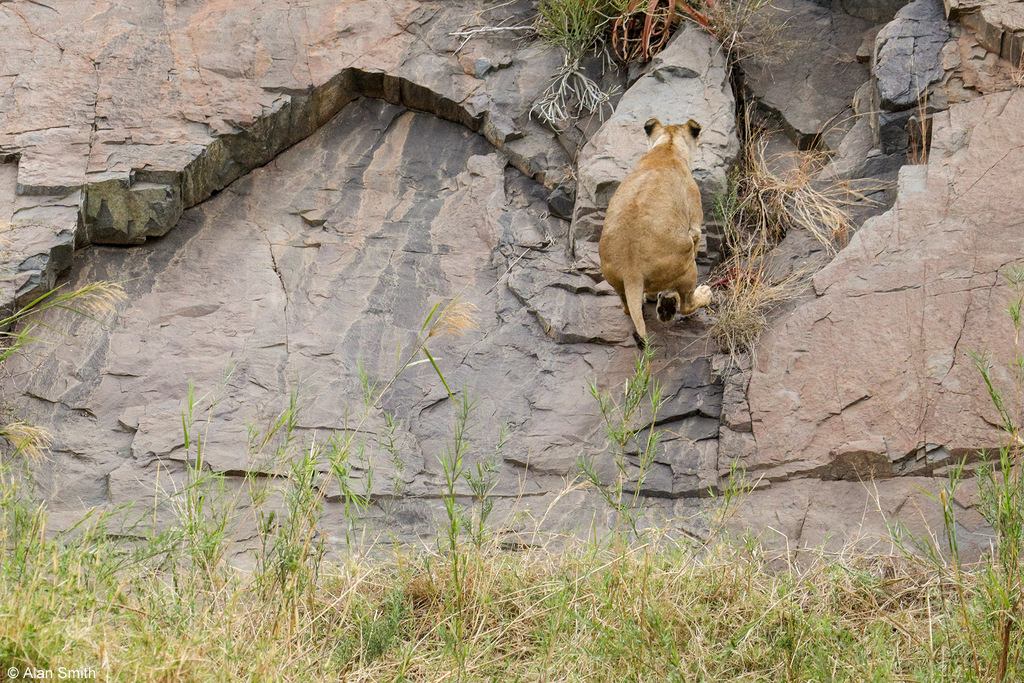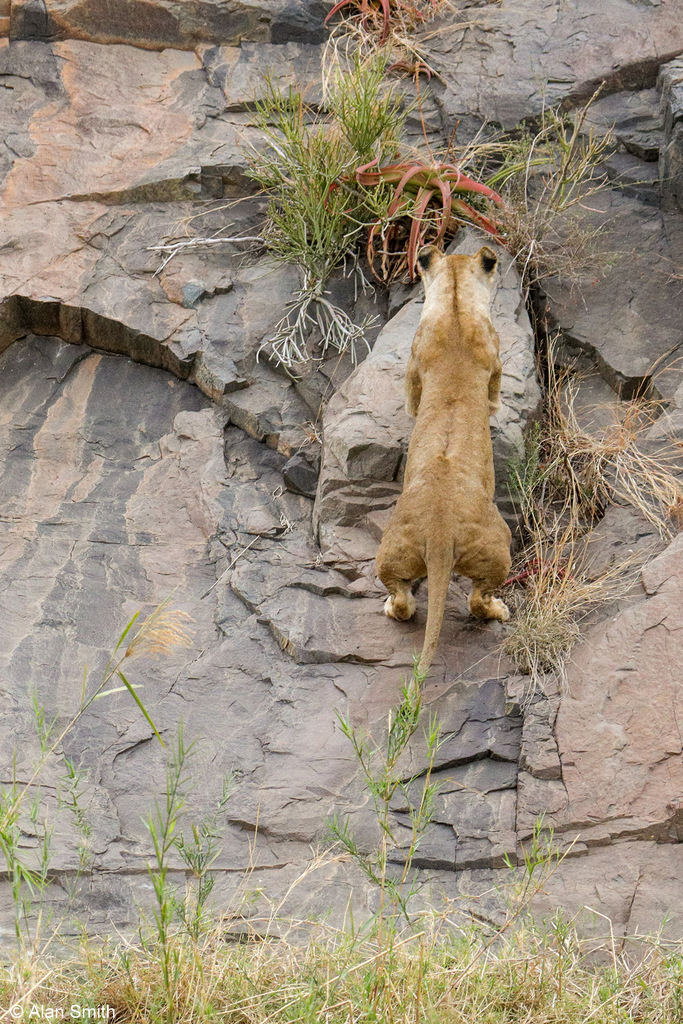 About two thirds of the way up the cliff she paused and looked down at her sister, who was following her progress from the riverbed, before continuing with her task.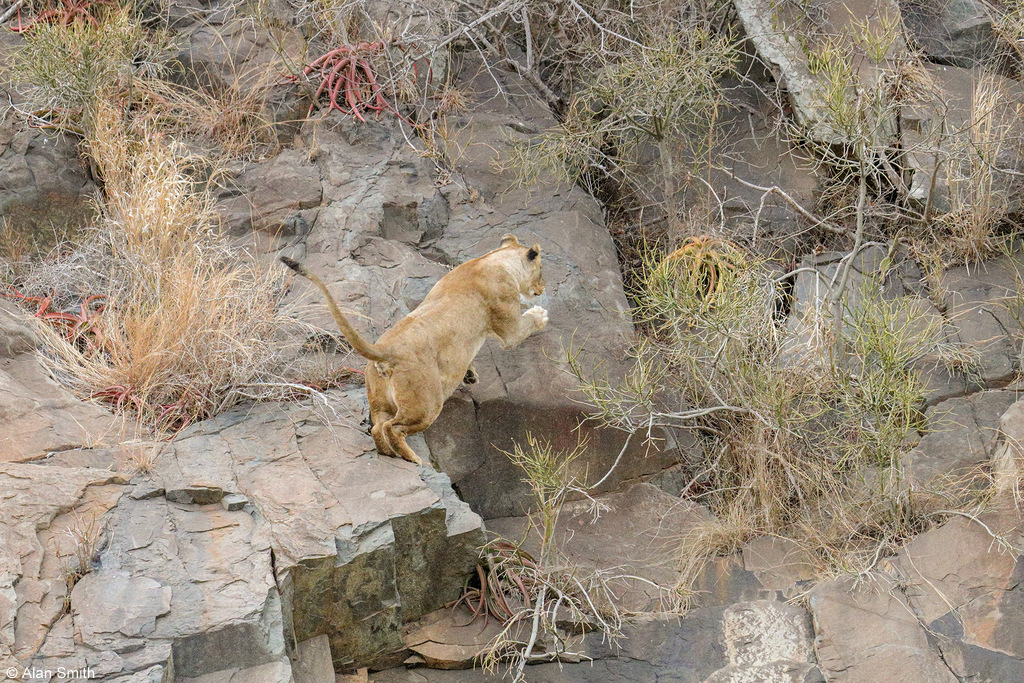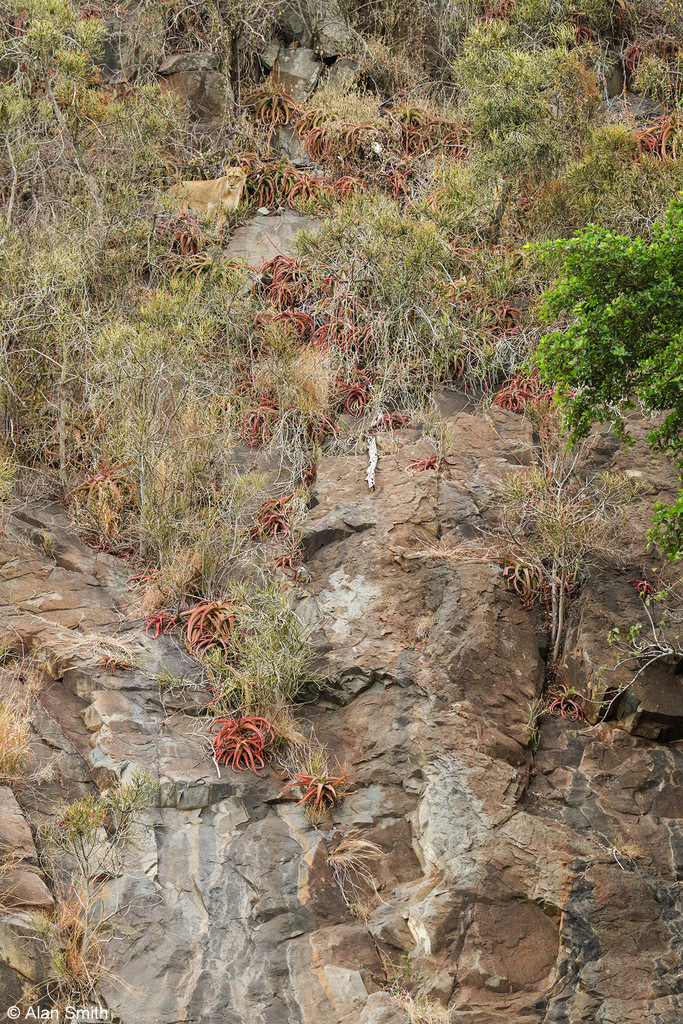 The other lioness followed shortly after this. Had that look communicated something to the more timid sibling?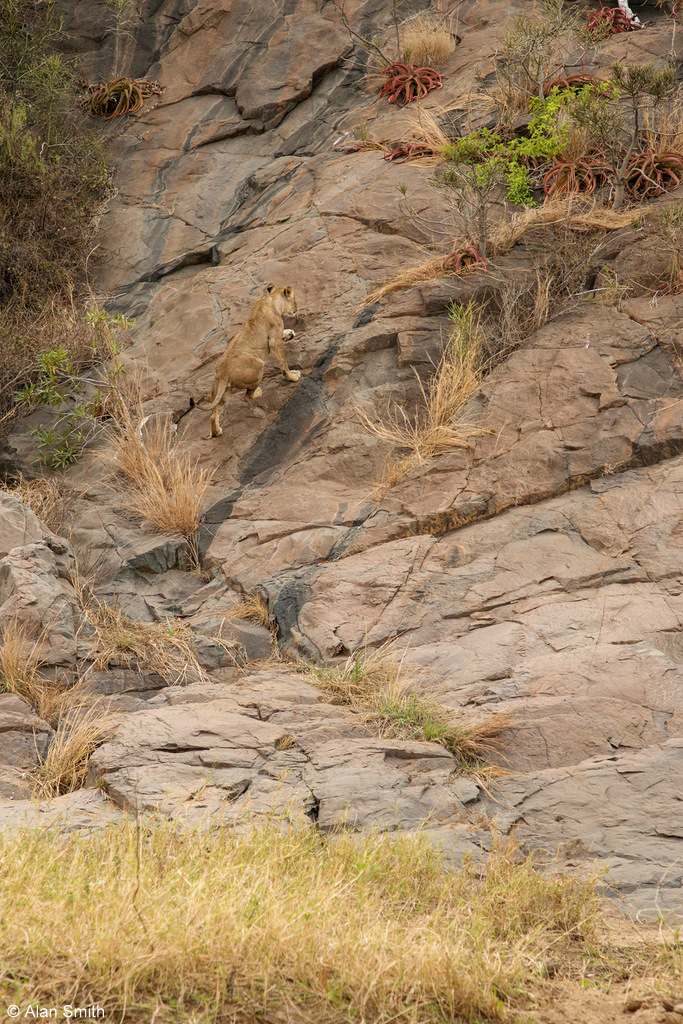 The second lioness was much more cautious as she tried to find a route to join her sister. At one point she was forced to descend a sloping rock and her lack of confidence was clear to see as she gingerly worked her way over the hard surface before resuming her ascent.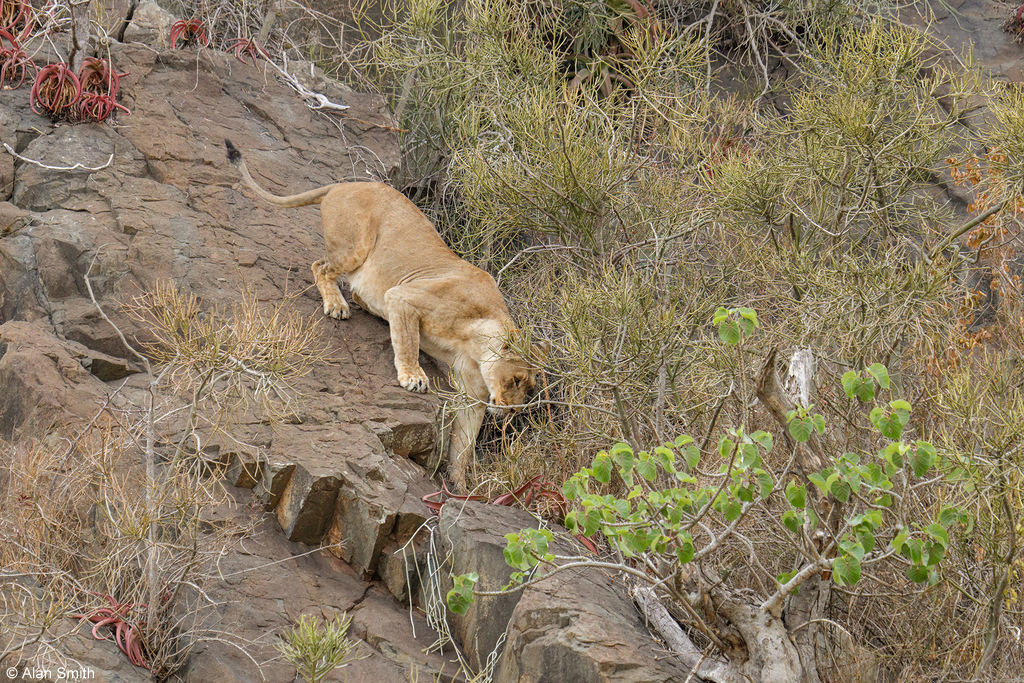 Both lionesses eventually disappeared from sight and we never found out what they had been chasing. Nevertheless, it was an unforgettable sighting.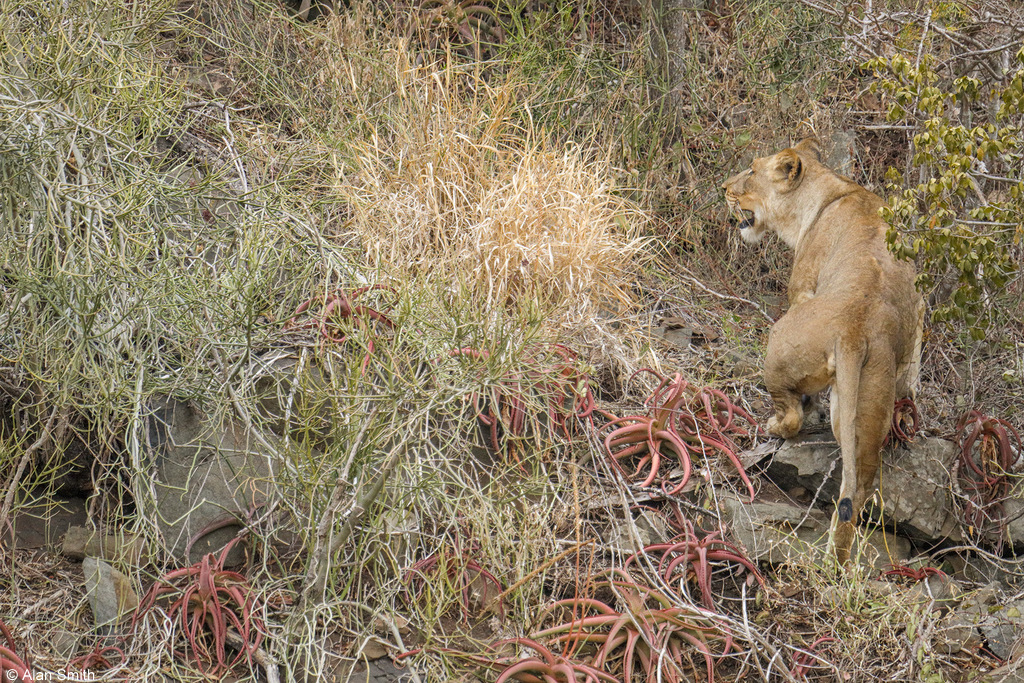 ABOUT ALAN SMITH
Alan Smith is an award-winning* Irish amateur photographer living in England. Alan can be found as "Footprints in the Dust" on Instagram and Facebook. *Category winner – British Wildlife Photography Awards 2019; Digital Camera Photographer of the Year 2018