Written by Terry Stallard
Nestled in the northern end of Maputaland, lies Tembe Elephant Park, a unique community-run safari lodge co-owned and managed by the Tembe Tribal community.
A wooden "welcome" sign, beaming smiles, attention to detail and personal service fly the flag high for African hospitality.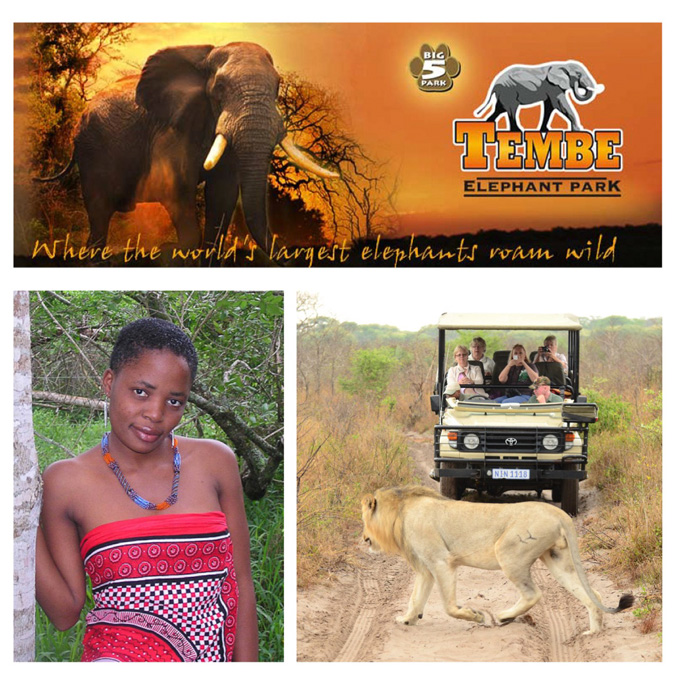 Established in 1973, the park lies adjacent to Ndumo Game Reserve and is not far from the Mozambique border. The land is a confluence of tropical white sand, raphia palms, African bushveld and grasslands.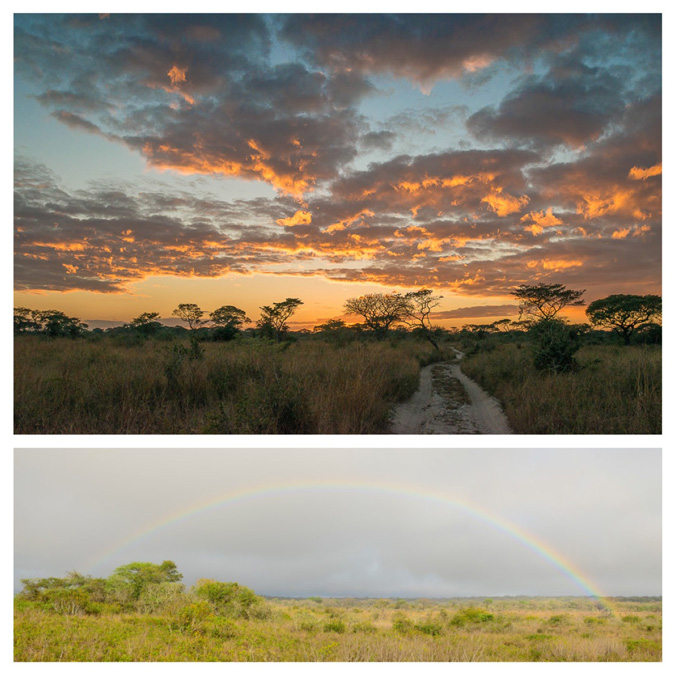 Renowned for its large African tuskers (elephants with giant tusks), sand forests and tiny Suni antelope, the park's webcam videos had piqued our curiosity to find out more about this 30,000-hectare reserve. We were grateful that Tailor Made Safaris had included two nights on our customised itinerary in KwaZulu-Natal, South Africa.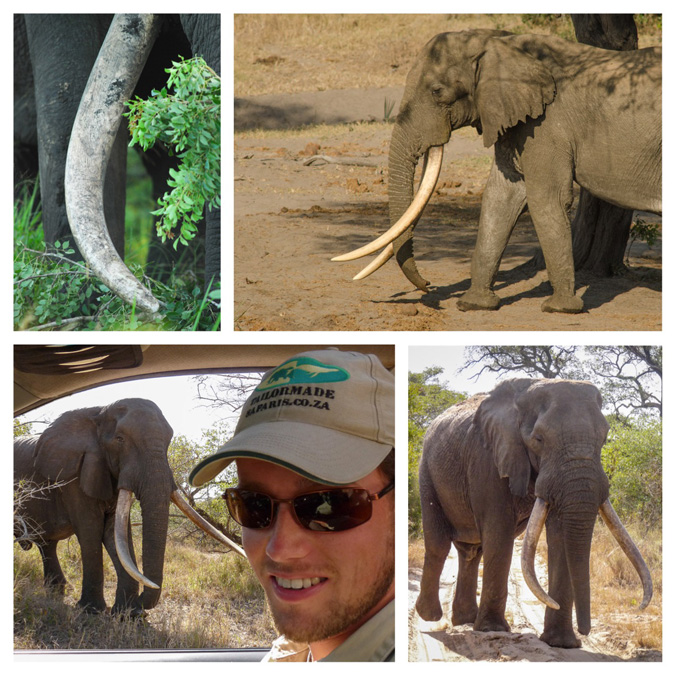 We eagerly stretched our legs after the four and a half hour drive from Durban and were assured that our 4×4 could navigate the sandy road. Those with low lying vehicles parked safely within a fenced area near the gate, and were transported to the camp.
It was apparent that the staff held the arrival and departure of guests in high esteem and we felt like royalty as we were chaperoned up the path to our luxury tent. Neatly secluded and positioned privately from the other tents, our abode was a luxurious haven of privacy with a screened outdoor shower and veranda.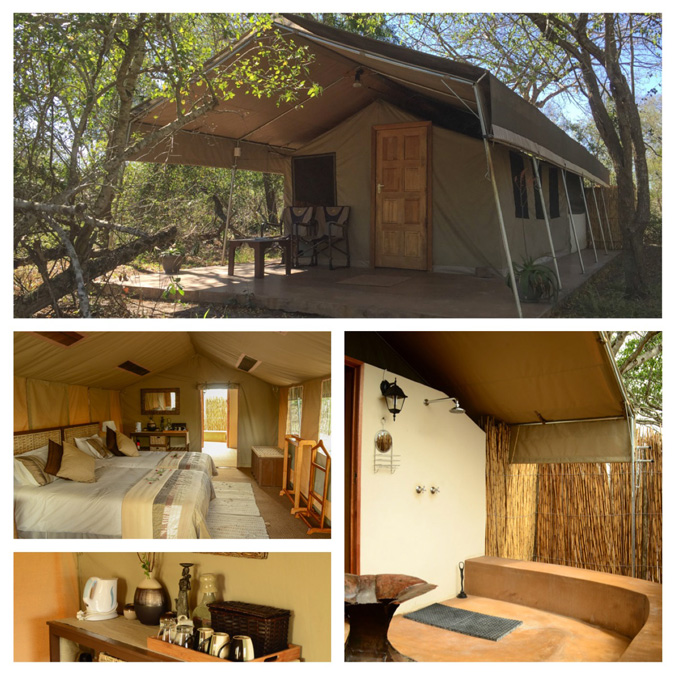 Very soon we were in the canvas-topped game drive vehicle. A cold front had blown in and we were grateful for the warm rugs and jackets. With cheerful disposition our guide informed us that a pride of lion had a new litter of cubs and had been seen frequently in a certain area.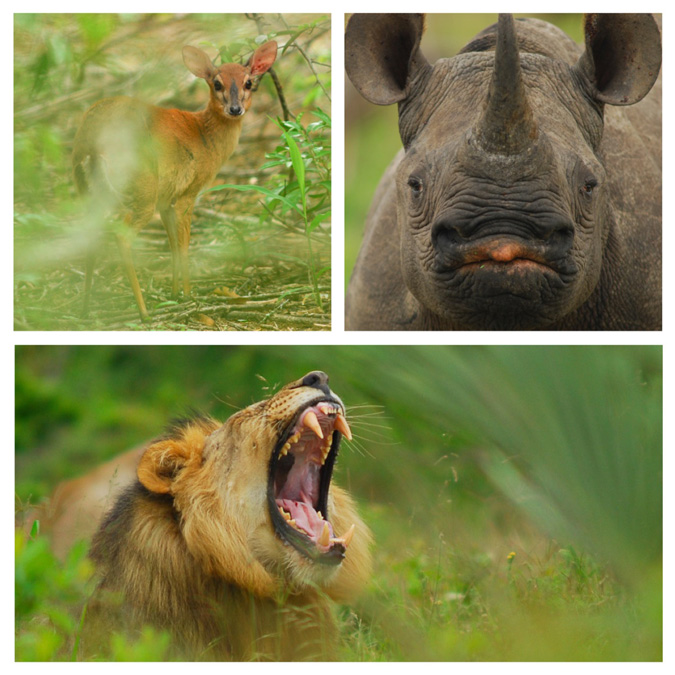 We headed out to the plains and came across a lone elephant bull meandering across a marsh. Historic tales of the age-old ivory trail cropped up as I marvelled at the weight of the ivory tusks. Further along, on the open plain, a large herd of buffalo lay nestled with their backs to the breeze. A highlight on the night drive back to camp was seeing a owl tucked up on a tree branch.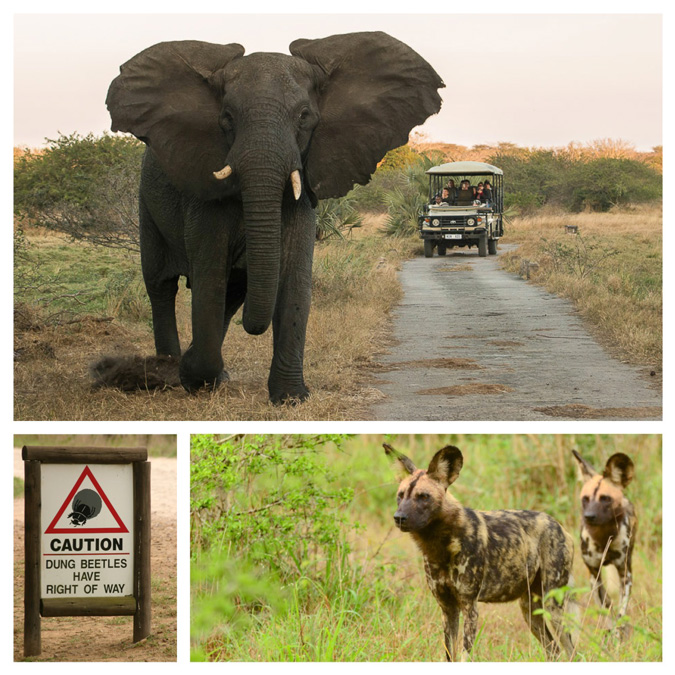 After dinner, the guests settled in comfortable camps chairs around the open-air fireplace. A myriad of stars twinkled beyond the tree tops and a low hum of African harmony swirled steadily closer. A Tembe choir group moved forward in rhythmic unison and enacted stories of Zulu legend through dance, song and mime. We were captivated. What colour, passion and commitment these young gentlemen expressed of their local tribe.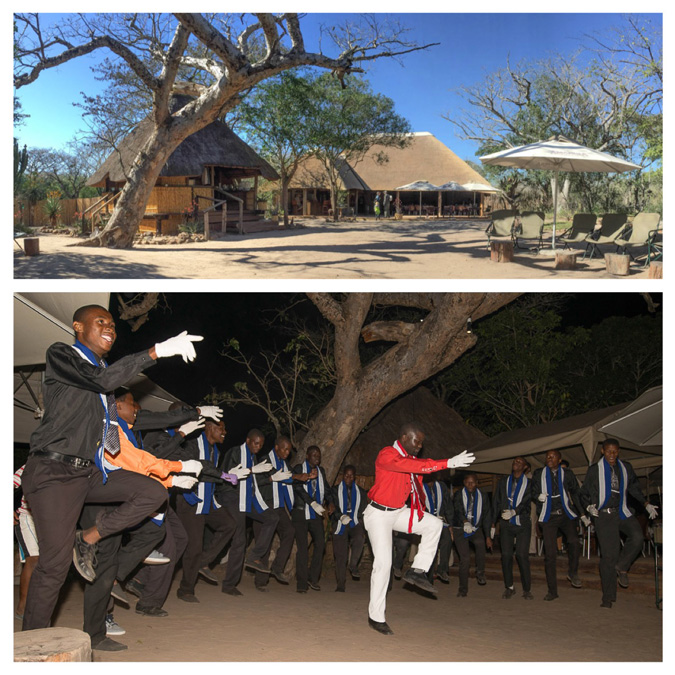 The next day, after the early morning game drive and breakfast, we made our way back to the tent. My husband is a keen birder and he settled himself on the veranda with bird book and binoculars. Tembe has over 300 species of birds and the surrounding bush certainly emanated a diverse chorus.
I, on the other hand, had decided to indulge in the luxury of an outdoor massage. With delicate and professional service, I was transported into a perfect realm of relaxation.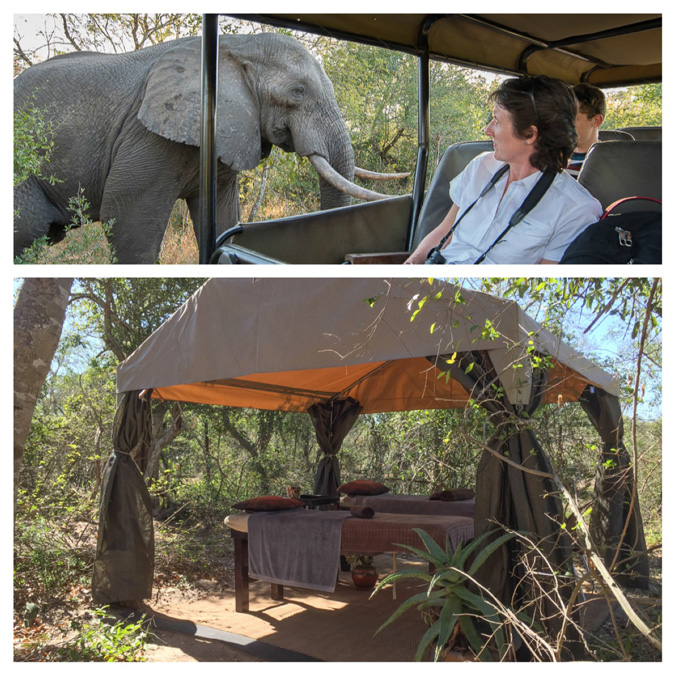 "Twinspot!" The exclamation roused me from my slumber as my husband enthused of the tiny bird hopping delicately in a thick bush next to our tent. A flock of crested guinea fowl comically nodded their heads in greeting as they passed by.
All too soon and the cycle of the following night and morning drive had passed. Yet, the warmth and hospitality experienced at Tembe made one feel that it was good to be in Africa!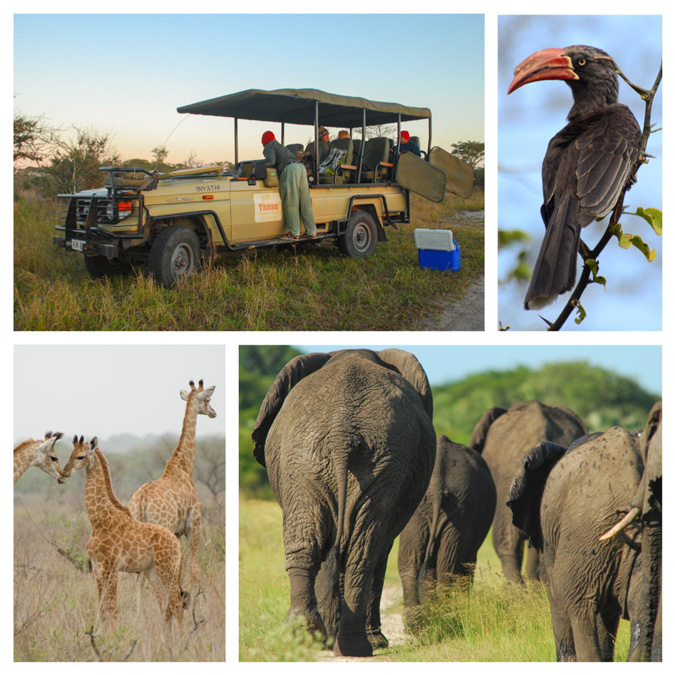 Tembe Elephant Park is featured in Tailor Made Safaris 'Best of the Elephant Coast Tour'.