Written and photographed by: Anja Riise
Jaci's Lodges has always invested in the community around Madikwe Game Reserve, and our staff members are actually part owners in our lodge. We are also involved in various community projects, and always welcome guest participation.
One of our recent guests, the Daly family from Ireland, contacted the lodge prior to their arrival and asked if there was anything in particular that the local village school needed for their pupils or for the school. The Daly's initiative was supported by Mr. Daly's employer, ESB International, a subsidiary of the Irish State utility company. We set the wheels in motion, contacting the head mistress to enquire about what was needed, and planned a visit.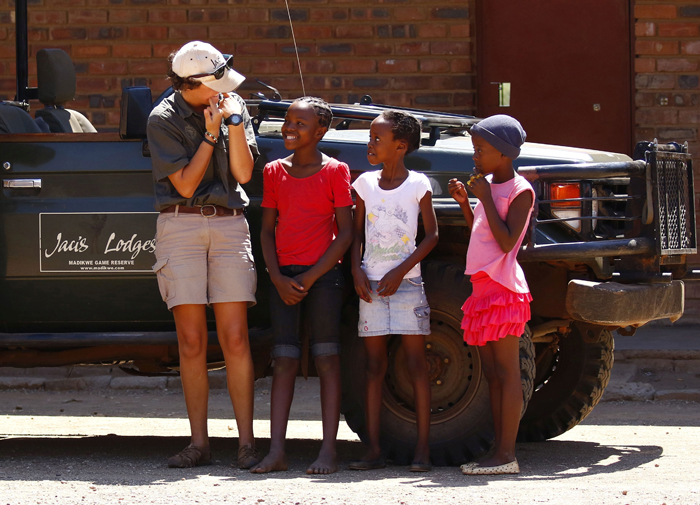 On arrival, after their morning safari and brunch, the family headed off to Molatedi village to meet with the head mistress and the pupils. Even though it was a public holiday in South Africa on the day, a large number of pupils turned up to meet with the family.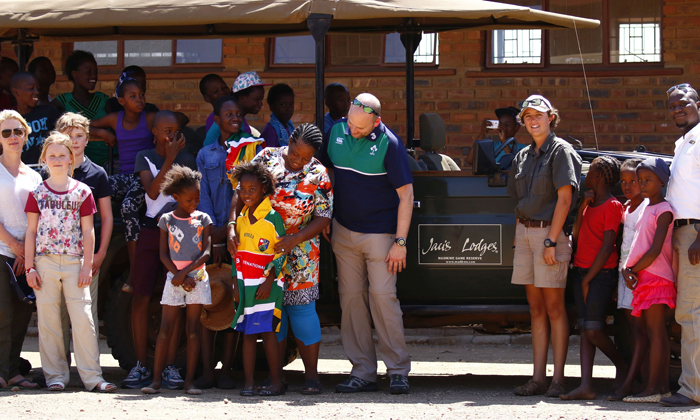 The Daly's handed over a wide range of school books, t-shirts, caps and school bags. The head mistress was also told that the school need not worry about this month's electricity bill, as they will take care of it.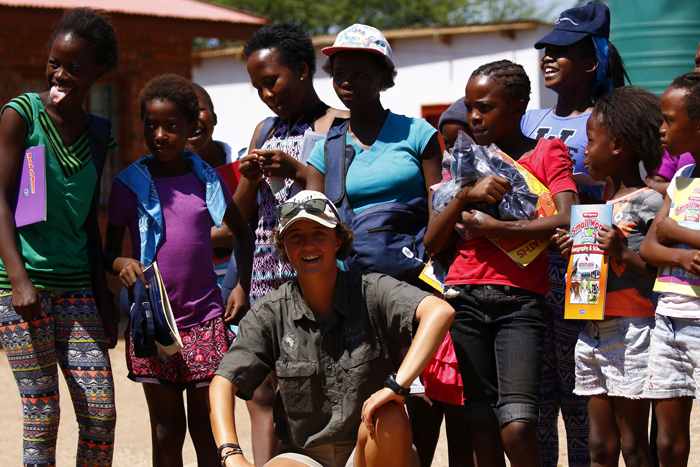 Since it was nearing Easter, lots of bags of sweets and eggs went down a treat with the children, and the pupils treated the Daly family to some traditional dancing and singing.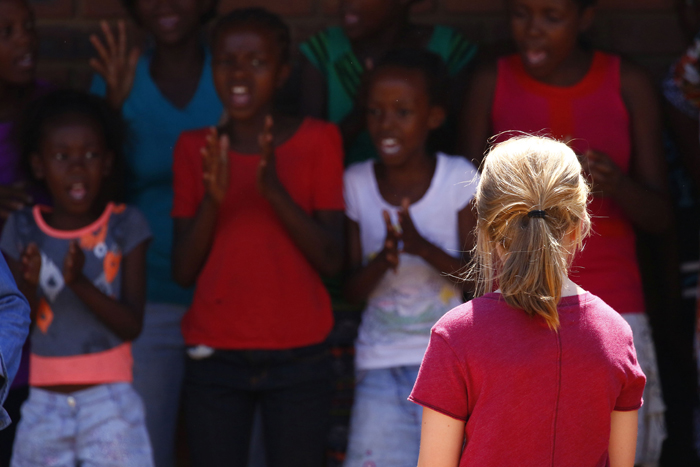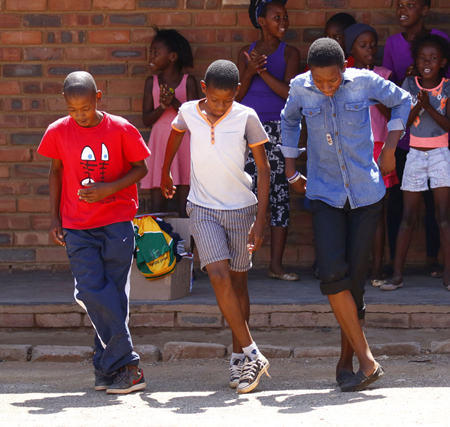 We would like to thank the Daly Family for their generous donations to the school, and the school for showing the family what true African hospitality is all about!