Recently, Tommy Sarsha and his wife spent time at Jaci's Lodges in Madikwe, South Africa. They had some incredible sightings and wanted to share their safari experience with us:
"My wife, Jo and I arrived at sunny and warm Jaci's Lodges in Madikwe from cold Melbourne, Australia. We were greeted with the warmest welcome and felt like part of the family already. We unpacked and got our cameras ready for our adventure. What was to come was superb.
The first night we were there we had dinner and went off to the Terrapin Hide (which is a photographic hide in the middle of a waterhole). The staff gave us coffee and we were on our way. Just sitting and listening to the noises of Africa.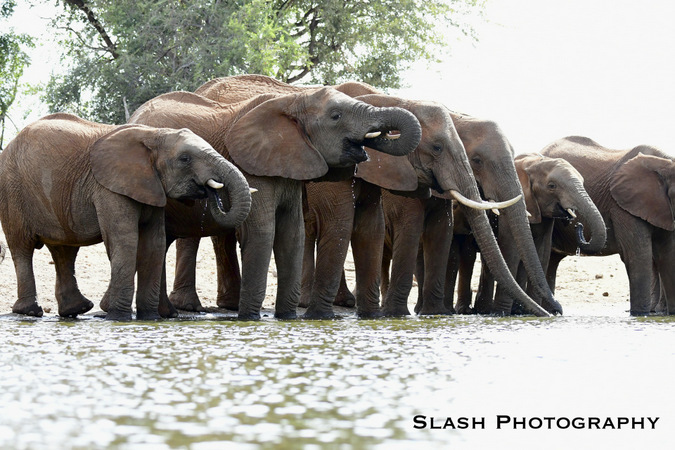 We noticed an impala near the water's edge, then suddenly it was chased across the dam's edge by a black, dog-looking shadow. Then all hell broke loose. The impala was ambushed by a pack of hungry wild dogs, who also chased away a brown hyena.
The noise that these animals produced in the African bush was primal. We were like two little kids in a candy store. Jo ran to get the owners – Jaci, Jan and the management team lead by Wayne – told them what was going on out on their doorstep. They all jumped into the truck and we all watched as these dogs devoured the impala, bone crunching and all.
This all happened within ten minutes. The pack then walked off to go feed their young. Wow what a sight!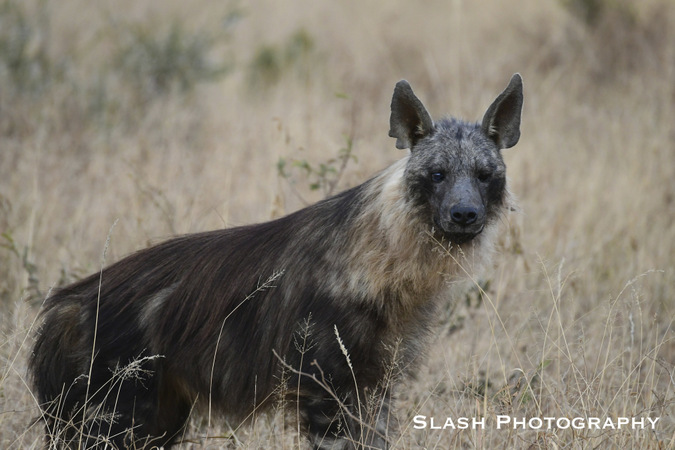 Wayne asked how long were we staying and we said eight nights, they then scratched their heads and said, "How are we going to top that for you guys?"
Well Jaci's didn't disappoint. We had a guide named David, very knowledgeable and just a real nice guy. Andrew Aveley, the resident photographer, also joined us for the duration of our trip. Our game drives were jam packed, and we had the best of both worlds, knowledge of both wildlife and photography.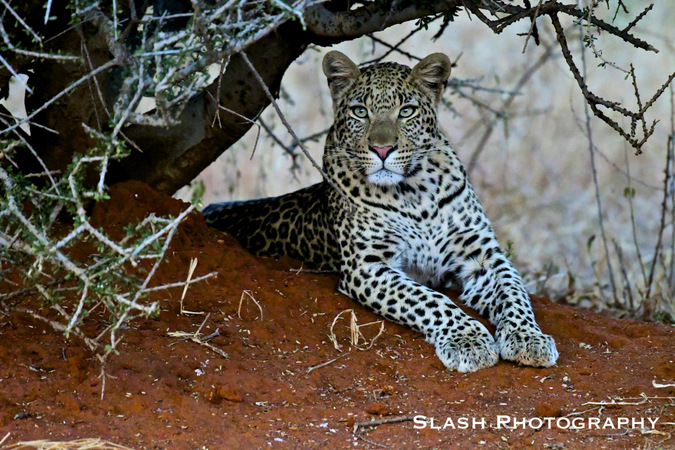 Every morning before our game drive we were woken up by either lions roaring or hyenas laughing.
Once we were back from our morning drives, we would grab our gear and spend the next few hours in the Terrapin Hide, watching around 60 – 80 elephants huddle around the waterhole for a drink. The time flew by with non-stop action, but in a sense it was so peaceful for us.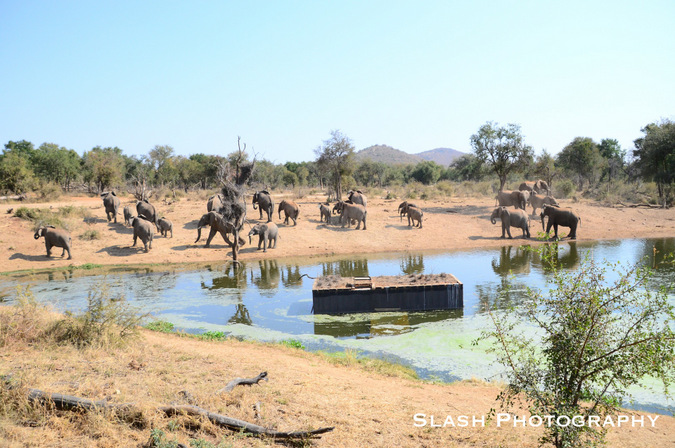 It was Jo's birthday, so I asked Wayne if we could go for a bush walk and he was delighted to accommodate.
Our guide, David, picked us up and said, "We may have something good to see". We arrived at our destination and there they were: two male cheetahs, walking along through the bush.
As we were driving and following them, all I was able to get were side profiles or bum shots of the two cheetahs. Eventually they walked into a clearing and came to a tree, had a good sniff and marked their territory. Then one climbed along a fallen tree, had a good stretch and looked straight at us with the sun in its eyes. My camera shutter went off like crazy. We then stopped for drinks to let the adrenaline calm down and celebrate what we just saw.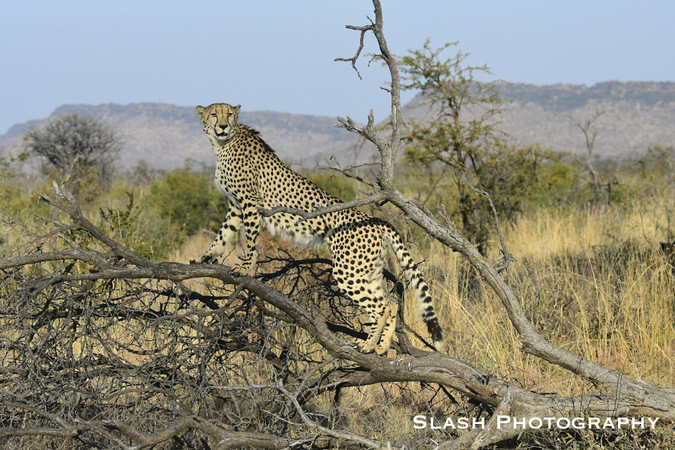 When we got back to the lodge the staff were so nice, they all wished Jo a happy birthday, made her a cake and sang her 'Happy Birthday' in their native tongue. She was so very touched by the whole day.
As the days went by, the staff, guides and management were fantastic and nothing was too much trouble. And the food, fit for a king. But we didn't travel half way across the world for food, we came to see what Africa does best – put on a wildlife show like no other. We saw the works, from lilac-breasted rollers, to the Big 5 and some other rare little beauties.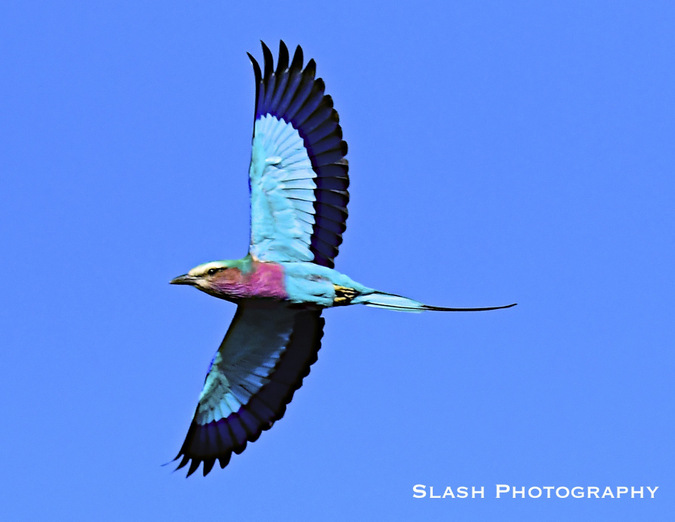 Like all holidays, it had to come to an end, but Jaci's left the best for last.
As we were driving, David slowed down and stopped next to another truck and just pointed into the direction of the bushes – a black rhino! What a sight!
I grabbed my camera and again the shutter went off like a machine gun, 'cause I knew it wasn't going to stay there long. As I checked my pictures, to my horror, they were on the wrong settings from our night drive. The exposures were way off!
A few presses of some buttons and it was back into action, re-checked and perfect. I think I took about 100 pictures of the rhino. We sat and watched this powerful beast. It then looked at us as if to say: "Have you taken enough photos of me? Good, I'm off now!" It turned and disappeared into the bush.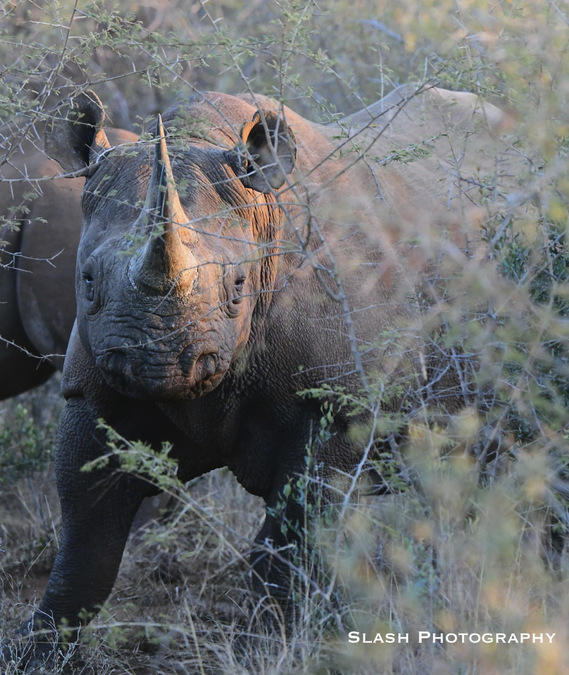 Wow, wow, wow! My adrenaline was pumping, and it took me half an hour to calm down, I was so excited what I had just witnessed.
What a way to finish our holiday, not only did we get to see and photograph everything we wanted to see. The best was we arrived as guests, but left as family.
Will we be back? Hell yeah!"