On the 1st of January 2017, Braam Malherbe, extreme adventurer, highly respected inspirational speaker and conservationist is about embark on a life-changing expedition. He will row from Cape Town to Rio de Janeiro at the start of the Cape to Rio Yacht Race.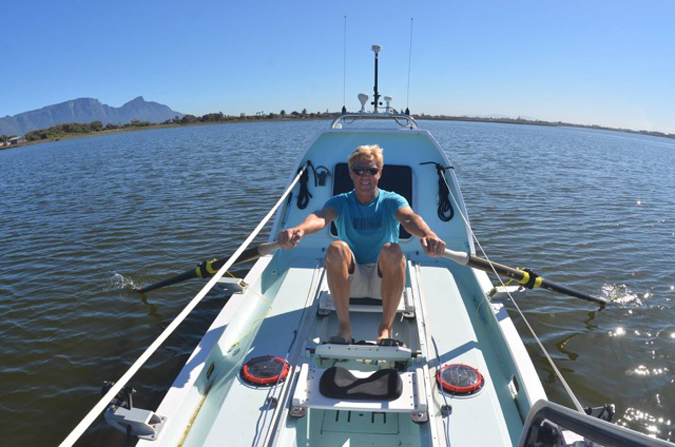 The Cape to Rio Yacht Race, which takes place every 3 years, is known as one of the toughest yacht races in the world. This will be a totally unassisted row covering a distance of 6,700km.
Peter van Kets, Braam's expedition partner and close friend, has sadly needed to withdraw from the Cape to Rio row. "I can't join for personal family reasons. This row has been my dream for many years and so the decision was not made lightly. Braam is continuing with the row as planned and I will be supporting him as much as I can. We are very good friends and our friendship remains the same or even stronger than ever, as we are both supporting each other very much",  said Peter.
"Pete will continue being a key land-based point person," said Braam. "One of my mantra's is 'dream big, plan well and minimise risks'. Part of planning is to always have a contingency plan. After Pete gave me the news I immediately began interviewing potential expedition partners. This row is all about saving our planet and the official launch of the DOT challenge App", continued Braam. "After careful consideration, as well as bouncing things of Pete, I have chosen Clyde Barendse to be my partner. Clyde is an extreme adventurer and I believe he has the right mind for this expedition," concluded Braam.
Clyde Barendse is 37 years old, from Zinkwazi on the north coast in Natal. He is an adventurer that enjoys a last minute challenge with no preparation. His expeditions started at age of 19 years old when he sailed from Durban to North America, down the Amazon, spending six months in Brazil and through to the Caribbean. He has also paddled from Cape Town to Durban over 30 days and circumnavigated Ireland solo in winter.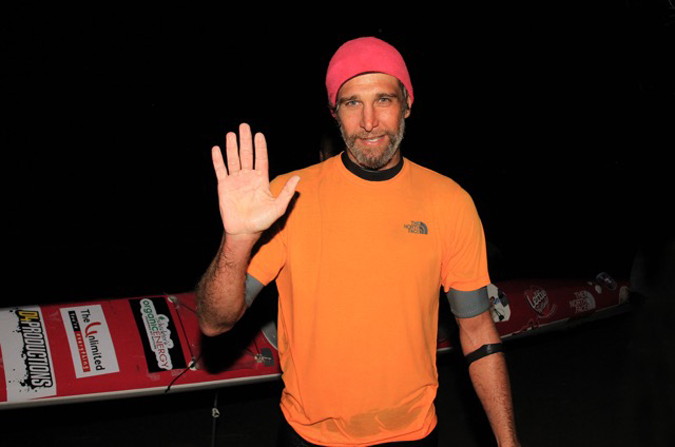 The purpose and significance behind the row is very important: developing an App called the DOT Challenge app. DOT, which stands for Do1Thing, is a simple acronym that is so much more than a trend, a fad or a catch-phrase. These three little letters boldly aim to unite the world in the hope that, together, we can still save our planet. The App will go live on the day Braam and Clyde start to row – on the 1st of January 2017. By globally connecting like-minded individuals through a single website and app, the DOT movement encourages anyone who is willing to just Do1Thing to protect and preserve Earth, our only home, from further destruction and harm.
We all need to 'pull together' and, if each one of us can just Do1Thing for the planet, we can ensure a sustainable future. In nature, if you are not an asset, you are a liability. We, as humans, are not exempt from this fundamental principal.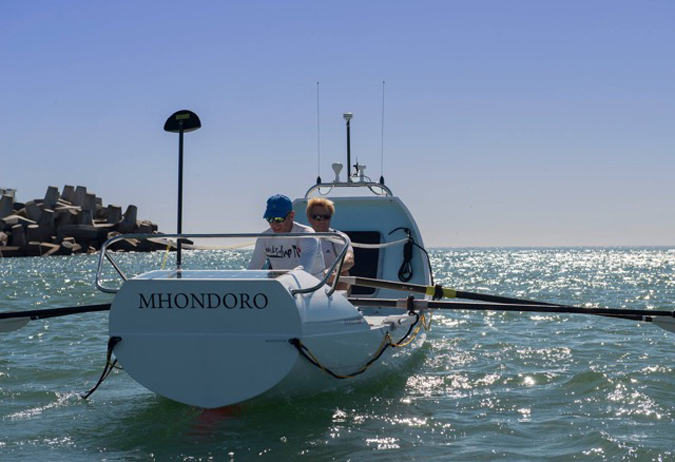 The DOT movement encourages and challenges you to make planet-saving changes (known as DOTs), which can be implemented immediately, most likely won't cost you anything and, in fact, will probably save you money, all while helping to protect and preserve the environment. DOTs are as simple as making lifestyle changes or breaking bad habits – such as turning off the tap when brushing your teeth. Think about it. If you saved, for instance, 1 litre of water every day by turning off the tap when brushing your teeth, and you got your family and friends to do the same, and they, in turn, got all of their family and friends to do the same, in a short time, together (collectively) you would have saved thousands of litres of water. And all by making a small, simple lifestyle change, which didn't cost you a thing, saved you money and of course, more importantly, precious water.
The DOT challenge team has started a fundraising campaign and are asking the public to be part of the launch of DOT by purchasing a DOT you show your support for this global initiative and contribute to the wellbeing of the planet. The team will be 'DOT-Ting' the boat with a limited amount of DOTs with your very own name or initials. Purchase your DOT now to show your support for this global initiative and contribute to the wellbeing of the planet. Everybody is welcome, from individuals to corporates and companies, so get yours now. "Every DOT purchased, helps me and the team get to Rio and make the DOT challenge movement go viral. The goal is to have 5 million people on the app by the time we get to Rio. This can start a tipping point to save the planet," says Braam.
For more information visit: www.dotchallenge.org or to help the team click here.