Written by: Debbie Cooper
My heart is so sore because we've lost one of our own – a dearly loved, little black rhino that we knew as Roo. And even though he died of natural causes, rather than at the hand of man, it still hurts so much to know he's gone.
Roo was one of the first orphans to be brought into the bomas at Hluhluwe-iMfolozi Park in 2009. Without the company of others of his kind, he didn't ever really seem to know that he was a black rhino, so he wasn't scary and bad-tempered like many others of his species. He was, in fact, a bumbling puppy-rhino with a couple of goats for playmates.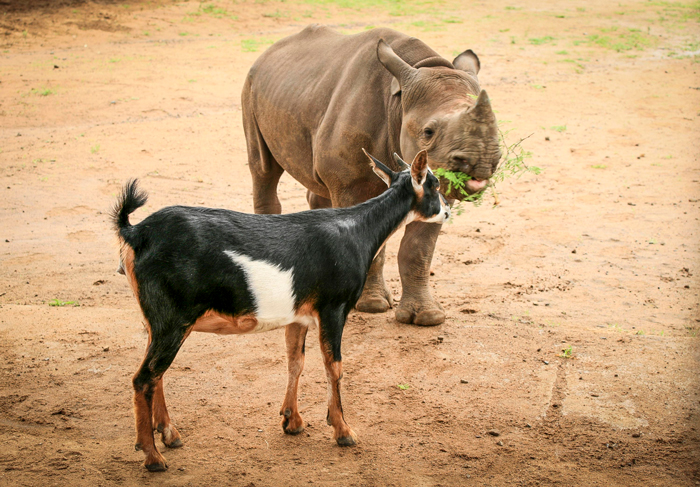 Even though he was kept as 'wild' as possible, moving to a large leafy boma with space to roam and browse, the constant background of human voices and machinery meant that Roo had no natural fear of the terrible potential threat that man might pose. And thank goodness that he never had to learn that lesson.
But it was a lonely life, despite his goat buddy, and we were all delighted when another young orphan from Ithala Game Reserve was relocated to join him – and a female at that. At last, a mate! And so, with much fuss made about the Romeo-and-Juliet pairing, the two young calves were moved together to their new home on the Eastern Shores of iSimangaliso before they chose to part ways of their own accord.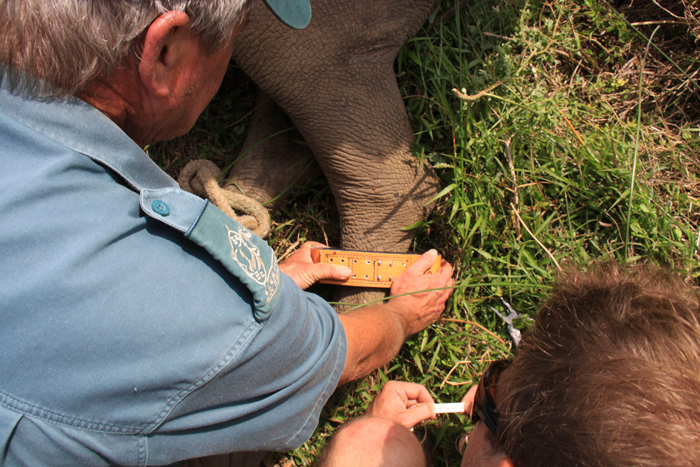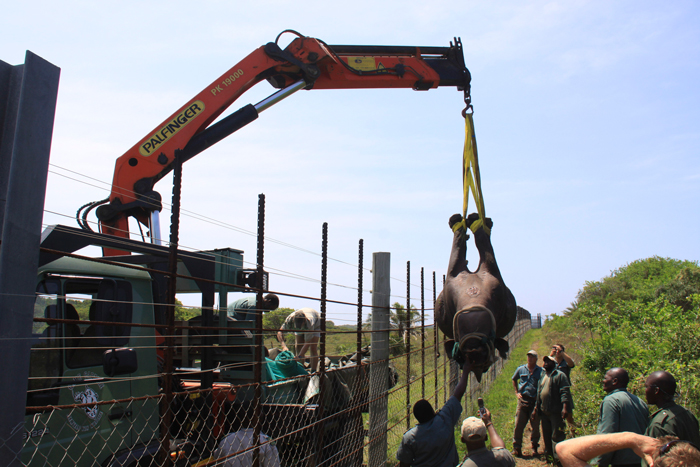 Roo proceeded to develop a huge fan base with his absolute lack of fear in the face of vehicles or tourists. He'd wander right past them, unconcerned by their presence, treating them to the best close-up experience anyone could wish for.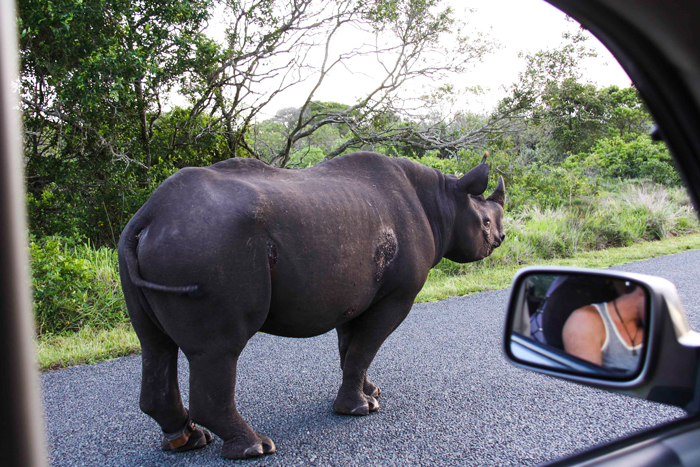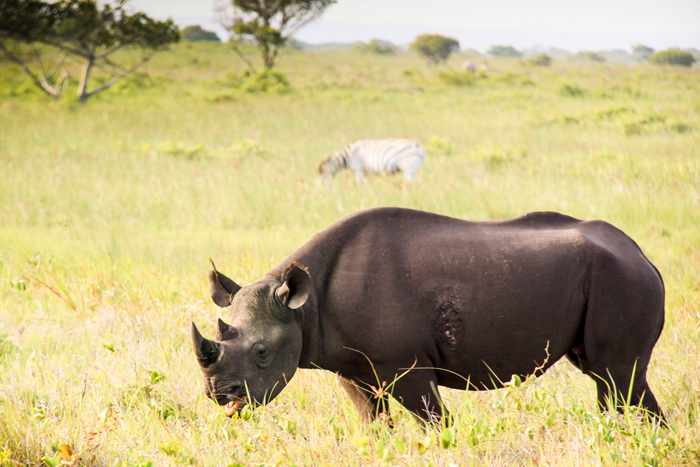 He gave the thrill of a lifetime to two French cyclists on the iSimangaliso MTB race when they almost collided with him – and all he did was look at them quizzically. And in recent months, he found himself adopted by a small crash of white rhino, enchanting everyone who saw them together and even enabling St Lucia photographer Charne' von Plaster to win a national prize for her set of photos of the unlikely family group.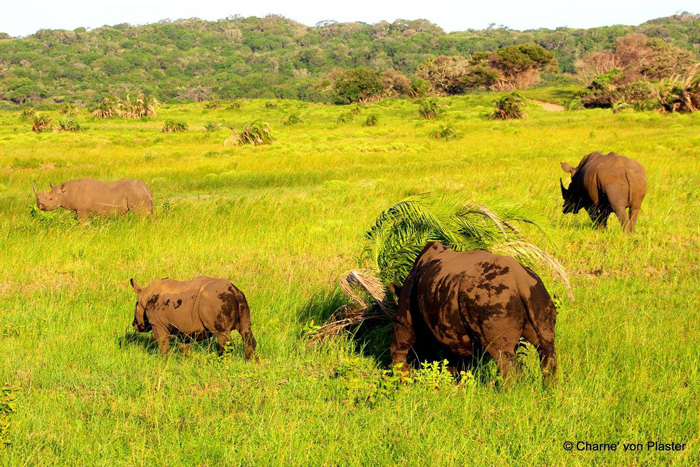 One of the last photos I saw was taken on 9th June by David Sibiya, showing him standing peacefully with his white rhino 'siblings'.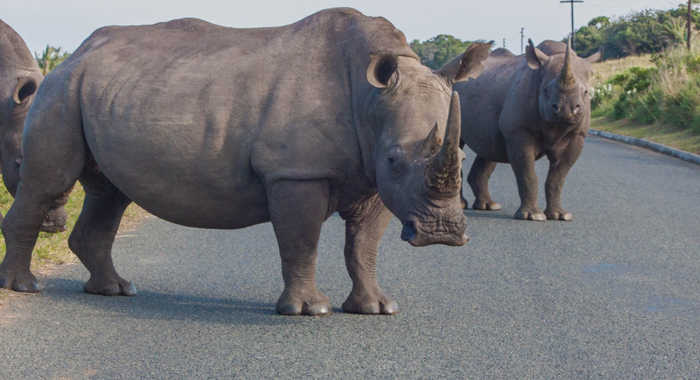 The last recorded sighting of him by Conservation Manager Chantal Dickson was then on 24th June when she snapped a shot of him looking completely healthy and at ease. Then the awful news came a few days later that the carcass of a black rhino had been discovered. A vet checked the scene – there was no sign of bullets, so no foul play. But what the rangers did notice was the presence of elephant spoor and dung. A herd of almost 100 elephants had indeed crossed over from the Western Shores the previous week, and the assumption was made that they were perhaps responsible for trampling on Roo. But I guess we'll never know for sure.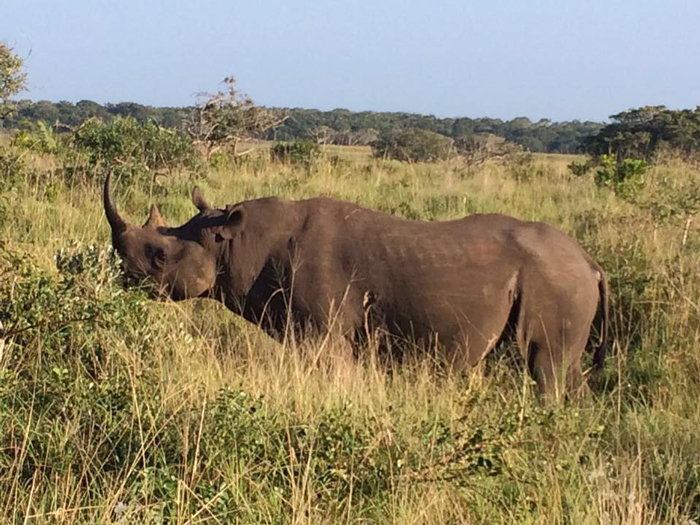 My heart is terribly sore.