Information provided by: Rosemary Hare Public Relations
The Rhinos are Coming launches a crowd-funding campaign to build a crash of ten life size painted rhinos to tour Cape Town for two months.
The Rhinos are Coming!!! (TRAC) announced on Thursday that it is raising funds on the Thundafund Crowd Funding platform to stage a Grand Rhino Launch Tour which will kick start and promote The Rhinos are Coming!!! Art Exhibition.
The Rhinos are Coming!!! is a three month world-class outdoor art exhibition coming to Cape Town from mid-December 2017 to mid-March 2018. It will feature 100 or more life size painted rhino sculptures which will be exhibited on street corners, parks and public spaces all around the city and surrounds. The exhibition will raise funds and spread awareness of the plight of our rhinos.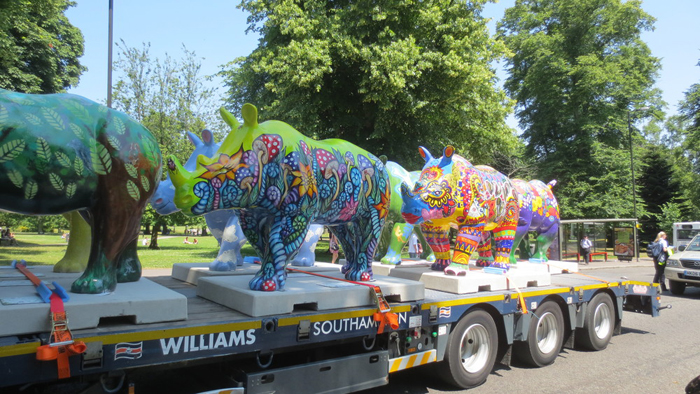 The Grand Rhino Launch Tour will get underway when ten talented artists from the community transform their life size blank rhino sculptures into valuable works of art. These first ten golden rhino ambassadors will tour Cape Town and surrounds from 1st February through 31st March 2017 on a colourful flat bed truck stopping off in small towns and villages, flirting with the paparazzi, playing their favourite music, interviewing celebrities and tasting wine at famous wine estates.
Funds raised through crowd funding will pay for the first sculpted rhino clay model, the mould, and ten life size rhino sculptures cast from the mould. It will also cover an honorarium paid to the artists who will be painting the rhinos.
The Grand Rhino Launch Tour, while publicising the The Rhinos are Coming!!! initiative, will inspire businesses and individuals to sponsor the making and painting of the rhinos, which will form the basis of The Rhinos are Coming!!! exhibition.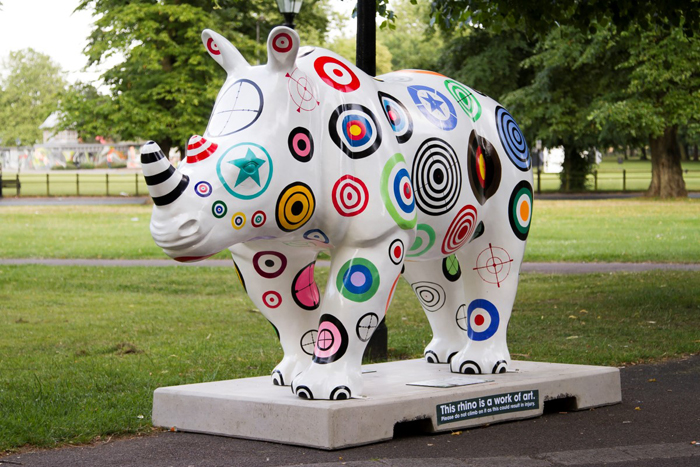 Janice Ashby, founder and programme director of TRAC, says, "Our dream amount to raise is R500,000 and our tipping point is R300,000. Crowd funding works when hundreds of people back ideas and causes they like with as little or as much as they can afford."
Ashby is appealing to organisations and individuals to get involved by logging on to Thundafund and backing The Grand Rhino Launch Tour. TRAC is offering great rewards for backers of the campaign, starting with a simple rhino key-ring for a small contribution, private wine tasting in your home for twelve people, up to larger rewards like a weekend for two at a game reserve for more substantial contributions. Backers will also be offered reward opportunities, such as riding with the touring rhinos, having lunch at famous wine estates, meeting the artists as they work – and other intriguing rewards.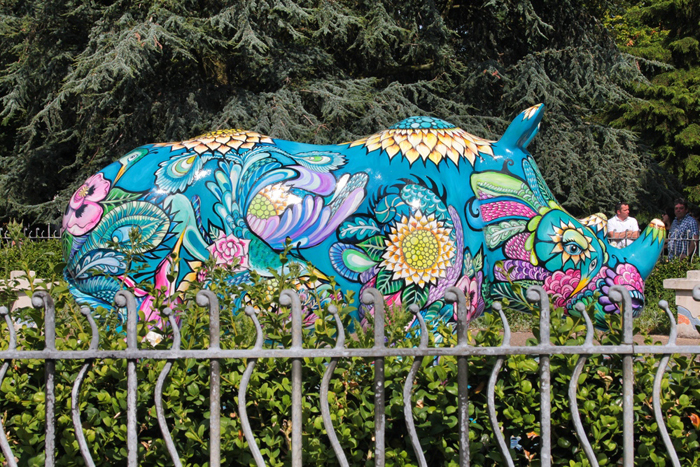 The Rhinos are Coming!!! exhibition will promote Cape Town as a top tourist destination and an international centre for the arts. It will offer local artists the opportunity to showcase their work to an audience of hundreds of thousands while inviting the general public to join the war on poaching and to save our rhinos.
Watch this two-minute movie on the campaign and be sure to visit their website.