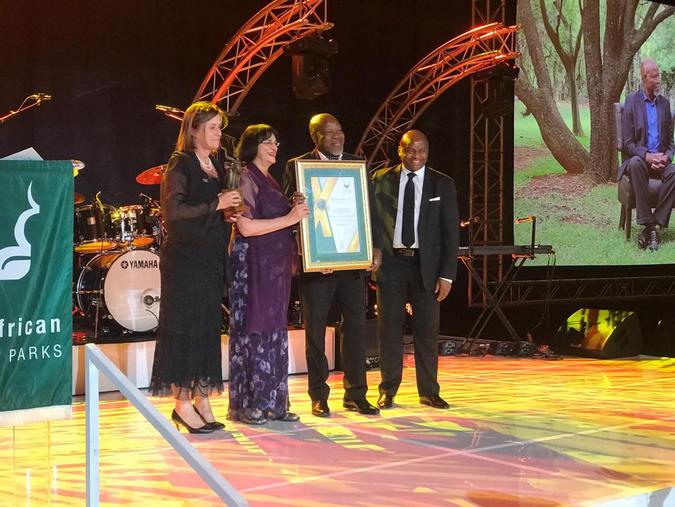 Rhino Walking Safaris, a private concession located entirely within the Kruger National Park, has won the South African National Parks' (SANParks) prestigious Kudu Award for the 2018 Business Partner of the Year.
Rhino Walking Safaris (RWS), one of the Seolo Africa group of lodges, is based on a 12,000-hectare private wilderness concession about 20 kilometres north of Skukuza, an area renowned for Big 5 sightings.
The Kudu Award, presented at a gala evening held in Midrand on 17 November, recognises a combination of the best year-on-year business growth of all public and private partners (PPP) and their relative financial contribution to SANParks.
Nikki Meyer, Seolo Africa Regional Operations Manager, said this week that she and her colleagues are proud to have won the award for a second time and the achievement helped highlight the teamwork necessary to make modern conservation a success.
"We are delighted not only because it is a significant recognition of the team effort by our staff and management but more importantly because this platform helps us spread the message of conservation," Meyer said. "It is vital that all businesses grounded in conservation contribute to the financial sustainability of conservation and ensure that local communities feel the direct benefit thereof, giving them a stake in conservation and encouraging them to protect these precious areas for future generations."
"Conservation is the core of our business and SANParks, specifically the KNP, is essential to our success," Meyer said this week. "Without the KNP we would not have a business and what is in their best interest is in our best interests. We were really touched by the theme of the awards evening 'I am SANParks' and in accepting the award would like to join them in saying: we too are SANParks."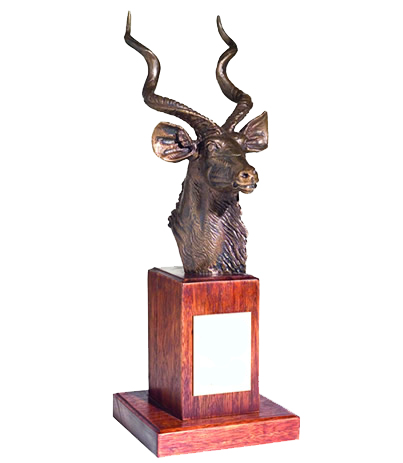 RWS, comprising Rhino Post Safari Lodge and Plains Camp, which have operated in the concession since 2002. Guests undertake game drives from Rhino Post Safari Lodge (a 16 bed lodge), and walks from Plains Camp which has four luxury African explorer style tents. The more adventurous can also enjoy a night out under the stars at the Sleepout Decks on the concession.
Commenting on the 2018 Awards Reynold Thakhuli, General Manger: Media, Public Relations and Stakeholder relations, said that a wide range of individuals, business and organisations contributed in many different ways to strengthening conservation. "We are proud to see people practicing the ethos of conservation and caring for Mother Nature. It is not just about money and profits but about sustainable business that contributes to conservation and preservation that gives us hope for our world."
Jann Kingsley, a director of Seolo Africa, and CEO of RWS said the 2018 Kudu Award is a testament to the hard work of every member of the team. "We have had an incredibly long serving staff and very stable team at RWS since its inception in 2002," Kingsley said. "Something we're justifiably proud of, and it shows in the work that they do and in the corresponding contribution that we have been able to make to conservation through our partnership with SANParks."
"We would also like to congratulate all the other winners of Kudu Awards and the Chief Executive awards," she added. "Wildlife tourism and conservation are closely linked and as small cogs in a very large wheel we are all able in our own small ways to contribute to the sustainable management of our wild places."
The Seolo Africa group includes Plains Camp (home of Rhino Walking Safaris), Rhino Post Safari Lodge and the newly opened luxury Chundu Island lodge located on the Zambezi 21 kilometres upstream from Victoria Falls in Zimbabwe.