By Rich Pearce
Rhino Tears, a South African wine brand, has become a flagship brand in the war against rhino poaching. They are pioneering and pushing a fresh kind of fundraising effort for the brave and dedicated people involved on the ground.
I recently went on a trip to the Kruger National Park with Rhino Tears – to go behind-the-scenes in the war against rhino poaching – and asked John Hooper, founder of Rhino Tears, a few questions about the brand and the amazing work they are doing for our rhinos.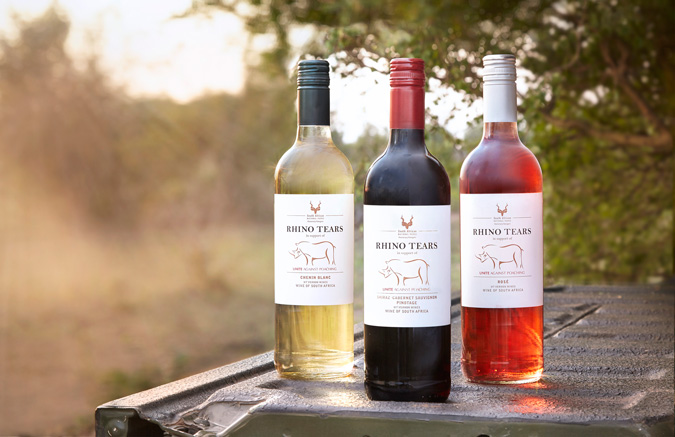 RP: Where did the inspiration for Rhino Tears come from?
JH: After spending a couple of days with the field rangers at the Kruger Wilderness Experience bush camp in the Kruger National Park, the idea for a wine that could raise real money for anti-poaching efforts to save our rhinos was developed.
RP: What is the raison d'être for Rhino Tears as a brand? 
JH: Rhino poaching is worse than ever before. Rhino Tears is an opportunity for everyday folks like you and me to get involved and make a difference. By buying a bottle of Rhino Tears you donate R15 per bottle, more than any other wine brand in SA, which in turns gets paid over to SAN Parks Honorary Rangers who then use the 100% of the funds donated towards projects aimed to save the rhinos from extinction.
RP: What has the experience of merging the winemaking and conservation world been like for you? And where has the journey taken you? 
JH: I have an inherent love for the bush and wildlife. As a little boy my holidays were spent in nature reserves. When the opportunity arose to take a wine brand and combine it with nature conservation, I jumped at it. It's not often that one is presented with a proposition to save the rhinos and still call it your job. It has given me an opportunity to meet incredible people behind-the-scenes who keep the rhinos alive – good honest folk with a selfless dedication to looking after our natural heritage day-in and day-out, so that one day our children's children will experience what we have been able to appreciate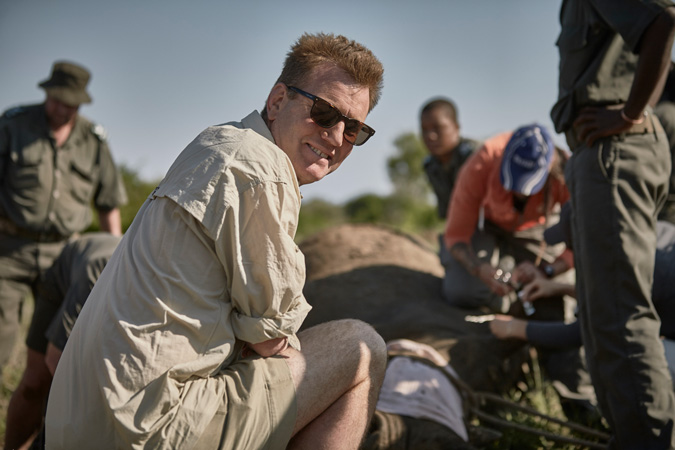 RP: What is the most significant impact that you have seen being made from your flagship venture?
JH: A decrease in the poaching numbers in the Kruger National Park.
RP: Why SANParks Honorary Rangers as a donor? 
JH: John Turner, Chairman of SANParks Honorary Rangers' Conservation Services Unit, approached me with the idea to design a wine brand to help raise funds to counter poaching activities in our National Parks, specifically around the rhinos in Kruger to begin with. SANParks Honorary Rangers is a volunteer organisation whereby 100% of the funds donated are used for purpose for which they were intended. SANParks themselves look after the last remaining rhino population of significance in the world i.e. if there is one conservation organisation you want to be supporting it is SANParks, because without them we would have no rhinos!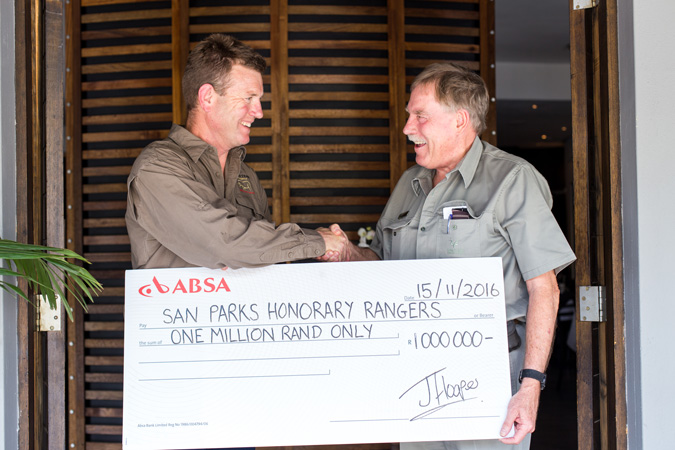 RP: Your R1.2 million contribution to anti-poaching efforts is staggering. What results would you like to see come to fruition from that? 
JH: Firstly, to make sure the poaching numbers come down as they have done in the Kruger. Secondly, that the funds donated are used appropriately, which they are and every cent can be accounted for. Thirdly, to tell the world that if you support a winning brand like Rhino Tears you can make a difference!
RP: As a flagship brand of anti-poaching efforts, what would be your advice to other creative entrepreneurs who would like to do something similar? 
JH: If you would like to get involved and if you have an idea, get in touch with John Turner. Be prepared though, this is not about making money for yourself, but about saving the rhinos and that is why the R15 from Rhino Tears is the largest portion of the brands cost structure.
*Stay tuned for my magazine article, which will cover the work that Rhino Tears is doing, alongside SANParks and SANParks Honorary Rangers, in the fight against rhino poaching.
*Did you know? Rhino Tears is a category prize sponsor for our Photographer of the Year competition. By submitting your photos in the last week of entries (hurry hurry!), you could stand a chance to win a case of Rhino Tears wine!