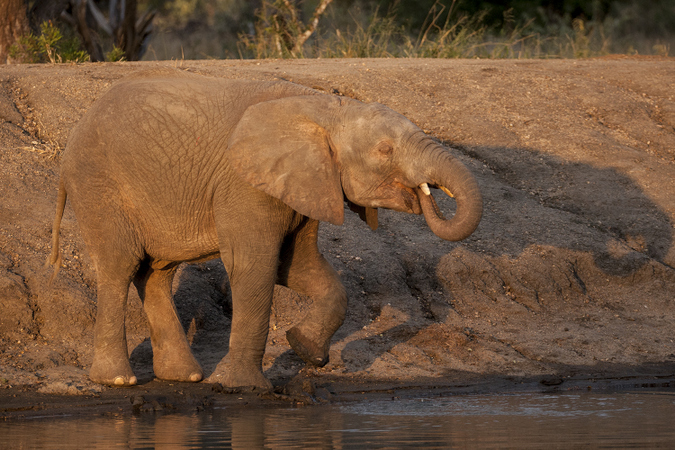 Written and photographs by Greg McCall-Peat, from Umlani Bushcamp
Roughly two years ago we published a blog about a tiny elephant calf that was born on our reserve. But there was something different about this little elephant… his colouration. Instead of being the normal grey colour that elephants are, he was pink, with blue eyes and white hairs on his tail and ears. He was what we would call a leucistic elephant (leucism is where there is a partial or total loss of pigmentation in the animal's skin, fur or feathers).
It can be a challenge when exposed to the natural elements of nature such as sun when you have sensitive skin and pale blue eyes, but from what we saw, the rest of the herd seemed sympathetic towards the calf and would often stand over it as they fed to protect him from the harsh sun.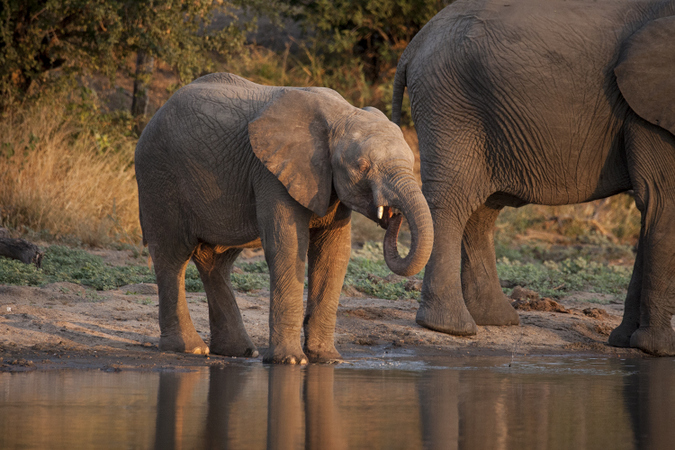 Fast forward to 2019, whilst sitting in the middle of a large elephant herd as they fed around our vehicle, we got a surprise when from behind a thicket emerged the pink elephant calf. Be it a bit larger than the last time we saw him and the tips of his tusks now sprouting out on either side of his trunk. The pink elephant seems to be doing just fine and looking healthy.
We stayed with the herd as they moved to a nearby waterhole where they quenched their thirst and this allowed us to take a few photos of their very special herd member.
Under the protection of the herd the little pink elephant seems to have beaten the odds and moved into the next phase of his life, and looks set to stun onlookers for many many years to come as one of the rarest animals to see while out on safari. Who says being different is a bad thing?