Cecil the Lion. His name has been on many lips over the past year as news of his death at the hands of the American dentist, Walter Palmer, spread far and wide. Fast forward over a year and on the 10th of August, my birthday no less, I had a drink in the name of this iconic lion as I celebrated not only my special day but also World Lion Day with a wine made in his name.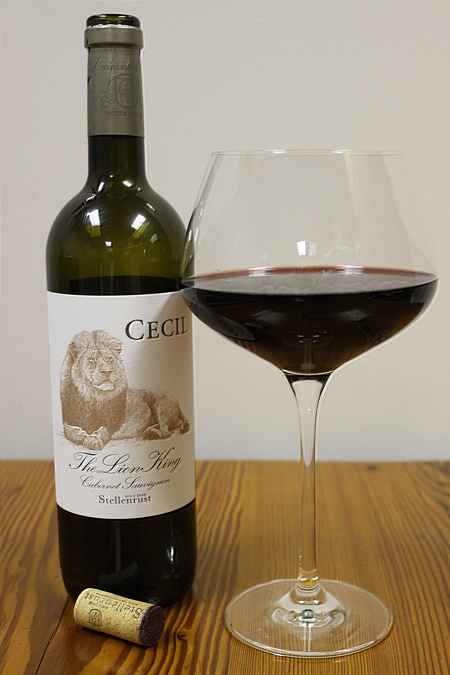 Africa is the home of these magnificent animals, but there are some serious threats to lions in Africa, such as loss of habitat, poaching, disease and trophy hunting. Over the past two decades, the African lion population is thought to have decreased by 43%, with approximately 20,000 remaining. Lions now occupy only about 8% of their historical range and are reported to have already vanished from 12 African countries, with possible recent disappearance in another four countries.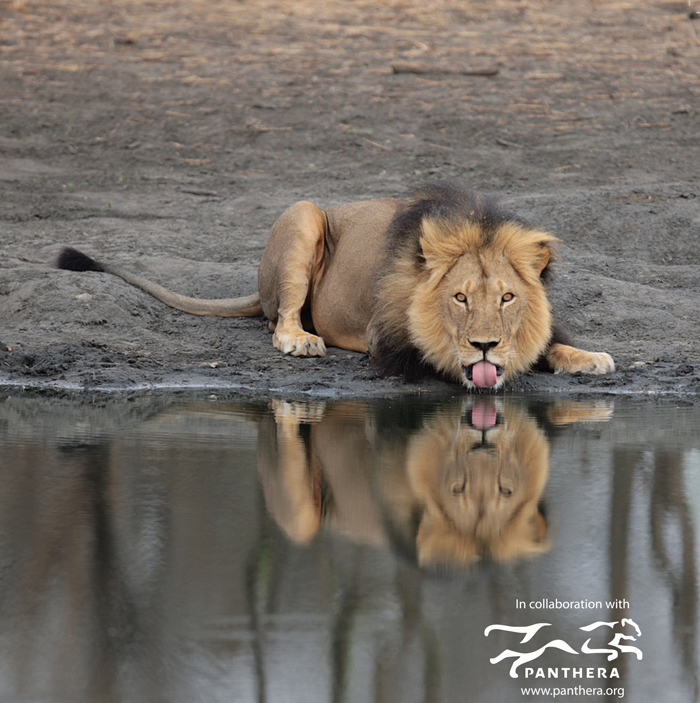 That is why the SATIB Conservation Trust (SCT) decided to forge an alliance with specialist cat NGO, Panthera. Spurred on by the legacy of Cecil, and a mutual interest in addressing challenges to lions in the Hwange region of Zimbabwe, Panthera and SCT collaborate on projects aimed at mitigating the illegal and unnecessary killing of lions.
Introducing Stellenrust's 
Cecil Cabernet Sauvignon 2010
This unique wine has been launched to ensure the legacy of one magnificent lion. Funds raised will be used in conservation efforts for wild African lions across Southern Africa. This special "Cecil the Lion" wine promotion, aims to generate much needed funding for lion conservation in Southern Africa, the beneficiaries of this promotion being Panthera and Lion Management Forum of South Africa (LIMF).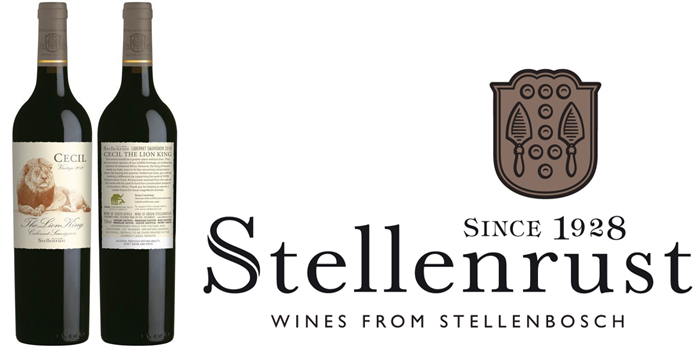 The wine hails from Stellenrust Wine Estate with 3,000 bottles of premier vintage cabernet sauvignon available for purchase. The tribute to Cecil is one of very few Cabernet Sauvignon's still made of grapes harvested from bush vine and honours the majestic king of the lions from the heart of the king of the grapes, Cabernet Sauvignon, in Stellenbosh. Grapes for this wine were harvested from extremely old bushvine. The wine features tastings notes of blackcurrent, berry and black cherry with an undertone of mint and mocha, well rounded with elegant tannins.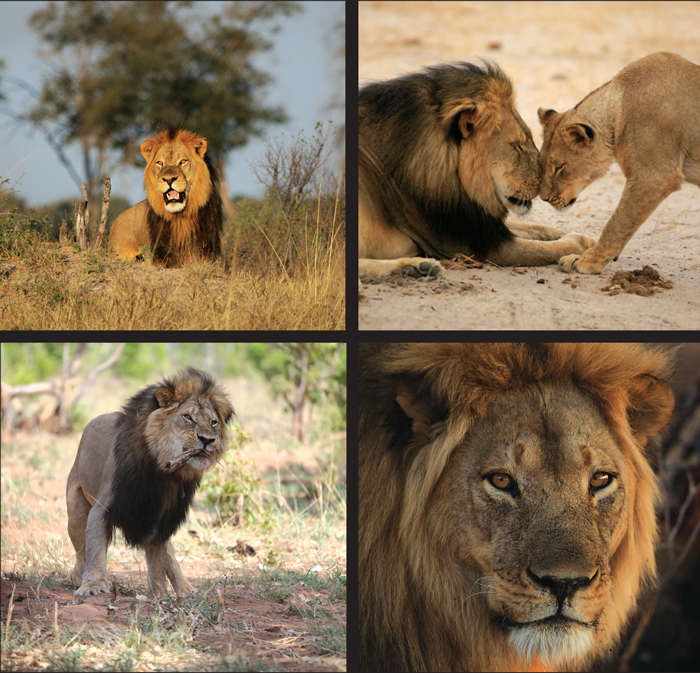 To order and by doing so, make a donation to support efforts in lion conservation, contact Brian Courtenay – Chairman of SCT, by email: elephant@satib.co.za. For South African residents the wine is available at a donation cost of R1,500.00 per case, plus transport costs. Worldwide distribution donations are available at U$120.00 per case plus all taxes/duties (where applicable) and courier costs. A case of Cecil Cabernet Sauvignon consists of 6 bottles (750ml each). This offer is limited, while stocks last! All local donations are tax deductible, and a section 18A invoice will be provided to the donor.
Help conserve these magnificent animals by raising a glass or two to Africa's finest – Cecil the Lion.