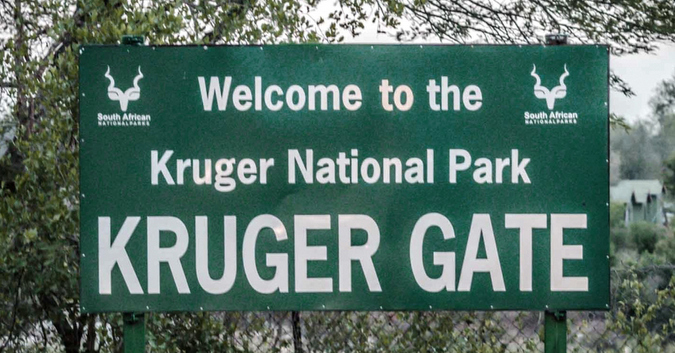 Two private game reserves in the Greater Kruger National Park have responded to recommendations from Parliament that the agreement between Kruger and neighbouring private reserves be revised with regard to the hunting of Kruger wildlife. The responses from Timbavati and Umbabat appear below.
Statement released by Timbavati Private Nature Reserve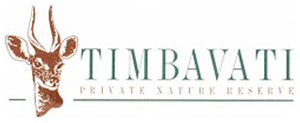 The Timbavati Private Nature Reserve (TPNR) welcomes the recent deliberations and outcomes of Parliament's Portfolio Committee on Environmental Affairs. This follows a recent Colloquium on Captive Lion Breeding, hunting in the Greater Kruger National Park and the implementation of TOPS (Threatened or Protected Species) regulations.
On 12 September 2018, the Portfolio Committee released a statement requesting three important things. Firstly, the Mpumalanga Tourism & Parks Agency (MTPA) was urged to implement TOPS regulations that do not allow the practice of baiting species like lion and leopard. Secondly, the need for a revision to the 1996 agreement between Kruger National Park (KNP) and neighbouring private reserves was highlighted. Thirdly, the committee called for an interrogation and review of the current hunting protocol in the open system.
Whilst the TPNR already conducts all hunting activities in line with TOPS regulations, we further commit to immediate checking of all of our activities to ensure correct implementation of the TOPS regulations in our reserve. Even though it might take time for conservation authorities to absorb TOPS guidelines into their legal frameworks, as private reserves we should be pro-active in the implementation of ethical hunting rules, and we urge our partners in the open system of Greater Kruger National Park to do the same. It is our collective responsibility and we agree with the Committee's sense of urgency. As early as next week, managers from the APNR (Associated Private Nature Reserves) are meeting to discuss the hunting protocol to ensure it is aligned with TOPS regulations.
We remind our fellow South Africans that private nature reserves do not receive government subsidies and we rely entirely on our own revenue for managing over fifty thousand hectares of wilderness open to KNP. As a result of rhino poaching, our reserve management costs have increased by a staggering 850% in the last five years, and hunting – together with other forms of tourism – remains an important source of income.
For the last few years, Timbavati and other private reserves adjacent to KNP have been deeply involved in developing and negotiating a ground-breaking new Cooperative Agreement which will regulate the relationship between neighbours in the open system that is the Greater Kruger National Park. The agreement revises and regulates ethical trophy hunting, but also lays down common norms and standards for wildlife security, water and biodiversity management, responsible tourism and ensuring that local communities share the benefits that protected areas generate. These rules will apply to the whole Greater Kruger open system, including all private reserves that form a part of it. TPNR is a proud citizen of the Greater Kruger and the vast Greater Limpopo Transfrontier Conservation Area (GLTFA) and we look forward to working with KNP to be a fully compliant and positively contributing signatory of the Cooperative Agreement. This is a great leap forward from the original agreement signed in 1996.
We also welcome the call for a review of the hunting protocol within the open system. This document is already subject to regular updates and it is our commitment to continue to contribute to the further development of the protocol, in conjunction with all stakeholders, in order to ensure that hunting within the open system is practiced with meticulous ethics and is open to scrutiny and oversight.
The TPNR works hard with landowners, reserves and authorities within the open system, to continuously improve governance within the Greater Kruger. Nonetheless, this complex landscape of multiple stakeholders remains a fragile system, and its success is very much based on a spirit of co-operation and co-creation. We experience the many social, political and economic pressures that could lead to its fragmentation. We have heard much in the media about "fences going back up" and the purported "grumpiness" that exist between private reserves and conservation entities. We distance ourselves from these divisive "Low Road" conversations. The success of the Greater Kruger depends heavily on the goodwill of all of its stakeholders, including the goodwill of those who live on, own and manage private land within the Greater Kruger – private individuals and also local communities. Timbavati remains committed to "High Road" thinking so that we can collectively imagine an even larger, thriving wilderness landscape in partnership with local people who share this unique landscape with us.
TPNR participated in the recent Parliamentary Colloquium in Cape Town and once again we fully support the findings and recommendations of the committee.
Statement released by Umbabat Private Nature Reserve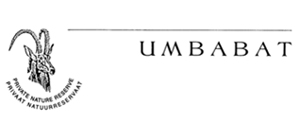 Parliament's Portfolio Committee on Environmental Affairs released a statement on 12 September 2018, highlighting shortfalls in the current management of protected areas around Kruger National Park. It also commented on the relationship between private reserves and Kruger National Park.  The UPNR is an 18,000Ha reserve within the APNR and open to the KNP. The UPNR falls within Mpumalanga Province and therefore complies with Mpumalanga Tourism and Parks Agency (MTPA) regulations.
Currently, certain Provinces have not adopted the Threatened or Protected Species (TOPS) regulations. However, the UPNR Management will engage with relevant authorities to consider how to comply, with TOPS henceforth.
The Greater Kruger hunting protocol, is reviewed continuously. This protocol is governed by current legislation, including the NEM:PA Act. The UPNR Management remains committed to compliance with the latest protocol revision.
Furthermore, the statement advises a revision of co-operative agreements between the Kruger National Park and the Associated Private Nature Reserves (APNR). This process has commenced. An extensive consultative process has ensued, to ensure that it aligns with the Greater Limpopo Trans-frontier Conservation Area (GLTFCA) vision, objectives and outcomes.  The UPNR has been a part of this engagement and looks forward to the conclusion of the revised agreement.
The UPNR Management remains committed to a sound co-operative relationship with neighbours, stating, "Our focus is on what is best for the biodiversity of our region, with guidance and alignment with our partners namely: The Kruger National Park, MTPA, GLTFCA and other APNR reserves. The UPNR Management plan will dovetail into the Management plan of the KNP and neighbouring reserves."
Lenny Willson, Chairman of the UPNR added, "through this robust engagement, reserves, such as ours, will be able to strengthen their governance structures, based on science and experience. The dream of a 6-million-hectare open area system, a partnership relationship between State and Private, one country and another, should be the hope, focus and aspiration of all citizens of ours and all nations, not only the reserves".
The current UPNR Management will therefore continue to support processes that will improve biodiversity management of protected areas and will work closely with Greater Kruger role players. These processes need to account for all management dimensions, including the significant costs involved in protecting species like rhino and securing its area. The UPNR Management believe we all have a collective responsibility towards the open system, it's members and its partners.