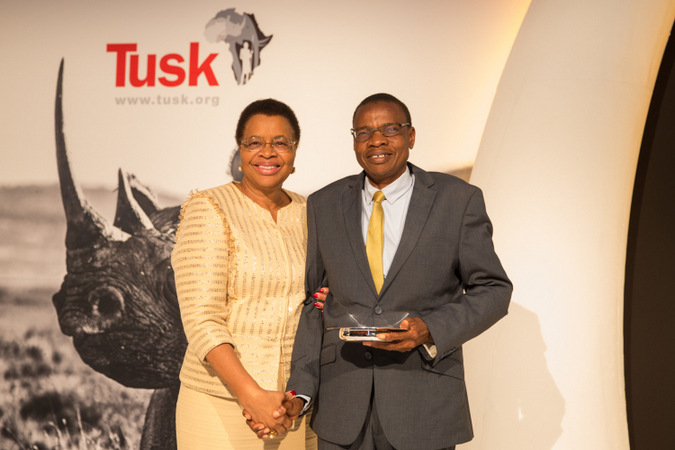 Last night saw a large crowd of conservationists gather in Cape Town for the Tusk Conservation Awards to pay tribute to a few of Africa's true heroes – the men and women who continue to dedicate their lives to conservation at ground level.
Paying tribute tonight to their extraordinary achievements and "unrelenting dedication and commitment", Prince William (Tusk Trust's Royal Patron) addressed the gathering via video.
The prince said: "I worry a great deal that our generation is not meeting our moral obligation to leave this planet in better shape than we inherited it.  Our children and grandchildren will not thank us if we fail in our duty to reverse the decline in so many species."
The Prince William Award
During the evening, Archbishop Desmond Tutu presented The Prince William Award for Conservation in Africa to Rian Labuschagne. Sponsored by Investec Asset Management, this award goes to a man who has dedicated his life to the preservation of some of the world's most endangered species and important wildlife reserves. Tusk CEO, Charlie Mayhew said, "Thanks to Rian, Chad has witnessed one of conservations' great success stories unfold with the revival of Zakouma National Park and its decimated elephant population".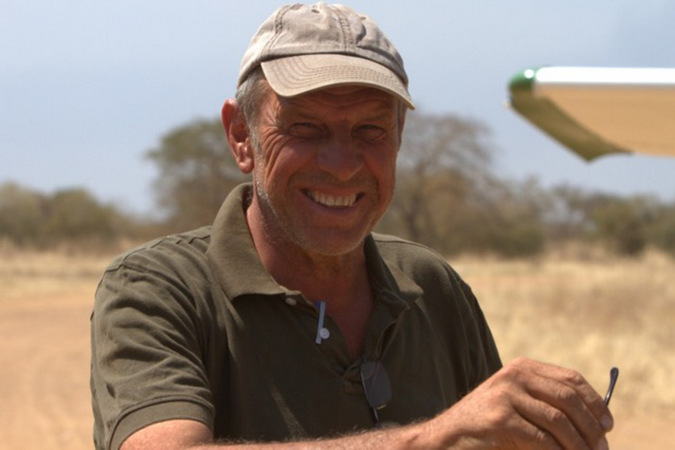 Tusk Award for Conservation in Africa
The Land Rover sponsored Tusk Award for Conservation in Africa was presented to Brighton Kumchedwa (top picture) by Nelson Mandela's widow and former first lady, Mrs Graça Machel. The award recognises his ground-breaking work in Malawi, one of southern Africa's major illegal wildlife trade routes.
Tusk Wildlife Ranger Award 
Particularly close to Prince William's heart, the Tusk Wildlife Ranger Award for bravery and dedication was jointly awarded to two men who lead teams that risk their lives on poaching front lines. Former South African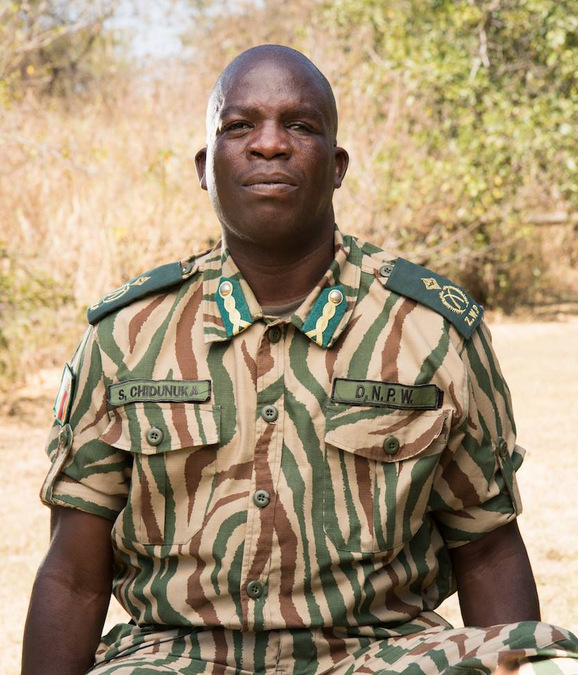 President FW de Klerk presented the award to Solomon Chidunuka, under whose leadership the Lower Zambezi area in Zambia saw the lowest poaching levels on record, and to Lucky Ndlovu from Kruger National Park, South Africa, whose field ranger K9 team caused rhino poaching growth to drop 70% pa to zero growth by end of 2015, and a further 20% reduction in 2016.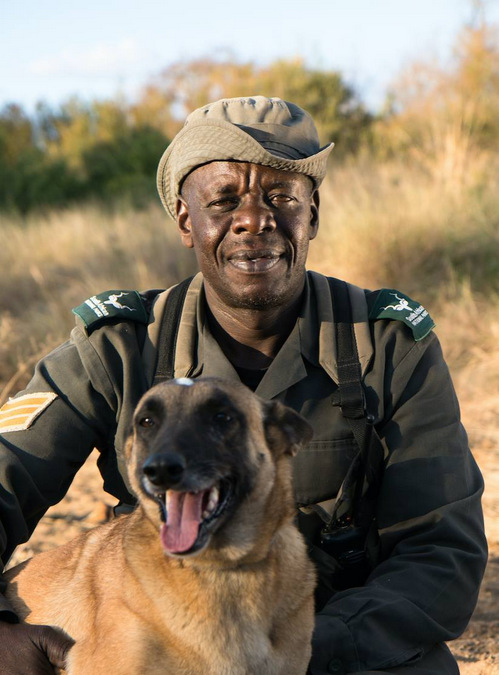 Richard Gouverneur, MD of Jaguar Land Rover South Africa, co-sponsors of the awards, said: "It is truly inspiring to see how each individual has contributed to the conservation needs in their local community and I hope the awards continue to recognise their efforts, and enable them to build a sustainable future for the African continent and its wildlife."
Hendrik du Toit, CEO of Investec Asset Management, the headline partner of the Tusk Awards, added "We congratulate each and every nominee for their outstanding achievements. Only by celebrating the successful efforts of these individuals will we inspire many more to join the struggle for the very survival of our planet as we know it".