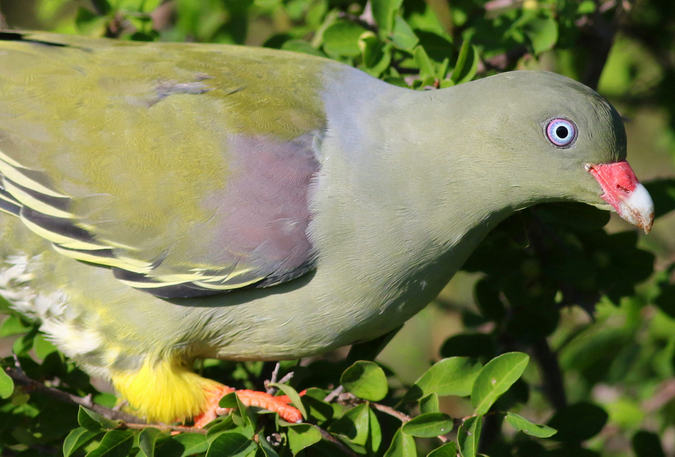 The Manyoni Private Game Reserve in KwaZulu-Natal is a twitcher's paradise. 'Manyoni'  means 'place of birds' in isiZulu, which is a fitting description for this reserve which has over 400 recorded bird species. One of which is the African green pigeon.
The African green pigeon is so vibrantly coloured that you'd be forgiven for mistaking these birds for parrots. So much so that in Afrikaans, they are called 'papegaai duif' meaning 'parrot dove'. They're so pretty in fact, that they recently stole the show from a feeding frenzy of white-backed vultures in Manyoni.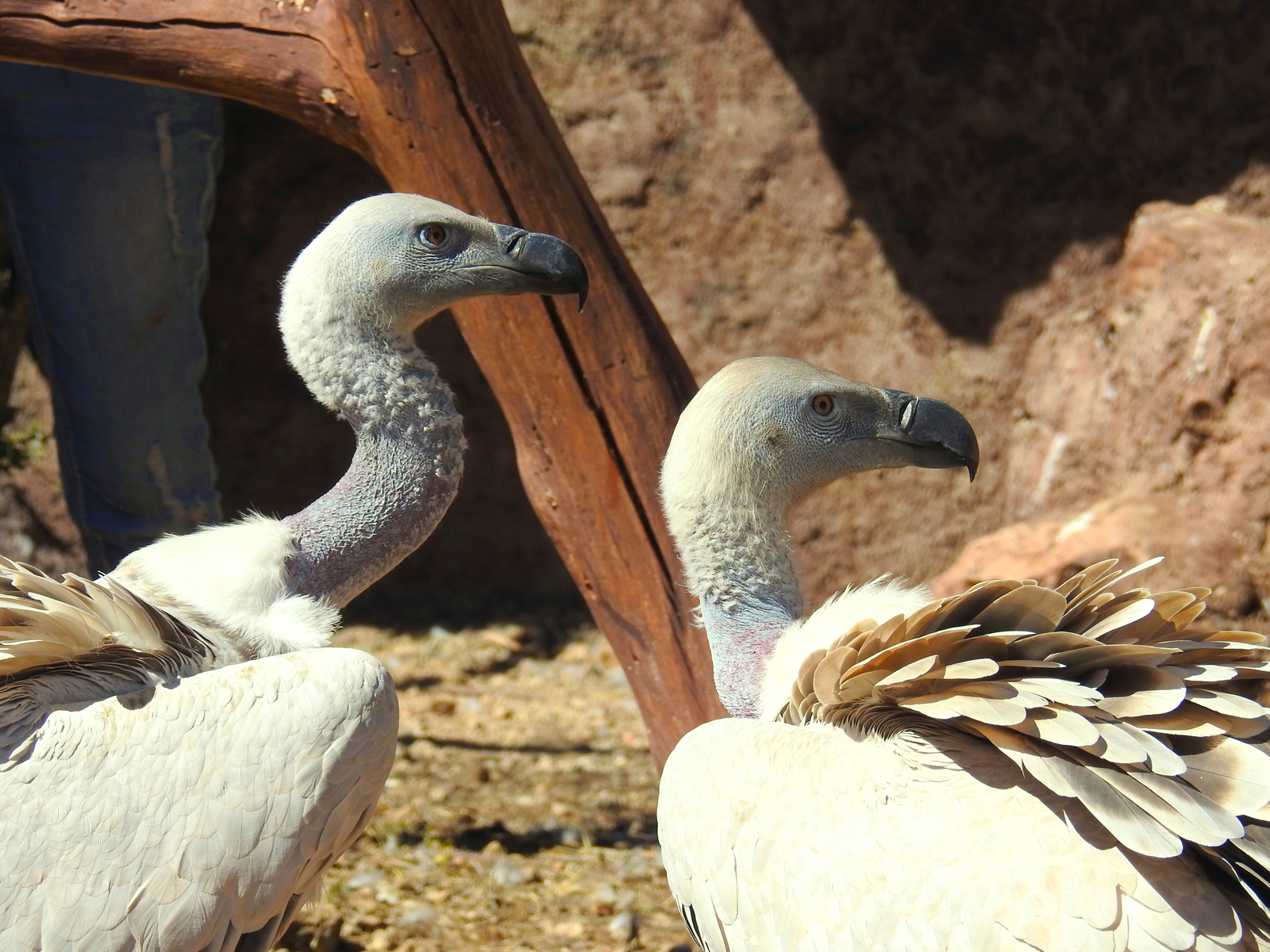 Guests at Rhino River Lodge were enjoying watching a wake of vultures on a giraffe carcass, when two gorgeous little green pigeons landed on the ground just metres away.
Cameras swivelled as guest's ooh'd and aah'd over them. While they're a fairly common bird in this area, many people have never even heard of the African green pigeon, let alone seen one in person.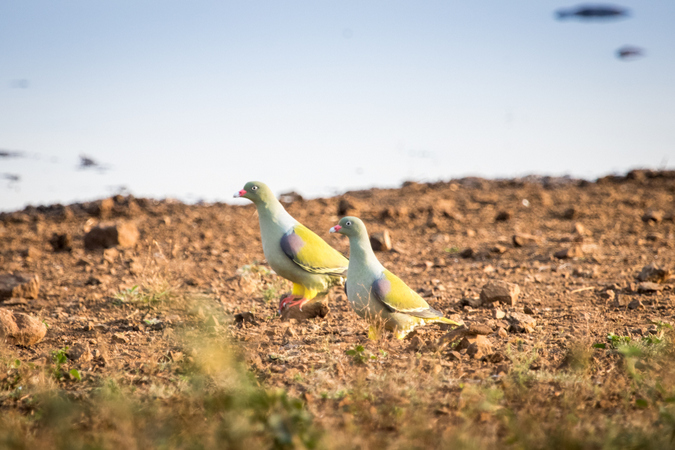 Five facts about the African green pigeon
1. The upperparts of African green pigeons are greyish-green to yellowish-green, and their thighs are yellow with lilac patches on the top of the wing. Their bills are red at the base with a white tip and their feet are also red.
This colouration provides the perfect camouflage for them whilst foraging in the canopies.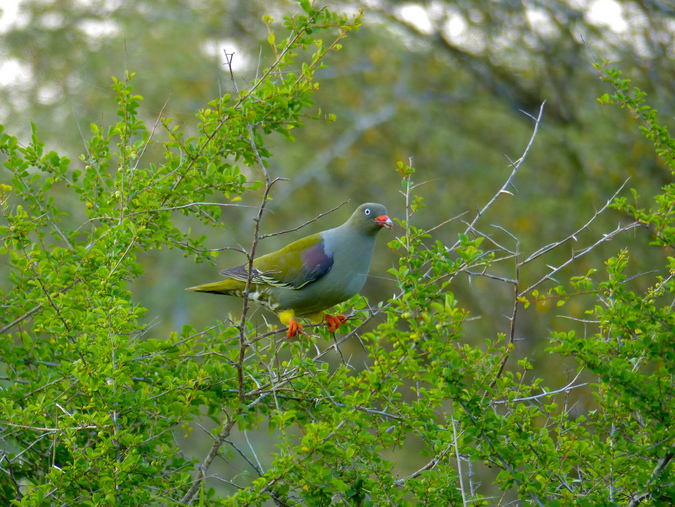 2. African green pigeons are fruit eaters and their diet consists mainly of figs.
These acrobatic pigeons also frequently hang upside down as a way to get close to juicy, ripe fruit, which is another reason why these pigeons resemble parrots.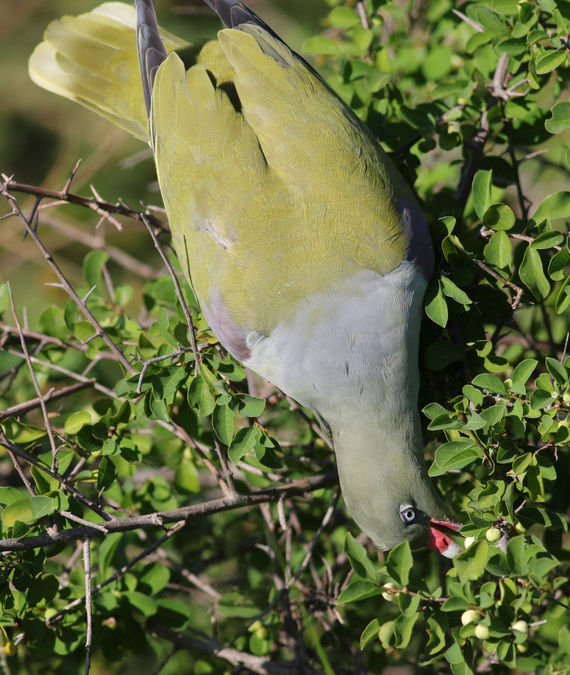 3. They inhabit riparian forest, woodland and savanna, and can be found in sub-Saharan Africa ranging from Senegal to Ethiopia and eastern South Africa. The best places to look for these birds are in the branches or at the base of sycamore fig trees.
4. African green pigeons are considered to be 'good parents' as the nest is incubated at all times and they never leave the chicks alone. They lay up to two eggs which hatch after about 13 days.
5. When not breeding, African green pigeons gather in small but gregarious flocks known as a 'passel of pigeons'. Their distinctive calls consist of soft clicks followed by high-pitched whistles and concluded with low, frog-like croaks.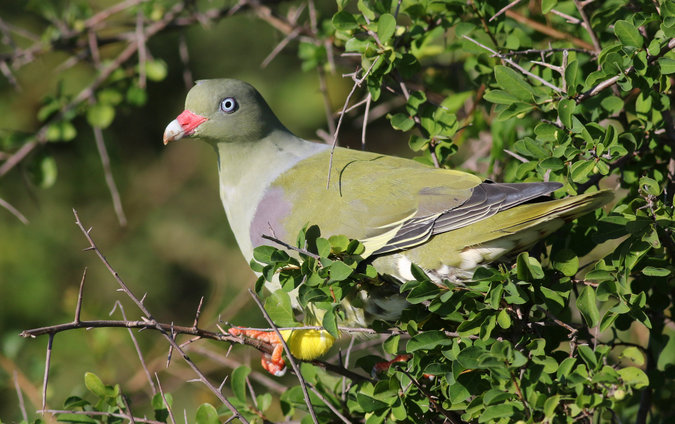 For the chance to witness these pigeons, and many other species of birds, visit Rhino River Lodge in the Manyoni Private Game Reserve.