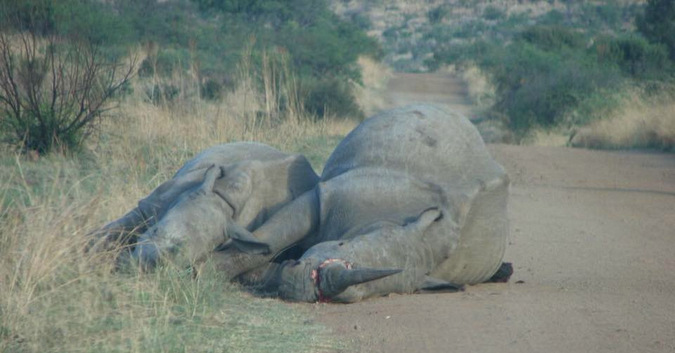 Sourced from third-party site: Mirror, written by Dave Burke

WARNING: Distressing images
Heartbreaking pictures show a heavily-pregnant rhino and her calf who were killed by poachers for their horns. The graphic images were shared by devastated bosses at Pilanesberg National Park and Wildlife Trust in South Africa.
The killers were trying to remove the horns when they heard people approaching and fled, workers have revealed.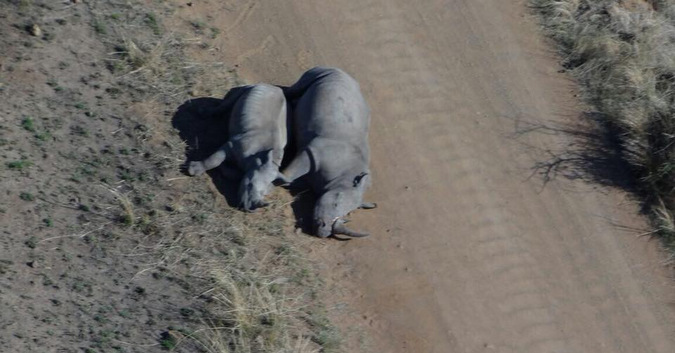 Tragically the mother's unborn calf also died.
Pictures taken from the scene show the hunters were trying to cut off the mother's horn when they were interrupted.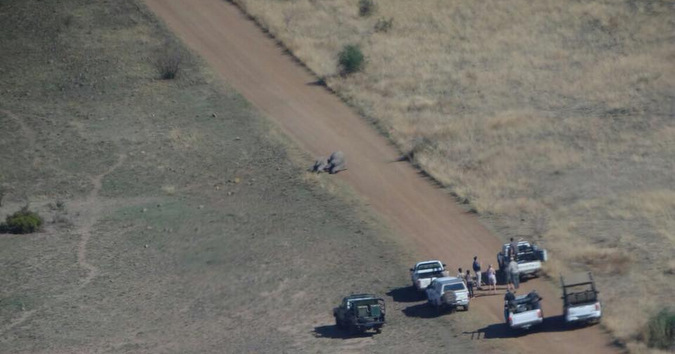 By the time park officials arrived, it was too late to save the rhinos.
A chilling post on the park's Facebook page read:
"There are no words. ? Mom and calf shot and killed by poachers. Horns are still on as the murderers fled the scene when they heard a game drive approach.
Mom looks very pregnant as well. We are devastated ….???
A reward will be issued for any information leading to an arrest and prosecution of these murderers."