Encompassing lagoons, grasslands, channels and woodlands, the Okavango Delta is undoubtedly one of the world's finest ecological marvels.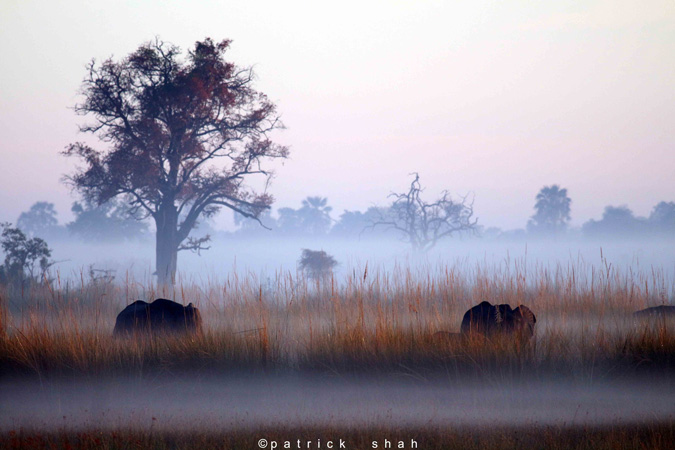 A trip to the delta is bound to yield some incredible animal sightings as the numerous ecosystems of the Okavango Delta allows it to support a wide range of wildlife. The channels and rivers are also home to an abundance of bird species, including the elusive Pel's fishing owl, fish eagles, kingfishers, pygmy geese, jacanas, and many others.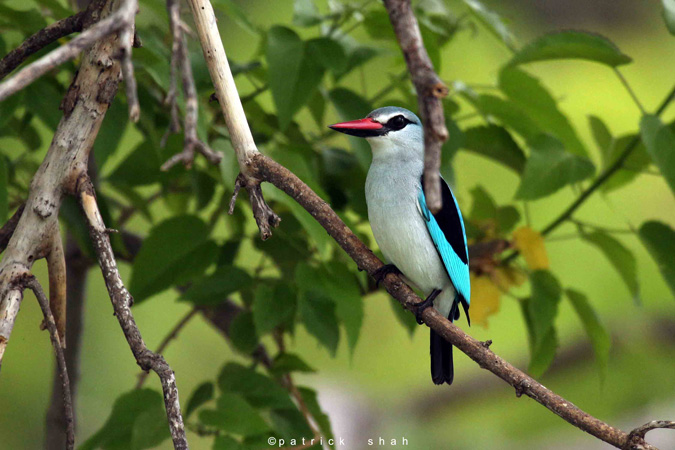 The sheer magnificence of the area is enough to warrant a trip alone, however, there's something special about seeing the wildlife in the Delta. Elephants spraying each other, water-loving lions swimming across channels, and more hippos than one could imagine. There's always something spectacular to be witnessed.
Here are a few of the predators that have adapted to life in the Delta that we at Journeys Discovering Africa like to look out for while on safari in and around the Okavango Delta:
Hyena
"Think like a hippo, act like a hippo!" While hyenas aren't generally found in the water, these ones decided that the best way to beat the heat was with a mud bath. While the precise hyena population in the delta is unknown, it is thought that there are several hundred – and the best places to see these thriving populations are in the Savuti and Linyati regions.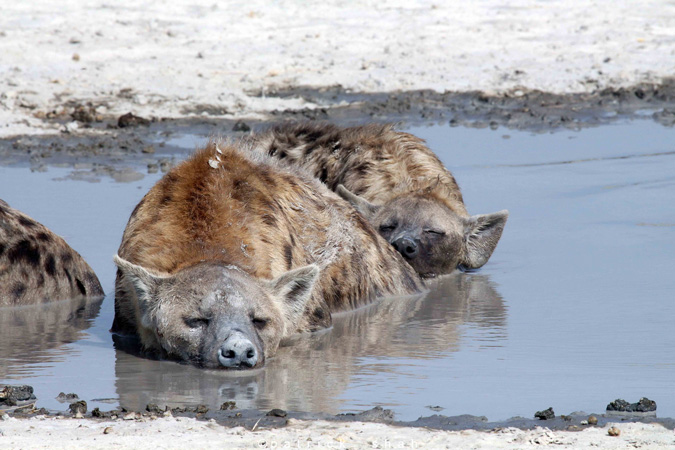 Leopard
A sighting of the elusive leopard is always a very special treat. While it's tempting to explore as deep into the Okavango Delta as possible, you're far more likely to spot a leopard on the fringes. Eastern Moremi is one of the best places for spotting leopards. This is where the Delta begins to turn into shallow lagoons, grassy floodplains and tall forests – ideal territory for leopards. When searching in the trees, always remember to look for that 'tell-tail' sign of a leopard – its tail hanging beneath the branches!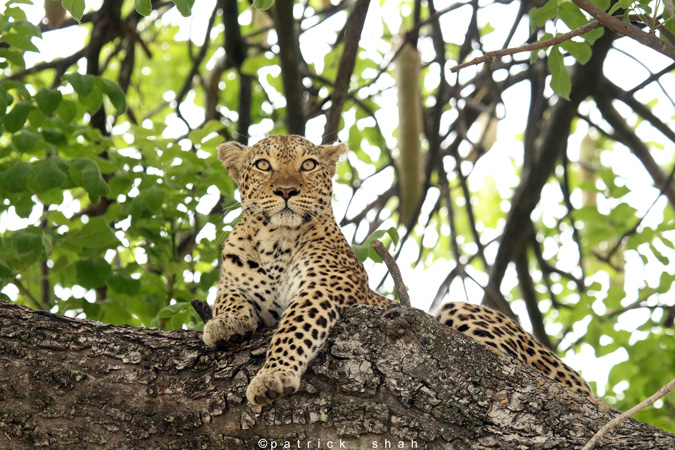 Lion
The lions of the Okavango Delta have adapted extremely well to their wetland habitat. While cats don't usually enjoy water, these lions have learned to stalk their prey in the shallow waters, and even swim when necessary. The lions here are considered to be some of the largest and most powerful in Africa and often hunt larger mammal specials such as buffalo, hippo and even elephant at times.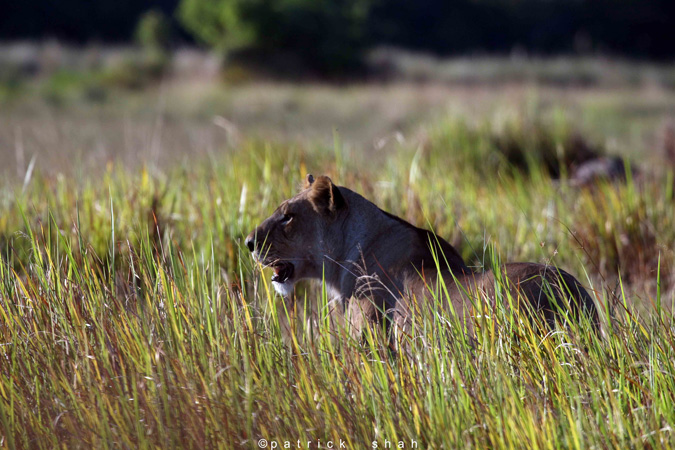 For a chance to see these incredible animals in their natural habitat, get in touch with us and we'll start planning your personalised Botswana safari.