Recently, staff from Kafunta Safaris in Zambia were fortunate enough to witness an incredible encounter right on their doorstep!
Anna van Doorn and Ludovic Wilmart managed to take some excellent photographs of a harmless spotted bush snake (Philothamnus semivariegatus) who had caught quite a large frog and was in the process of devouring it whole.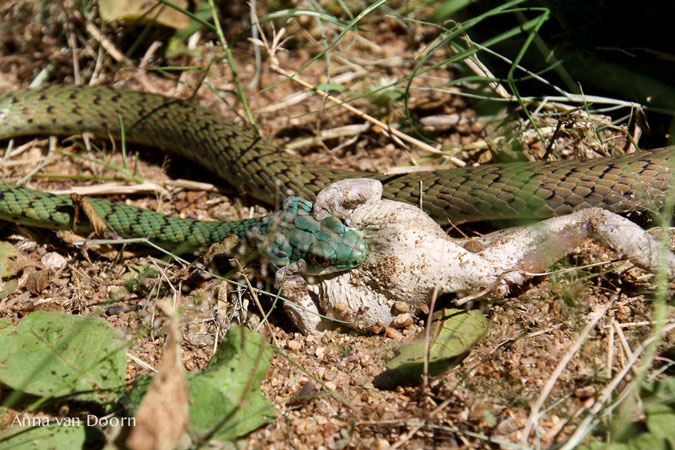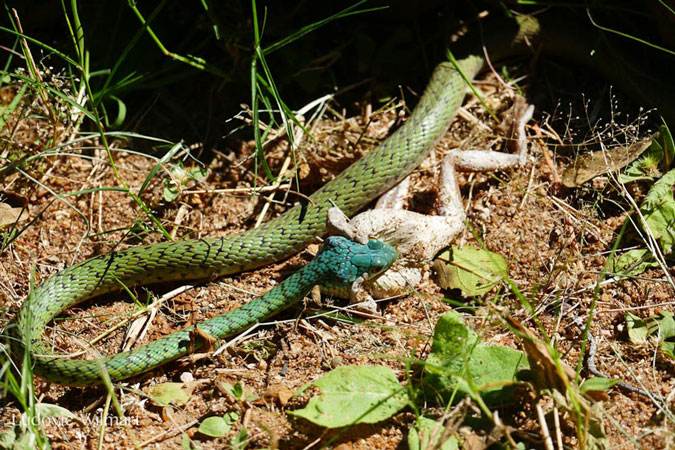 Spotted bush snakes are a commonly occurring, non-venomous snake and their diet consists mainly of lizards, geckos and frogs.
The snake could sense that it was being watched and got a bit frustrated at all the attention, so started to make its way towards a nearby tree.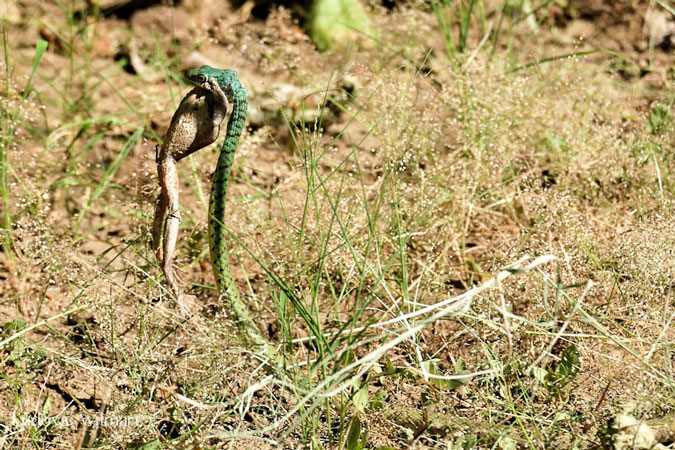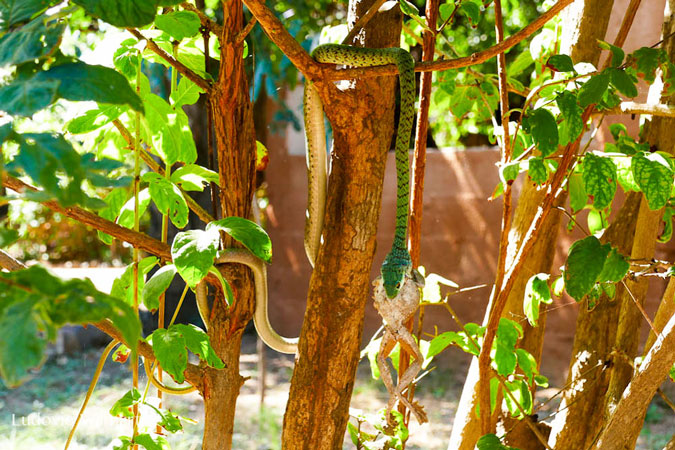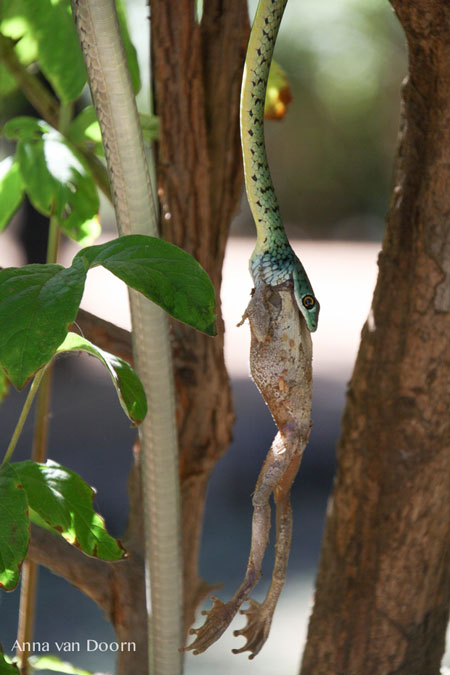 The snake is a very agile climber, and easily carried its prey up into the tree where it proceeded to swallow it whole!
When this snake feels threatened, it will inflate its neck to show off its vivid blue skin between the scales. They can also bite to protect itself when threatened.