Written by Engin Akis
"It was on an early morning safari drive when our guide received a call over the radio. He suddenly got very excited, but we could not understand what he was talking about. The next thing he turned to me and said: 'You'll soon witness an incredible event! It will be a first for me, too!'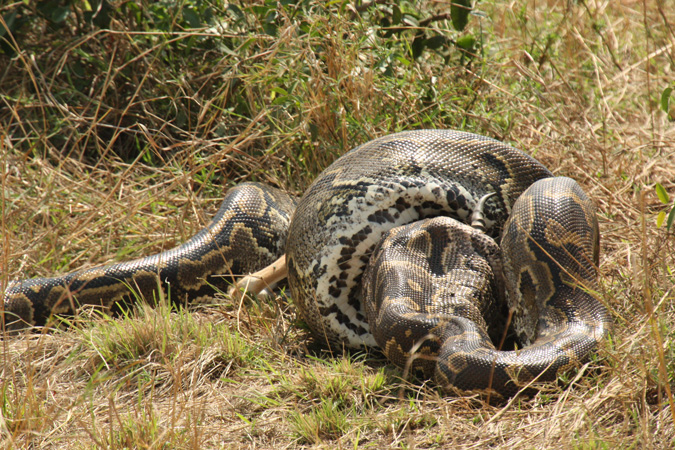 When we arrived at the location of the mysterious event, we saw the incredible scene of an African rock python wrapped tightly around a gazelle. It was amazing to see Africa's largest snake with its prey out in the open for all of us to witness.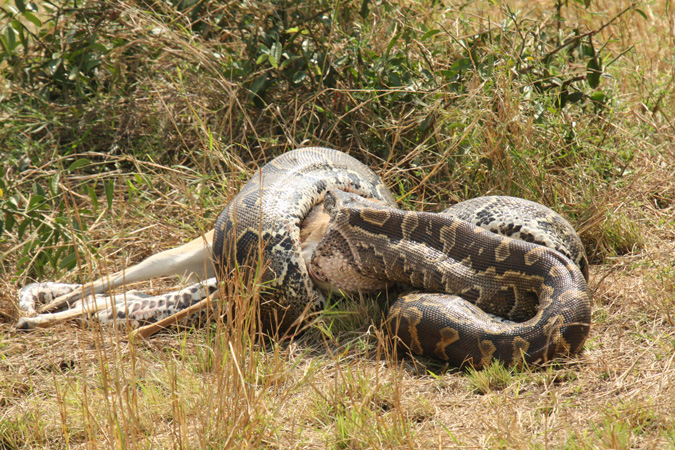 There were around a dozen safari vehicles that had created a semicircle around the python, keeping a safe distance in order not to disturb it. We immediately joined the circle and I started capturing the moment with my camera.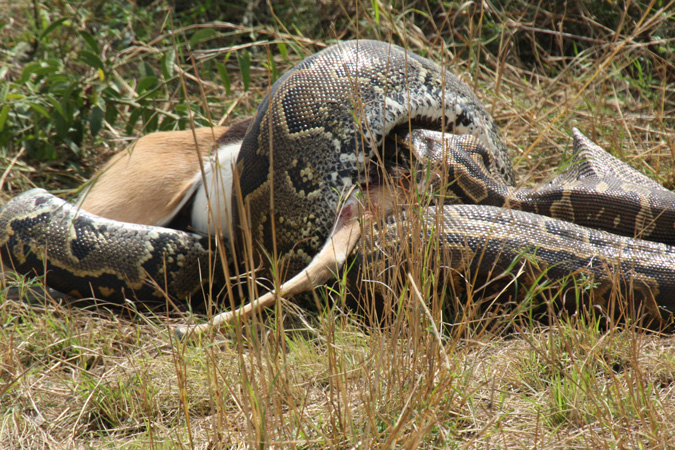 The non-venomous snake had already managed to get the head of the gazelle into its mouth, but still had to get around the horns.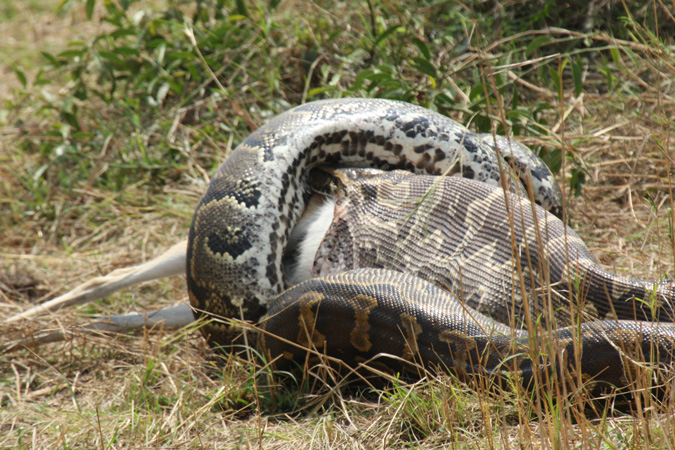 The python, who uses constriction as its way to kill prey, was squeezing and breaking the gazelle's bones, then pulling it into its mouth using its strong muscles and teeth. It was fascinating to watch how it was swallowing the gazelle whole. In one of my shots I was able to capture the moment when one of the gazelle's horn can be seen almost breaking through the python from the inside!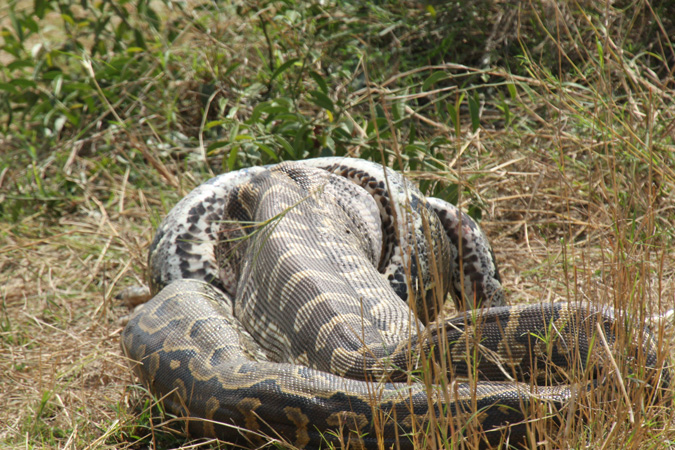 It took almost 40 minutes for the python to completely swallow the gazelle. When it was over, the snake was much thicker – but not like in cartoons – just thicker.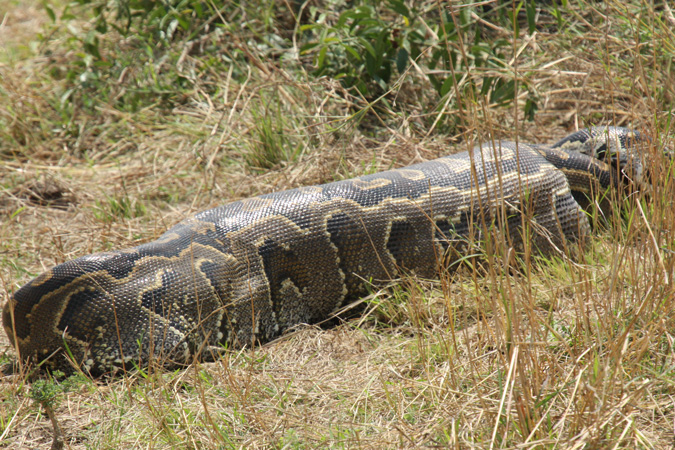 Slowly it started to make its way back into the thick of the bushes, leaving us alone with an unforgettable moment and plenty of amazing shots."