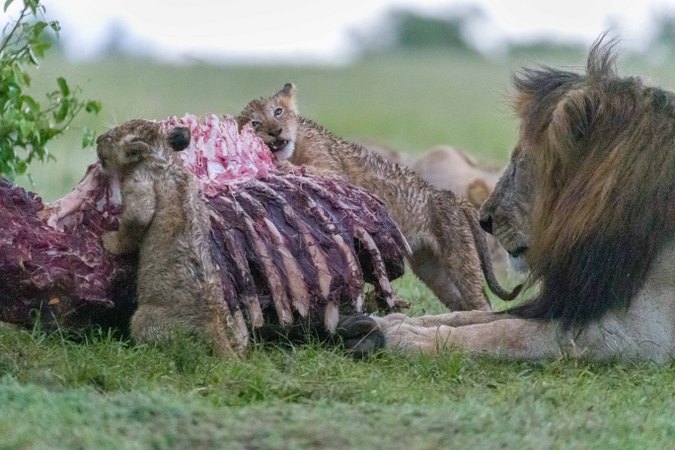 It's almost time for our Photographer of the Year 2019 to close for entries, though that is not stopping our inbox from filling up with hundreds of fantastic photos! We've received thousands of great photos over the past five months and sometimes there are entries that make our judges sit up and ask to know more about the story behind the photos. Recently we received a particular photo series of lion cubs having a great time eating without any disturbance from the rest of their pride, and we immediately got in touch with the photographer, Ruzdi Ekenheim, to ask about this adorable sighting.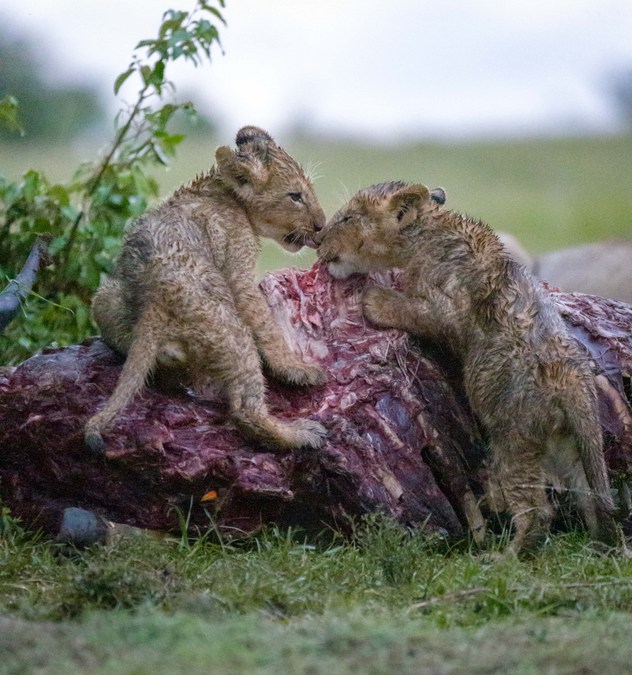 Written, and photographs, by Ruzdi Ekenheim
I was in the Maasai Mara on a photographic safari and we had been following this pride of lions for a while. Judging by their behaviour we understood that something was up… they were clearly on the prowl for food.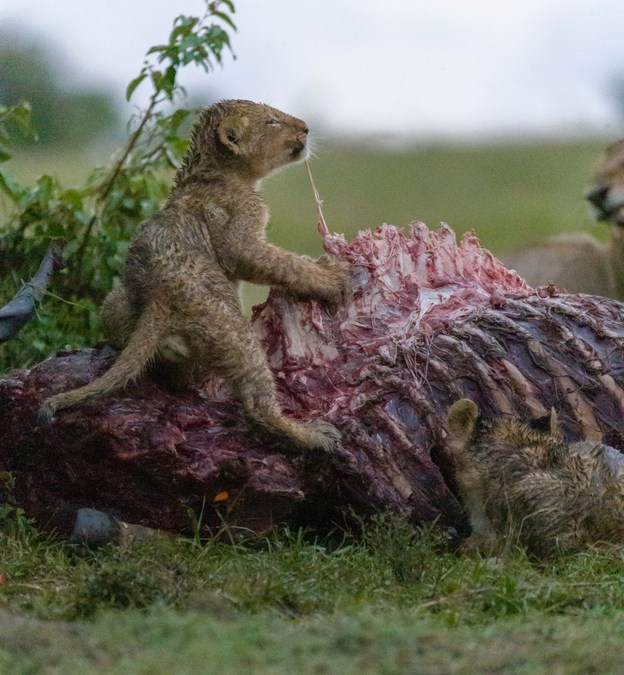 Unfortunately it was starting to get late so we decided to leave the pride and planned to locate them again first thing in the morning.
During the night a massive storm came and made everything incredibly muddy.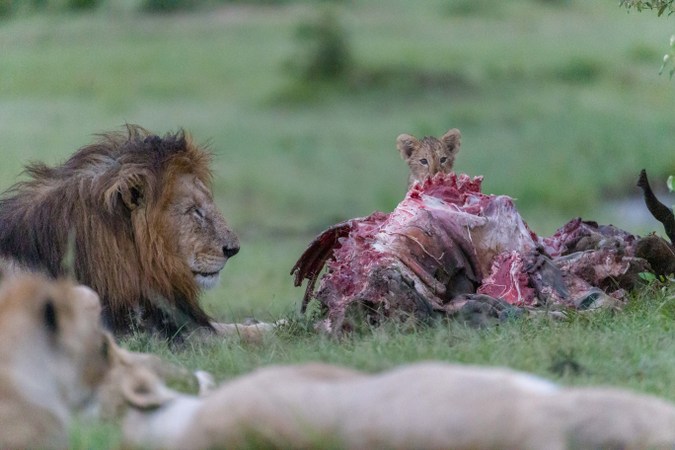 The next morning we set out well before sunrise and very soon we found the same pride, however this time they had a large kudu that they had killed during the night.
When we showed up it was clear that the pride had calmed their first hunger, and now it was just a question of snacking.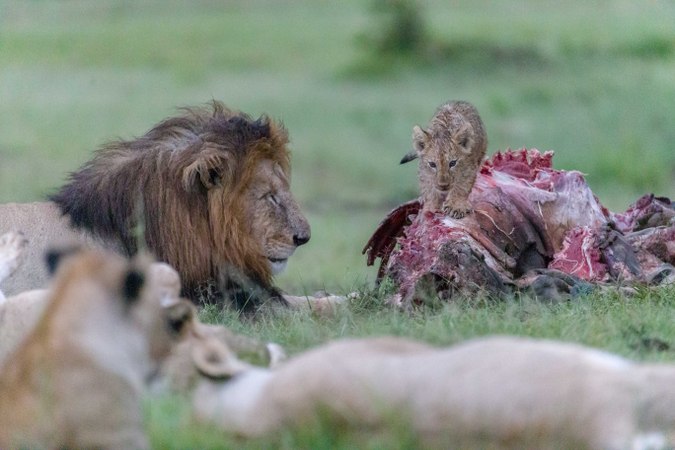 The two muddy cubs were having a field day eating without any other lion disturbing them.
Perhaps this had something to do with the fact that the dominant male seemed to be protecting the cubs and their snacking as he was sitting right by them. That, or the rest of the pride were just too full to move!
It was definitely an adorable sight to be had that morning.