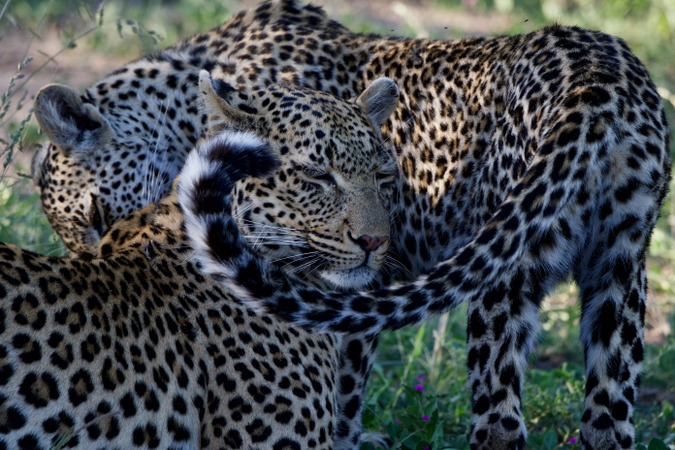 Written, and photographs, by Sean Parker
It was a beautiful crisp summer's morning in Sabi Sands Private Game Reserve and we set off on game drive moments before the sunrise. Our guide suggested we head north and cross the Sand River in the hopes we may find tracks of the Anderson male leopard. Not only did we find tracks of a big male leopard, but also of a female with two cubs.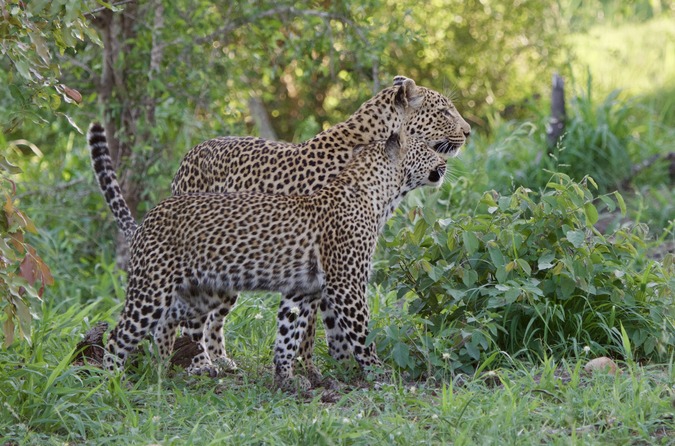 Rich, an experienced Shangaan tracker, managed to track the two cubs sitting tight on a termite mound. He radioed our guide James and we headed to their location in the vehicle.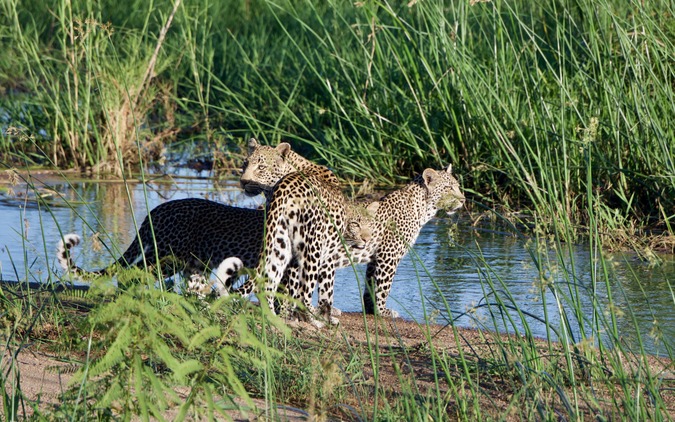 Whilst sitting with the two young female cubs and being delighted with their playful antics, their mom, the Nhlanguleni female, arrived to move them away from an imminently advancing troop of baboons.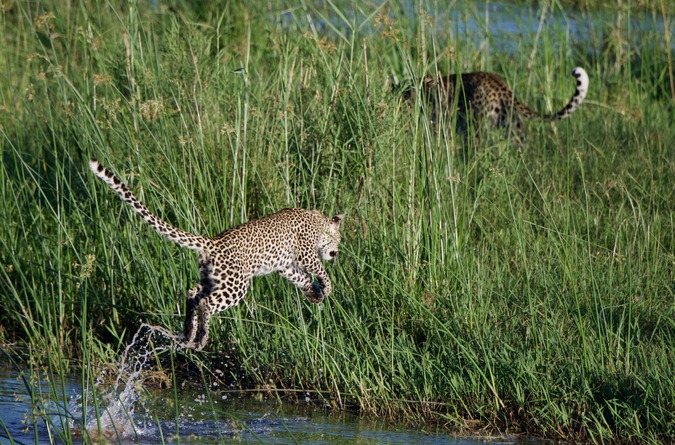 The cubs followed her diligently through the bush, down a two track and onto the banks of the Sand River. Then the magic happened and she led the family across two flowing channels before reaching the southern bank.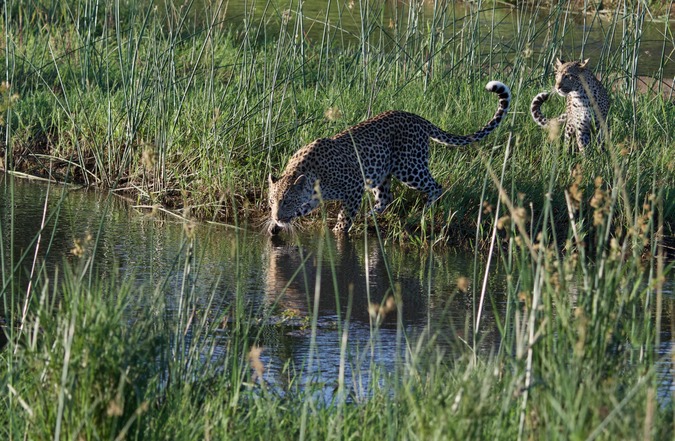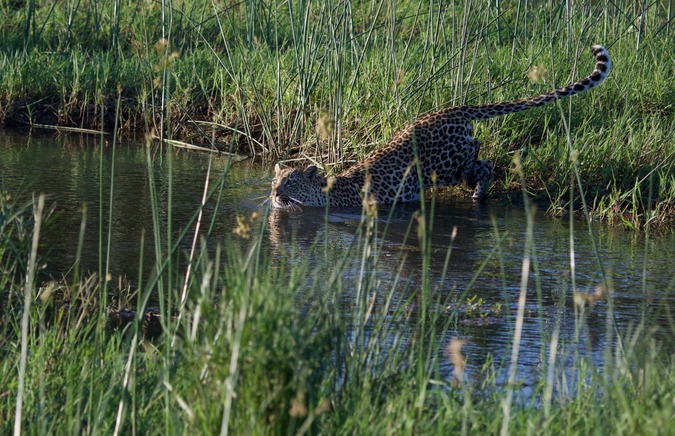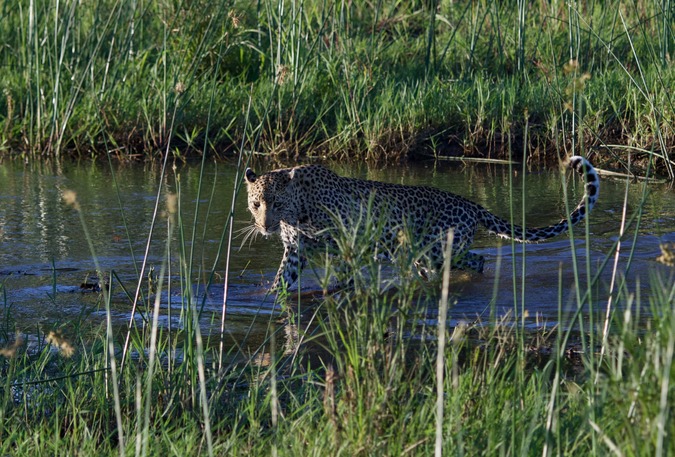 We watched how she carefully tested the water with her paws before leaping across one of the channels and swimming the next. Both cubs mirroring her every movement.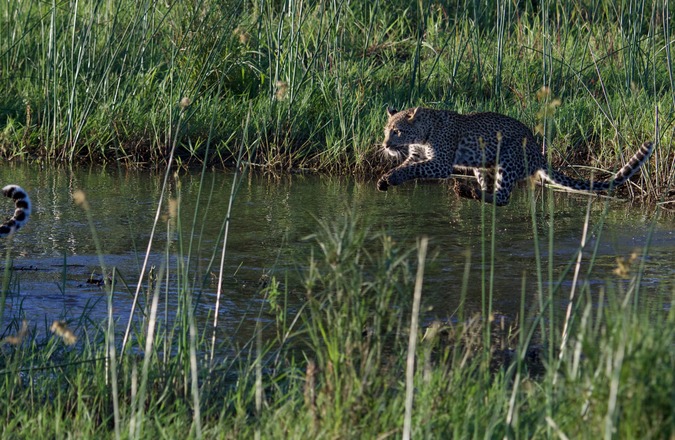 The looks on all of their faces tells me they were probably not enjoying getting wet.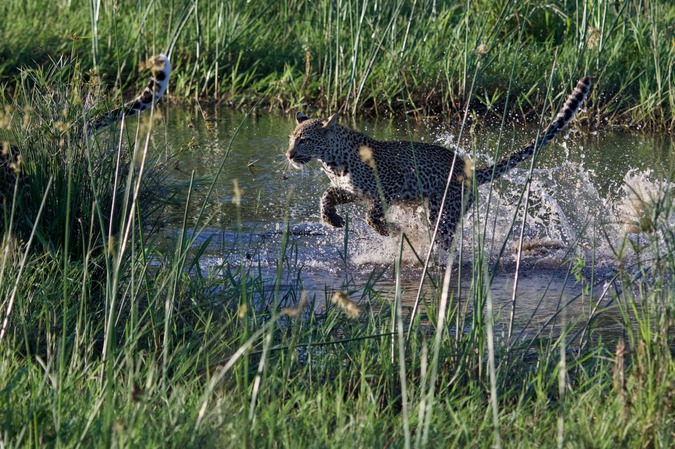 It was fascinating to see how she walked up and down the channel edges and looked for the best place to cross. With crocodiles maintaining a strong presence in the Sand River, a wrong move would have spelt disaster.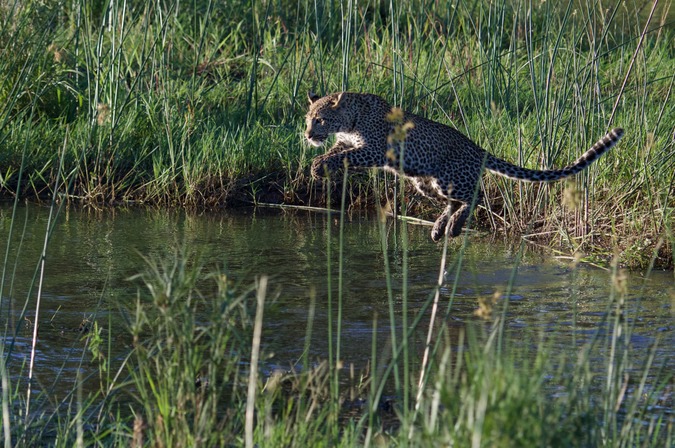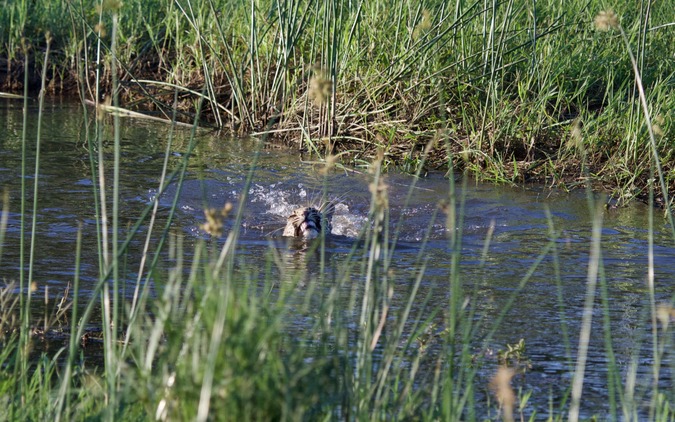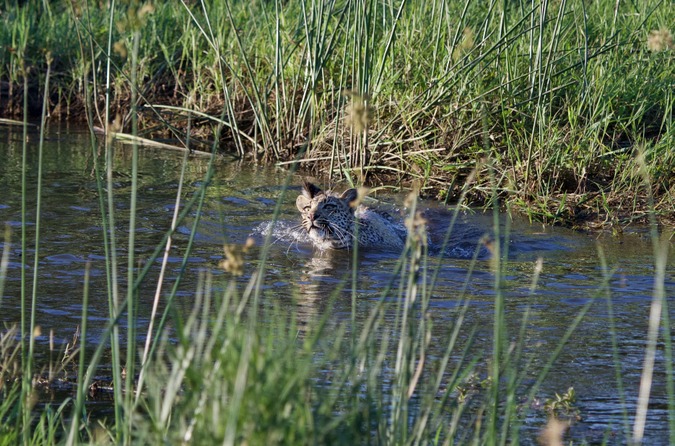 We all watched with great anticipation as the family crossed one by one, letting out quiet cheers as each of the cubs made it back to mom.
Having always yearned for a leopard river crossing, this sighting will forever hold a special place in my heart.