With a day being separated into two halves, a sunrise and a sunset game drive, the light always matters. While driving through a power line during an afternoon game drive, aiming to track a leopard, clouds were gathering in what looked to become a huge storm.
Under a bushy tree, a small pride of lions were resting. It was really hard to spot them, but with most of the game rangers in Madikwe Game Reserve always determined to give their visiting guests a good safari experience, it was a beautiful day.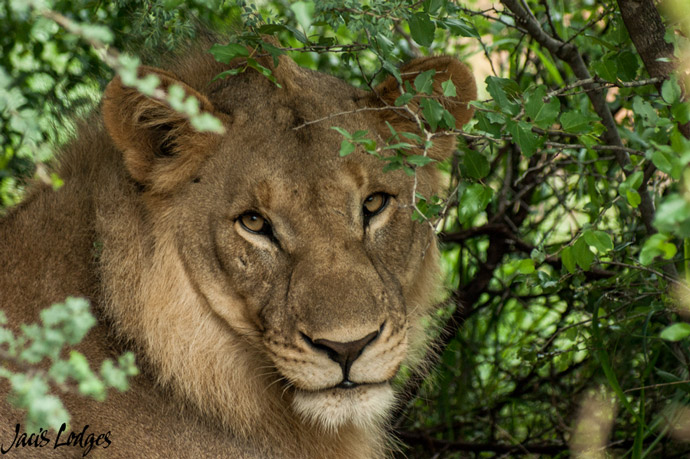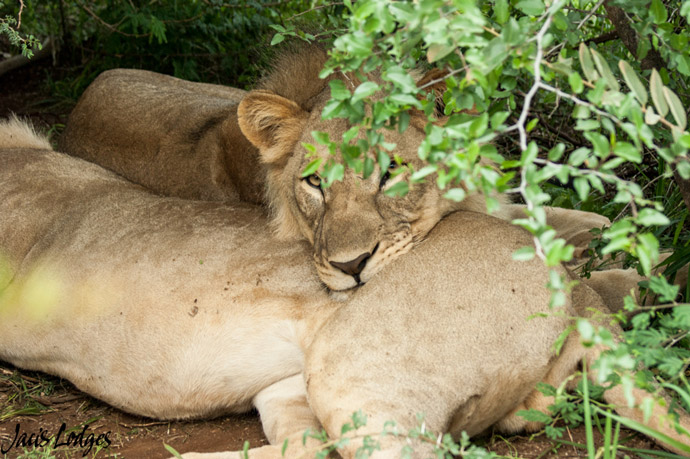 It was very hard to photograph them while they were lying lazily under the shade, but with patience we waited until there was some action at last.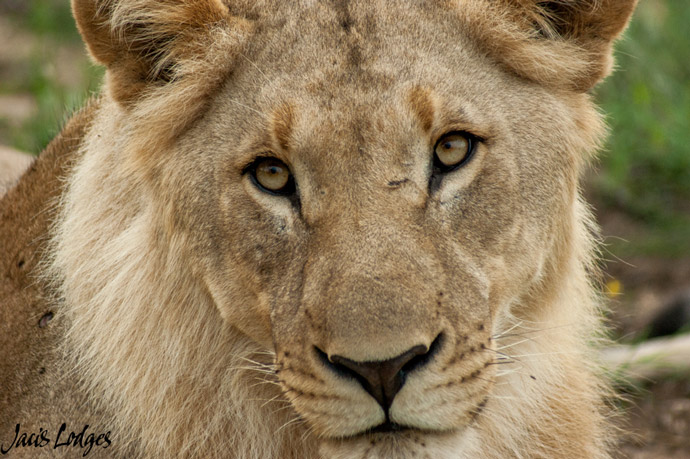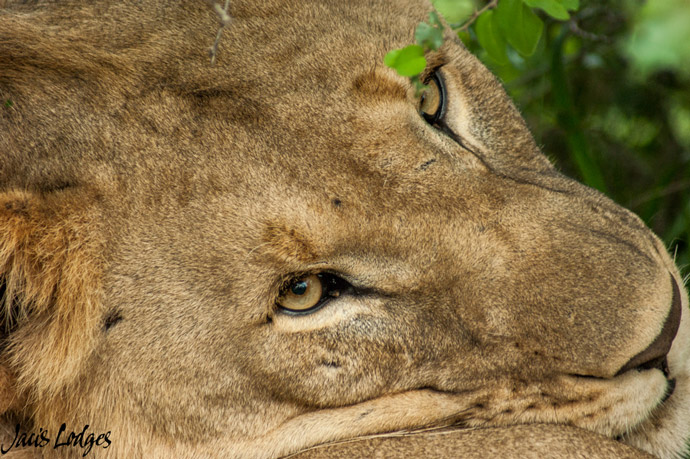 Looking like they were ready to hunt, they slowly, one by one, stood up under the tree and walked to an open area – but again they began lying on the green grass. The photographers were already snapping away at the majestic poses of yawning lions.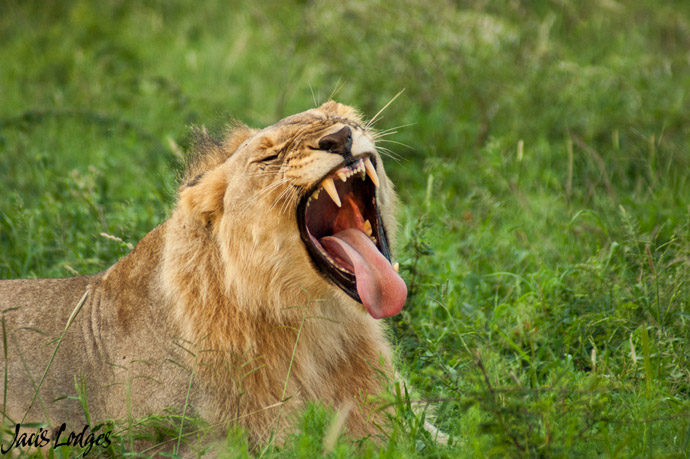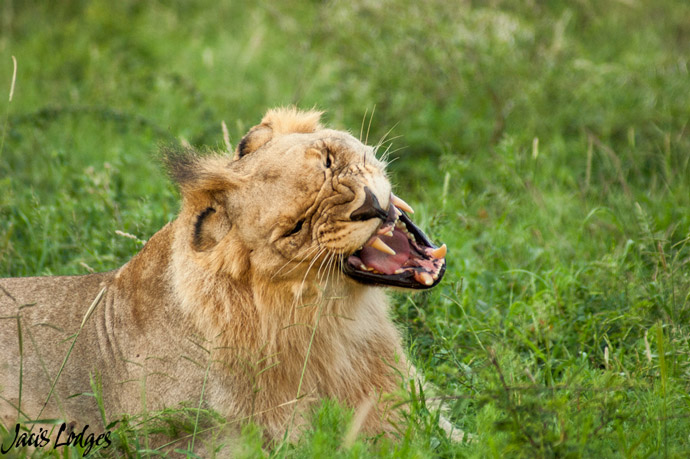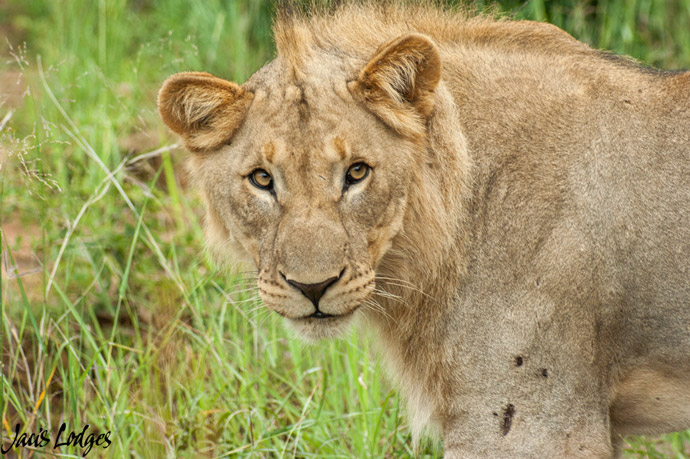 The three were seen earlier that day chasing a baby wildebeest, but with no luck, as it escaped the paws and sharp canine teeth of the young male lions.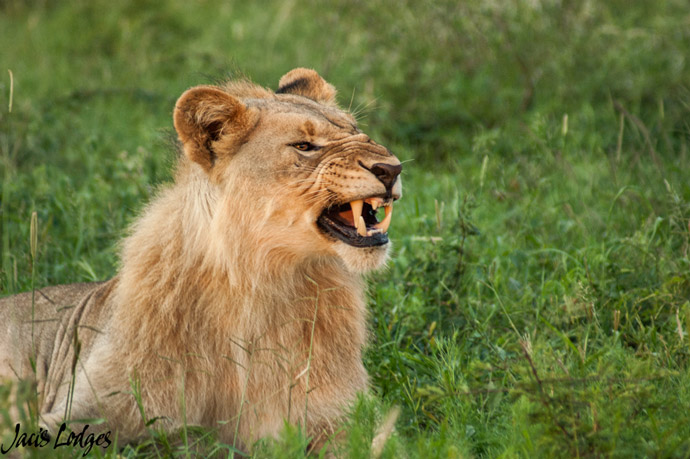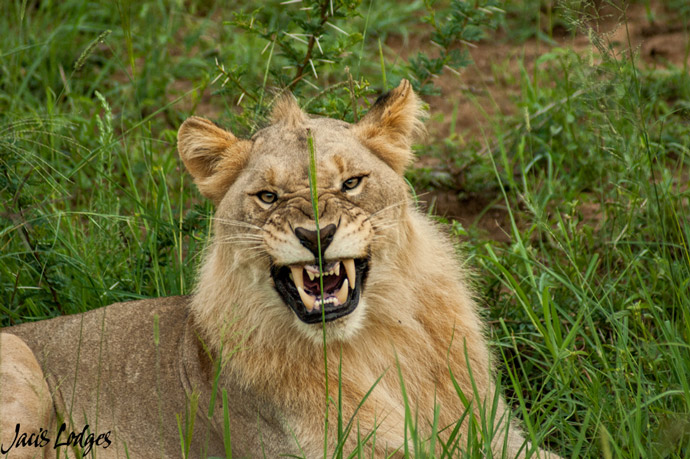 Named the Kwena brothers (meaning crocodile), these are two young males that roam around the game reserve with one young female. They have scars which portray the amount of trouble they have been involved in over the past few years.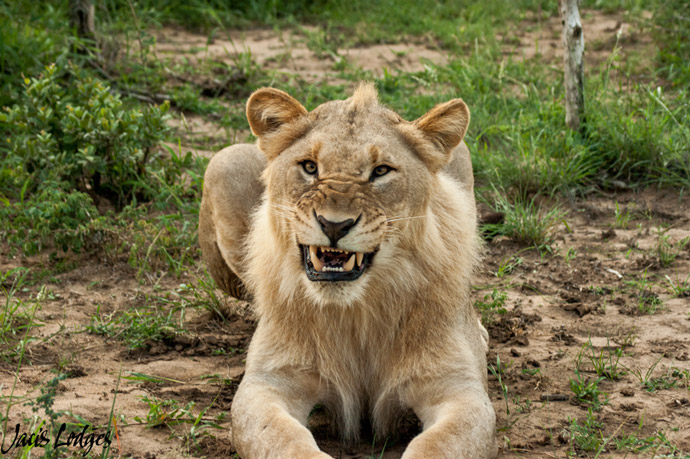 The Kwena brothers and their sister were very playful and gave the photographers, that had specifically booked for a photographic game drive at Jaci's Tree Lodge, a fantastic time – it was a Friday party for everyone in the wild! It's not always possible on a game drive to get both the subject and the light correctly staged for a photograph, but mother nature had good plans for us this time around.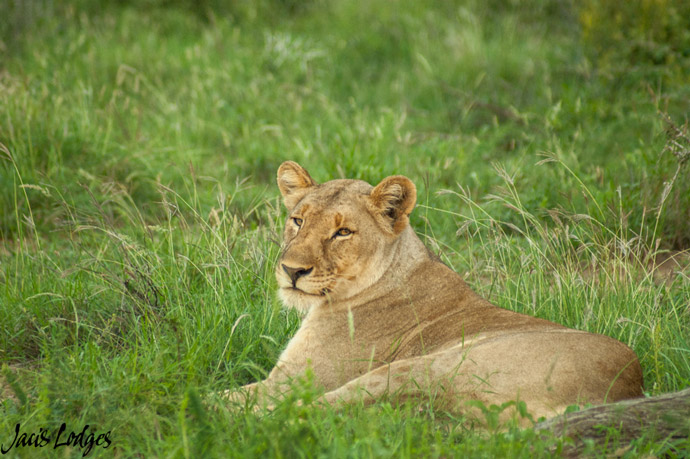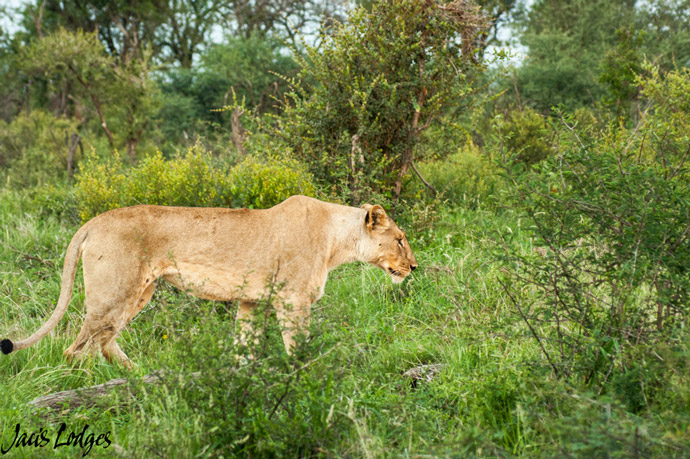 It was pure love between the three brothers and the two boys were play fighting just a few metres away from the female. It started getting dark and with just enough light to enjoy some sundowner drinks, the day was complete.