Photos from guest Mateja and Dominik Wehner.
During April 2016, lucky guests at Jackalberry Tented Camp saw two big nomad male lions chasing our resident male!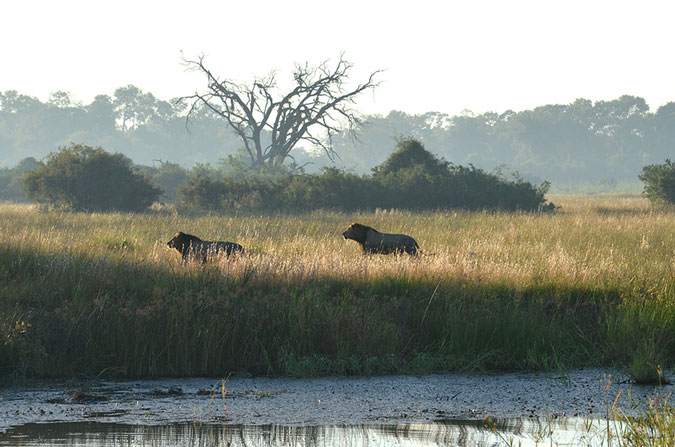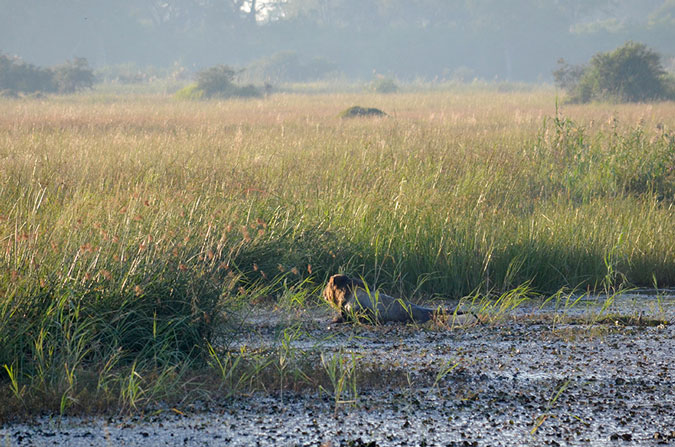 It was around 7am when the staff called all out to see form the dining area lookout the two lions chasing our poor guy! Then our guest and staff followed the action by car and with their surprise the two big males took a shortcut and jumped into a channel!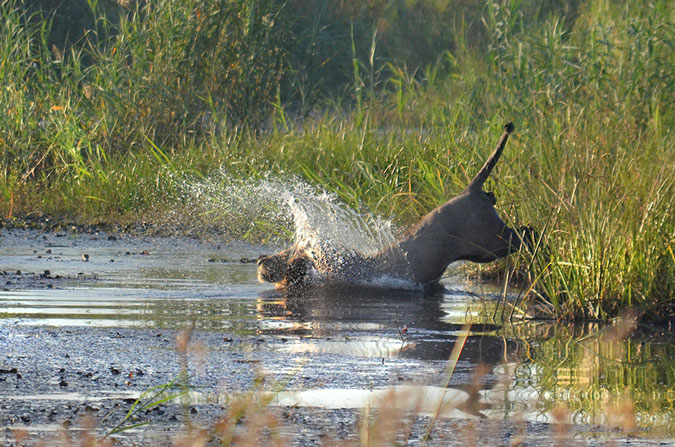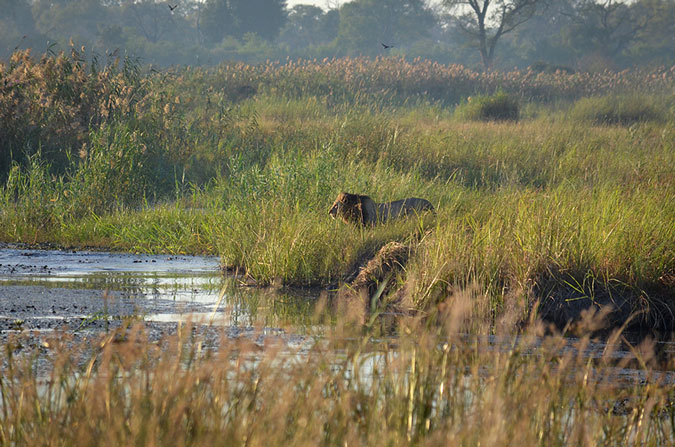 Seconds later, a hippo came up to see what was going on!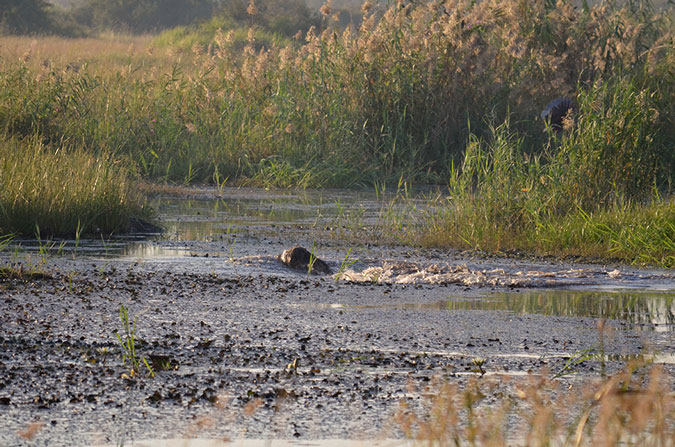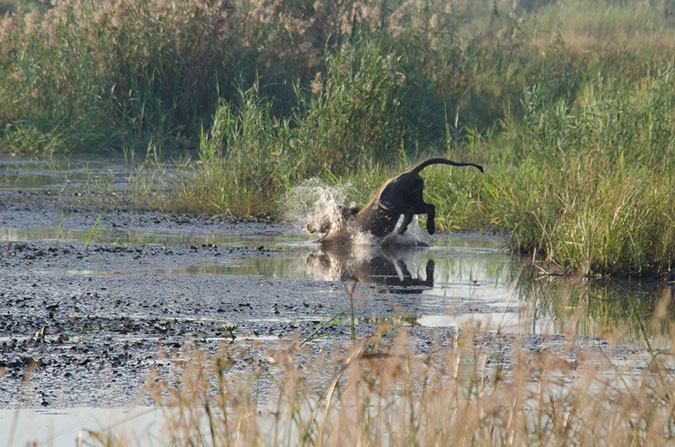 The lions escaped safely but the two big boys are still around looking for him…