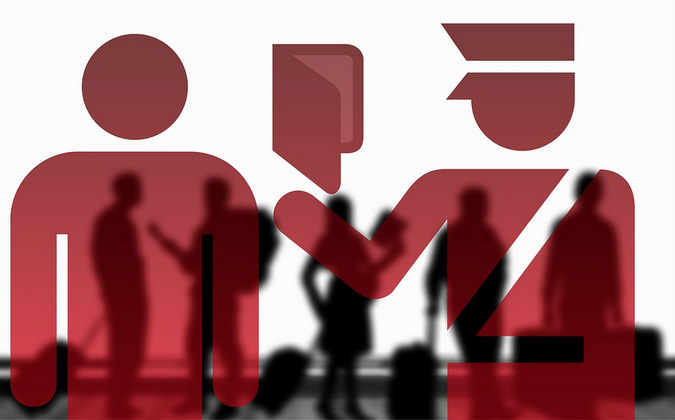 "How old are you?" the Mozambican policeman asked me as I joined a depressingly long line of end-of-summer holidaymakers queuing to return to South Africa at the Ressano Garcia border post.
African border crossings are the true test of the mettle of any overland traveller and rich fodder for fireside tales, though they're also proof of a wonderful adage: the definition of an adventure is last year's nightmare.
Ressano Garcia, opposite Komatipoort, is one of the great sources of border horror stories, along with the Beitbridge crossing into Zimbabwe. These are the stuff of 10 kilometre queues, 12-hour delays, madness and mayhem, graft and corruption.
Yet sometimes you can fluke it. The last time I went through Beitbridge it took me 45 minutes, both sides – a personal best. Entering Mozambique not long ago took about 30 minutes, not bad, but reality hit home when I joined that long queue out.
"I'm fine," I said to the policeman. I thought he had asked how I was.
"NO," he said, loudly and slowly as one does to someone who is hard of hearing, speaks a different language, or is infirm, "HOW. OLD. ARE. YOU?"
Now that is something I had never been asked at a border. I had to think a moment, as one does at this point in one's life. "Um, 53."
"You may proceed to the head of the queue," said the policeman.
"What the…" I just managed to stop myself from uttering the next word.
As reality hit I didn't know whether to be offended or elated. Here was one of those defining moments in life. I was officially old.
My (younger) wife, took me protectively by the elbow and ushered me down the line, past the sprightly young whippersnappers, some of whom shot me snide glances.
When we got inside the immigration hall the officer on duty asked why I had gone to the head of the queue, and told me to go back to the end.
"The policeman told me to come here," I said.
"Why?" the man asked.
"He is old," my wife, said, barely keeping it together.
He looked dubious, and for a moment I wanted to kiss him, and go back to the end of the line and hang out with the cool kids, who were sweating in the sun. Or maybe not.
The officer gave a shrug and stamped my passport.
I was through. I had arrived and was at long last, officially, a grown up. So long young suckers, old guys rule!
All this got me thinking about what advice I would give to people planning on tackling Africa's notorious border crossings. I won't bore you with a list of fees, paperwork and which queues to join, because it will mostly likely be out of date by the time you read this.
Here, instead, from the not-so-wise old man of Ressano Garcia, are my tips for getting into what I believe is an essential 'border state of mind':
1. Eat and drink (not alcohol). Border crossings can be mentally, emotionally and physically draining. Stop beforehand and fortify yourself. Take a bottle of water with you, especially if it's hot.
2. Take two pens (not one). There will be paperwork and if you only take one pen, it will run dry halfway through completing the PZ143-A.
3. Ask around. South African Home Affairs likes to play tricks on its citizens, sometimes arbitrarily swapping the 'incoming' immigration hall for the 'outgoing'. They have to get their fun somehow. Ask your fellow queuers if you are in the right line.
4. Wear a hat. You may have to queue in the sun. Also, I was crossing into Zambia once, at Livingstone, and the queue was moving so slowly people were sitting. A baboon was perched on the roof of the customs hall and he began urinating. A lady below him had a beehive hairdo so high that it took a few seconds for her to register what was landing on her, as she looked on in amusement at several people waving at her and telling her to move.
5. Beware of touts. Anyone who runs up to your car waving their ID badge at you and telling you that they are an official immigration or customs officer is not. Have you ever seen a real life bureaucrat try so hard to help you?
6. Don't pay someone to help you through the border, unless you really, really, really have to. And even then, expect to be ripped off and for the 'fee' to mysteriously double a few times just as you think you're getting somewhere.
7. Don't take pictures. A friend of mine was arrested and detained for a few hours at Beitbridge for taking a picture of an overloaded vehicle.
8. Don't get angry. I've never seen a border official do anything in the face of anger or abuse other than pick up their cell phone and call a friend, or take a lunch break.
9. Smile and be patient. I know it's hard, but try.
10. Do not smile and be patient with queue jumpers – unless, of course, they are old people acting under police orders.
How about you? Got any border crossing horror stories or personal bests?