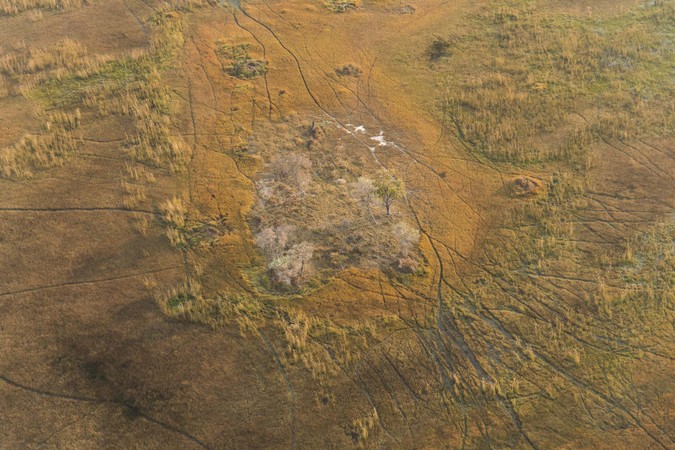 Written, and photographs, by Vikram Ghanekar
The Okavango Delta is a unique place like nowhere else on Earth. It's the largest inland delta in the world, where a river disappears into hot Kalahari sand rather than emptying into an ocean, like all other rivers do.
When it rains at its origin in the highlands of Angola, it takes a few months for the waters to reach the Kalahari. This water in turn floods the Kalahari, turning it into a watery paradise. From these flooded areas, small islands emerge.
The emergence of these islands is a phenomenon in itself, brought about by one of the smallest creatures in the desert – the termite.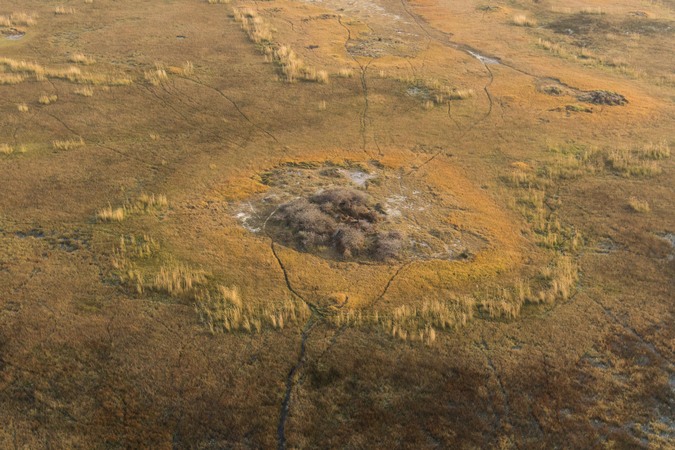 Termites live deep underground in huge colonies. Once a year, they develop wings and take off in search of new areas. Once they land, they start building their new home. This termite mound raises the ground above the levels of the floodwaters.
Birds use these mounds as perches, dropping seeds of different fruiting tree in their faeces, as they usually do. The seeds take root and soon small trees dot the termite mound.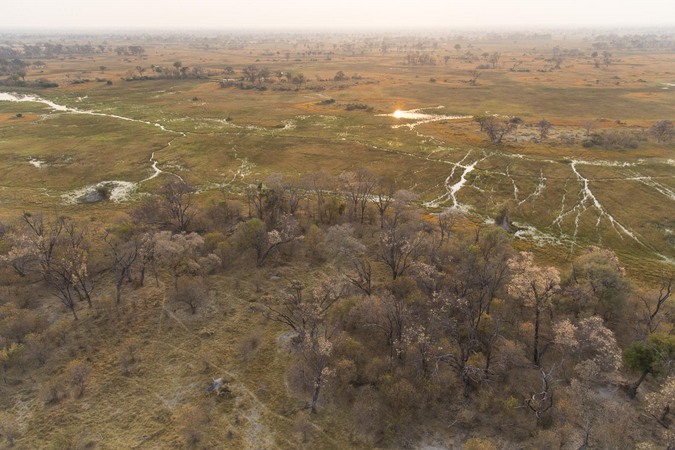 Tree roots in turn start holding the soil together, adding to the height and girth of the mound and voilà – an island is born. Soon more trees join in, expanding the size of the island.
It is so fascinating to see this phenomenon from the air as it gives you the right perspective. One can actually see the 'birth' of an island.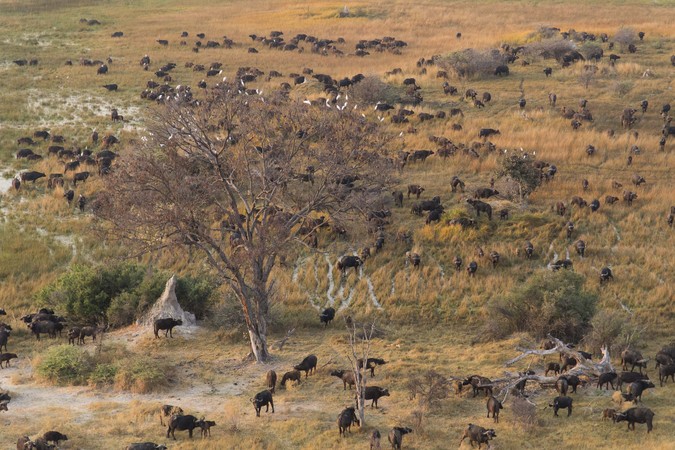 TRAVEL TO THE OKAVANGO DELTA WITH AFRICA GEOGRAPHIC
Travel in Africa is about knowing when and where to go, and with whom. A few weeks too early / late and a few kilometres off course and you could miss the greatest show on Earth. And wouldn't that be a pity? Contact an Africa Geographic safari consultant to plan your dream vacation.