In this week's news wrap Sudan, the last male northern white rhino, has sadly passed away at the Ol Pejeta Conservancy in Kenya; the fate of lion that mauled a woman to death at Kevin Richardson's sanctuary remains undecided; African leaders call on EU to shut down ivory trade; and wildlife authorities in Zimbabwe have apprehended a villager in Hwange area for dealing in pangolin.
R.I.P. Sudan – last male northern white rhino (full story: AG News Desk)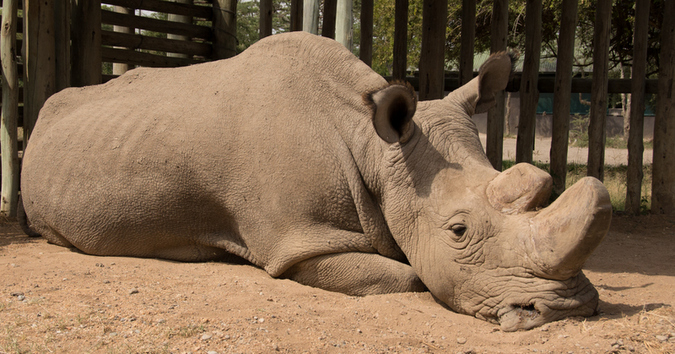 Sudan, the last male northern white rhino, has sadly passed away at the Ol Pejeta Conservancy in Kenya. Our thoughts are with his keepers and the rest of Ol Pejeta Conservancy staff.
The following is a statement by Ol Pejeta Conservancy on Facebook:
It is with great sadness that Ol Pejeta Conservancy and the Dvůr Králové Zoo announce that Sudan, the world's last male northern white rhino, age 45, died at Ol Pejeta Conservancy in Kenya on March 19th, 2018. Sudan was being treated for age-related complications that led to degenerative changes in muscles and bones combined with extensive skin wounds. His condition worsened significantly in the last 24 hours; he was unable to stand up and was suffering a great deal. The veterinary team from the Dvůr Králové Zoo, Ol Pejeta and Kenya Wildlife Service made the decision to euthanize him.
"We on Ol Pejeta are all saddened by Sudan's death. He was a great ambassador for his species and will be remembered for the work he did to raise awareness globally of the plight facing not only rhinos, but also the many thousands of other species facing extinction as a result of unsustainable human activity. One day, his demise will hopefully be seen as a seminal moment for conservationists world wide," said Richard Vigne, Ol Pejeta's CEO.
Unfortunately, Sudan's death leaves just two female northern white rhinos on the planet; his daughter Najin and her daughter Fatu, who remain at Ol Pejeta. The only hope for the preservation of this subspecies now lies in developing in vitro fertilisation (IVF) techniques using eggs from the two remaining females, stored northern white rhino semen from males and surrogate southern white rhino females. (continue to full story here)
Fate of killer lion undecided (full story: Pretoria North Rekord)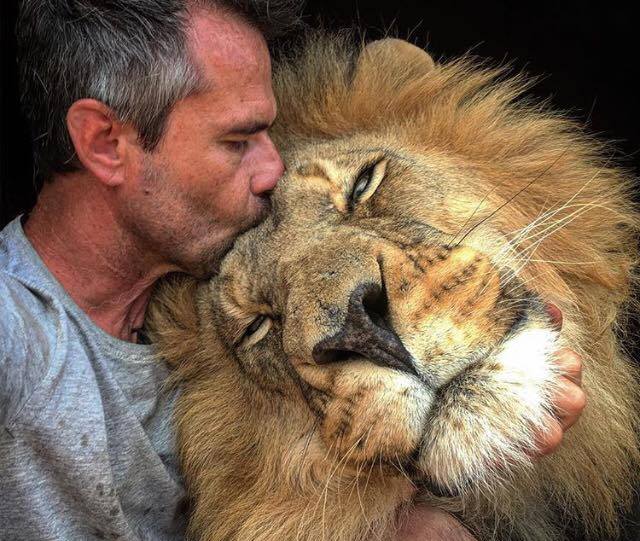 The fate of a lion, which mauled a woman to death, has not yet been decided. The incident took place last month at the Kevin Richardson Wildlife Sanctuary in Hammanskraal.
The lion is kept in a safe environment, according to sanctuary spokesperson Janine Lloyd.
"At the moment we cannot take a decision on the way forward because we have to wait until investigations are fully completed. But I can confirm that the lion is still at the sanctuary," Lloyd told the Rekord.
Owner of the sanctuary Kevin Richardson and a colleague were taking three lions for a walk in the reserve when the incident occurred.
"We do so on a weekly basis, as part of their exercise and stimulation regiment. We assessed the landscape for other Big 5 animals and as per procedure sent out a notification that we were walking in the reserve."
He said one of the lionesses charged off after an impala and must have run between two and 2.5km before she encountered and attacked the woman. The victim was not a guest at the sanctuary, but had accompanied her friend to conduct an interview for an assignment with the camp's manager.
Cullinan police spokesperson Constable Connie Moganedi said they are still busy with investigations and will only take a decision thereafter.
African leaders call on EU to shut ivory trade (full story: AG News Desk)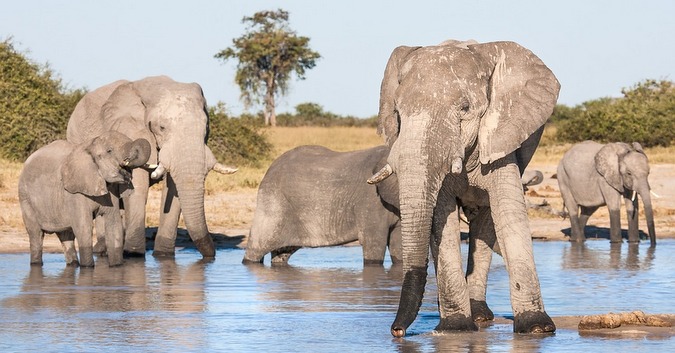 Thirty-two African countries on Friday called on the European Union to stop its ivory trade at a conference in Botswana aimed at saving African elephants.
Presidents Yoweri Museveni of Uganda, Ali Bongo of Gabon and host Ian Khama of Botswana wrote a petition along with representatives of 29 other countries calling on the "EU to close its ivory market". According to global advocacy group Avaaz, the EU is the world's biggest exporter of legal ivory but that is thought to fuel poaching.
"What we see is that Europe has become both a destination and transit hub for illegal ivory," Avaaz campaign director Bert Wander said. "It's crucial that this trade is shut down if we're going to protect these magnificent animals".
Wander said EU officials had told the campaign organisers that "they couldn't ban ivory because not enough African leaders wanted them to". Botswana's environment minister, Tshekedi Khama, said: "the reason the EU must close the trade is because China has closed that avenue".
"If the EU as a bloc… would do the right thing by doing the same, then we have two avenues out of Africa closed. If we can close the main exit areas then we are going to be a lot more successful than we are," he said.
According to the first ever pan-African survey of savanna elephants in 2016, the present population is about 352,000, down from 1.3 million in 1979. International rules still allow countries to legally export ivory when it is certified as having been "worked" or "carved" before 1976. (continue to full story here)
Zimparks authorities reward pangolin trade whistle blower (full story: Bulawayo24)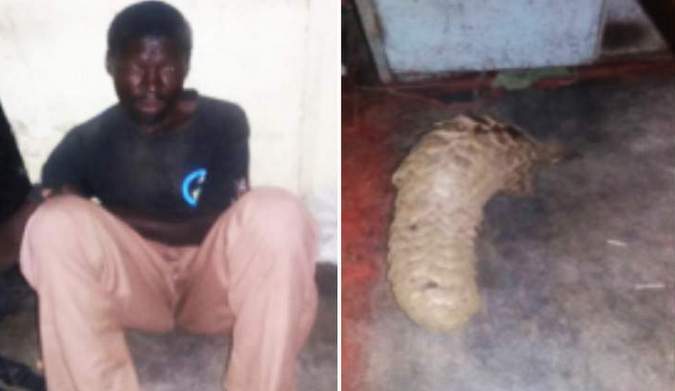 Wildlife authorities in Zimbabwe have apprehended a villager in Hwange area for dealing in pangolin and rewarded the whistle-blower for bringing the illegal trade to their attention. Ntandoyenkosi Ndlovu (36), from Kasibi village, Matetsi in Hwange was arrested on March 19.
The pangolin, which gained the highest level of protection under Convention on International Trade in Endangered Species in 2016 was being sold to any willing buyer for one thousand dollars.
Ntandoyenkosi appeared before Hwange magistrate. He was apprehended at Matetsi River Bridge by Zimbabwe National Parks' Investigations Officers who were in the company of an officer from Zimbabwe Republic Police's Mineral and Border Control Unit.
The suspected poacher, Ntandoyenkosi faces a charge of violating section 128 (1) (b) of the Parks and Wildlife Act Chapter 20; 14 which is "illegal possession/ dealing of live pangolin.'
The apprehended pangolin was used as an exhibit at Hwange Magistrate court and later released back to the wild. Ntandoyenkosi pleaded guilty at his initial court appearance and was remanded in custody to April 3 for sentencing.