In this week's news wrap there have been two cases of an elephant trampling a tourist in Zimbabwe; authorities in Vietnam discovered almost a ton of pangolin scales and ivory flown in from Nigeria; the DR Congo president torched an ivory and pangolin scale stockpile; an analysis revealed social media's role in advertising illegal wildlife trade, including cheetah trafficking; and Singapore Airlines has announced that it has stopped accepting lion bones for cargo.
Elephants tramples German tourists in two separate incidents in Zimbabwe (full story of first incident: AG News Desk; full story of second incident: AG News Desk)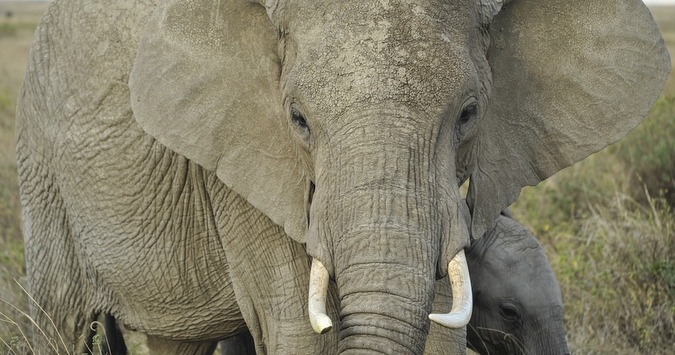 In the past week two cases of an elephant trampling a German tourist has occurred in Zimbabwe.
In the first incident, a 49-year-old German woman was trampled to death by an elephant in a popular game reserve in northern Zimbabwe as she tried to photograph it.
A wildlife official said that the attack happened at the Mana Pools game reserve after the woman apparently left the protection of the vehicle she had been travelling in.
"The information we have is that the tourists encountered a herd of elephants when they were entering the park and they started taking pictures," said Tinashe Farawo, spokesman of the Zimbabwe Parks and Wildlife Management Authority.
"We do not know what irritated the animals which resulted in the woman being attacked. She passed on last night (Wednesday) from injuries…" (Continue to full story here)
In the second incident,  a German tourist sustained serious injuries after being trampled by an elephant while apparently trying to film the animal in Victoria Falls National Park on Saturday, according to Zimbabwe National Parks and Wildlife Authority.
The tourist on Saturday was left for dead after an elephant bull trampled him. According to The Standard, a vendor, Anele Mpofu, said he witnessed the shocking incident, saying the victim was with a group of tourists that were walking from Look Out Café near Kingdom Hotel.
"I heard a loud trumpet and breaking of trees. l alerted other vendors and we rushed to the bush," Mpofu said.
"We found an elephant bull trampling the tourist while threatening to charge at us. It was a case of life or death and l took a catapult and a stone that l always carry in my sling bag for protection and hit a female elephant that was standing close to the victim.
"I hit it hard on the ear and a herd of about 12 elephants with three calves moved away."
ZimParks spokesperson Tinashe Farawo confirmed the incident. He urged tourists to avoid drawing close to wildlife at resorts saying it was very dangerous… (Continue to full story here)
Vietnam finds a ton of pangolin scales, ivory in unclaimed baggage (full story: VnExpress)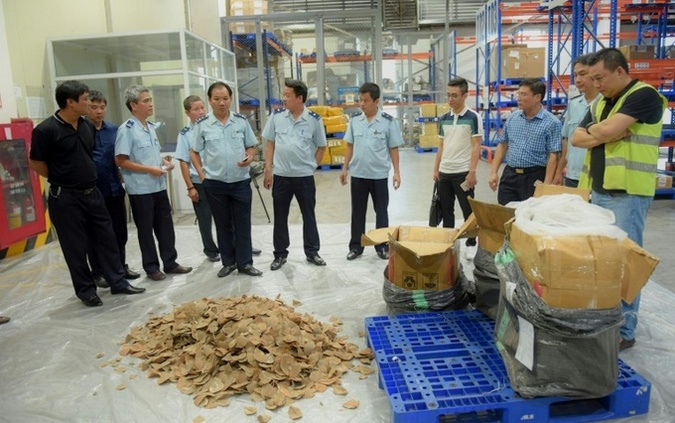 Hanoi authorities on Friday found pangolin scales and ivory weighing almost a ton flown in from Nigeria. The latest haul is evidence of weak enforcement in Vietnam that experts have blamed for allowing a black market in wildlife trade to flourish and feed into a global multi-billion dollar industry in animal parts and exotic pets.
Southeast Asian countries have become a busy thoroughfare for tusks trafficked from Africa and destined for other parts of Asia, mainly China, it has been reported.
Pangolins are treasured in Vietnam and the region for their meat and alleged medicinal properties of their scales. Vietnam has banned trade in tusks and pangolins, but the practice has continued.
On Friday at the Noi Bai Airport in Hanoi, officials found 805 kilograms of pangolin scales as well as 193 kilograms of ivory and ivory-derived products in two dozen boxes. The bust was reported in the official publication of the General Department of Customs.
The goods were sent from two companies based in Nigeria, according to their labels. They had arrived on a September 21 flight, but were never picked up… (Continue to full story here)
DRC president torches ivory and pangolin scale stockpile, releases parrots (full story: AG News Desk)
Democratic Republic of Congo President Joseph Kabila on Sunday set light to an ivory stockpile to highlight the problem of poaching in the central African country.
The president also released five grey parrots and set light to a stockpile of pangolin scales in a ceremony at the Nsele Nature Park on the outskirts of Kinshasa.
"We wanted to discourage poachers and criminals," said Cosma Wilungula, director general of the Congelese Institute for Nature Conservation.
"In the past 15 to 20 years I've lost more than 380 guards in clashes," he said.
Africa is home to between 450,000 to 500,000 elephants, but more than 30,000 are killed every year on the continent mainly to satisfy demand for ivory in Asia, where tusks sell for around $1,000 a kilo… (Continue to full story here)
Social media's role in advertising illegal wildlife trade, including cheetah trafficking (full story: AG News Desk)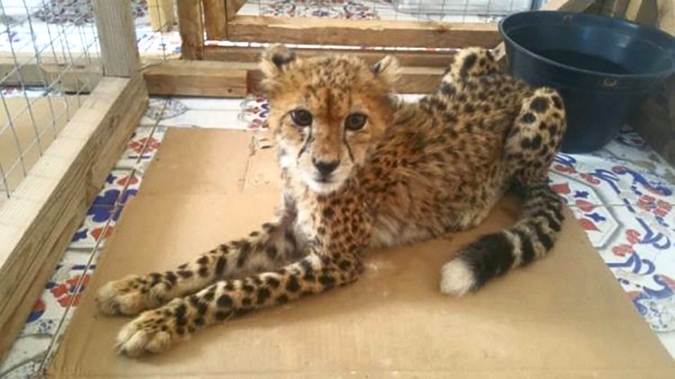 An analysis of Cheetah Conservation Fund (CCF) research establishes that dozens of cheetahs are being advertised for sale each year via popular social media platforms. Further, it infers the Internet's role in driving the trade of cheetahs is prominent, and engaging social media companies should be part of any solution. The analysis, which covers the period between January 2012 and June 2018, aims to determine the extent to which illegal cheetah trade exists online and to document the most relevant threats.
Cheetahs are listed under Appendix I of the Convention of International Trade of Endangered Species (CITES). This means trade in wild-born cheetahs is permitted only in exceptional circumstances. However, CCF data analysis shows that 1,367 documented cheetahs were offered for sale through 906 adverts, which is approximately one-fifth (20%) of the world's remaining wild cheetah population. Cheetahs are on a swift decline, dropping from an estimated 100,000 individuals a century ago to fewer than 7,500 today… (Continue to full story here)
Singapore Airlines bans lion bones in cargo (full story: AFP)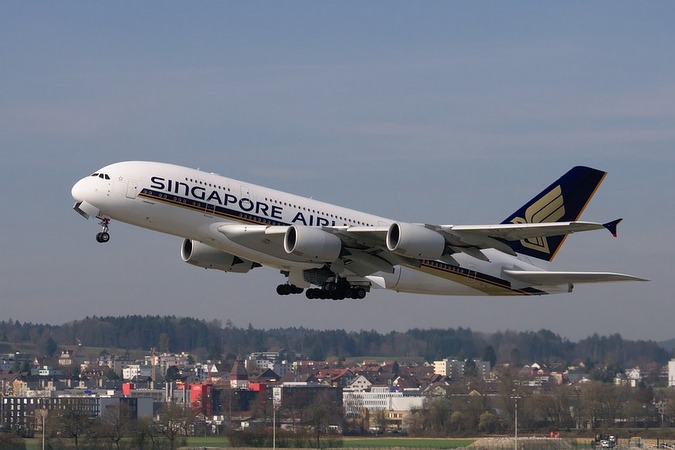 Singapore Airlines has announced that it has stopped accepting lion bones for cargo after the carrier was singled out in a report for transporting the animal parts from South Africa. Campaigners have long called for a ban on the controversial trade in big cat bones, which are sought after for medicine and jewellery in Southeast Asia.
Singapore Airlines was the sole carrier importing lion bones from South Africa to Southeast Asia last year, according to a report released in July by the non-profit EMS Foundation and animal rights group Ban Animal Trading.
At least 800 lion skeletons had been exported with the blessing of the South African government in 2017, the report said, making it the world's largest exporter of lion bones.
The airline told AFP it had stopped accepting lion bones as cargo, but did not say when the policy had come into effect.
"Singapore Airlines does not accept the carriage of lion bones as cargo following a review which took into account increasing concerns around the world," the company said in an email.
EMS Foundation director Michele Pickover said her organisation had sent the report to the airline and "appealed to them to immediately stop its involvement in this terrible trade".
"I believe that once they were informed about what this trade entails they took the correct and logical decision not to support it," she told AFP.
South Africa has been sending lion bones to Southeast Asia since at least 2008 and it was likely that Singapore Airlines had been transporting them since that year, Pickover added. (Continue to full story here)