In this week's news wrap an anti-poaching team celebrates success; US President Donald Trump calls elephant trophy hunting a "horror show"; the Trump administration is sued for allowing US hunters to import elephant and lion trophies; a woman's body is found after a crocodile dragged her into river; and Mozambique ports have become the new export hub for ivory smugglers.
Anti-poaching team celebrates success (full story: IOL Daily News)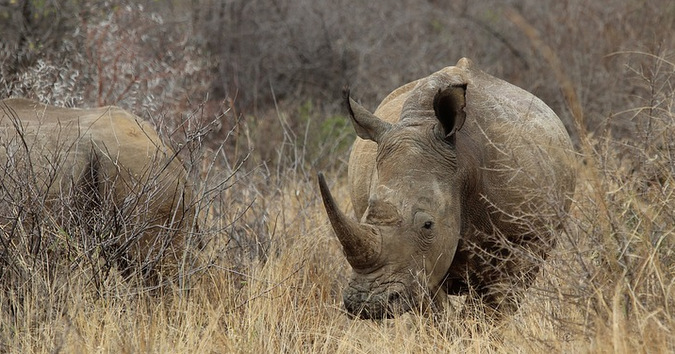 Police are continuing their fight against rhino poaching with the Rhino 8 team having secured the arrests of several suspected poachers in the areas of Acornhoek, Skukhuza, Phalaborwa, Hluhluwe, Barberton and KwaMsane in the last month.
The Rhino 8 team comprises of various government departments including members from various disciplines of the South African Police Service, Customs and Excise, the South African National Defence Force and Ezemvelo and SANParks Game Rangers.
Brigadier Vish Naidoo, national police spokesperson, said two of the 50 suspected poachers are aged 24 and 33 years.
"They were arrested as recently as this past weekend after they were found in possession of .375 hunting rifle in KwaMsane. Police also seized a Toyota Hilux bakkie in which they were travelling. This team has been doing sterling work since its inception, arresting dozens of suspected rhino poachers and recovering arms, ammunition and vehicles among other incriminating items," Naidoo said.
Trump calls elephant trophy hunting a "horror show" (full story: AG News Desk)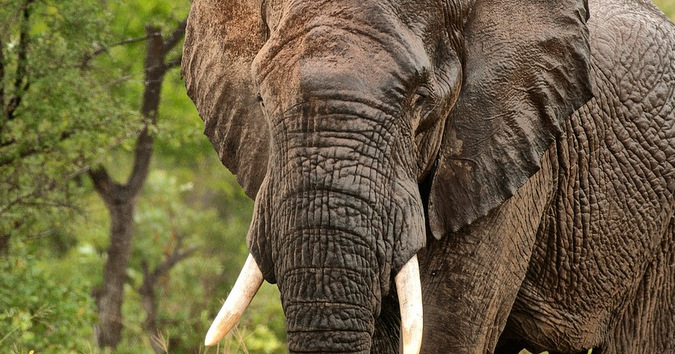 President Trump called elephant hunting a "horror show" on Sunday and strongly suggested he will permanently block imports of elephant trophies from two African nations despite his administration's earlier approval of the practice.
Following strong bipartisan criticism of the administration's decision to allow imports of trophy carcasses, a practice halted under the Obama administration, Trump had moved on Friday to put the imports on hold. On Sunday, Trump said on Twitter that he would announce a final decision this week. He suggested that he does not buy the argument advanced by pro-hunting advocates within his Interior Department that the imports help protect endangered African elephants.
Trump wrote that he would be "very hard pressed to change my mind that this horror show in any way helps conservation of Elephants or any other animal".
The president's abrupt reversal on Friday means that elephants shot for sport in Zimbabwe and Zambia cannot be imported by American hunters as trophies.
US Centre for Biological Diversity sues Trump ahead of "big-game trophy decision" (full story: Traveller24)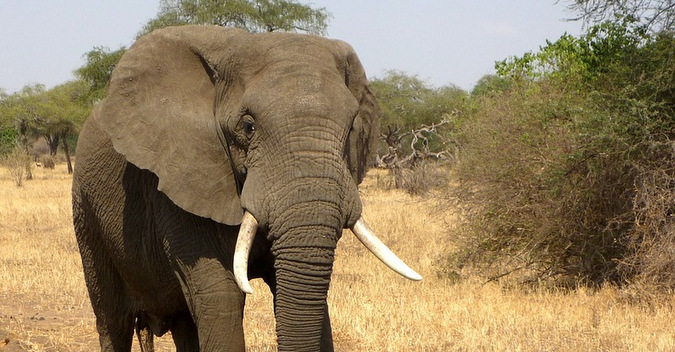 While the world awaits US President Donald Trump's decision on elephant trophy imports, the Centre for Biological Diversity and Natural Resources Defence Council in the US sued the Trump administration for allowing US hunters to import elephant and lion trophies.
Although Trump and his Department of Interior Affairs Secretary Ryan Zinke announced that they have halted the reversal of a ban on the importation of elephant hunt trophies from Zimbabwe and Zambia on Monday, 20 November, the Centre filed the lawsuit on Monday saying that "The lawsuit aims to protect animals and resolve confusion created by the administration's contradictory announcements in recent days".
"The suit comes days after the US Fish and Wildlife Service abruptly reversed an Obama-era ban on elephant trophy imports based on catastrophic elephant population declines. Fish and Wildlife also recently green-lighted lion trophy imports from Zimbabwe, despite the controversial killing of Cecil the Lion in Zimbabwe in 2015," says the Centre.
Trump tweeted that his "big-game trophy decision" will be announced next week, but the Centre says that the "new federal policies allowing imports of elephant and lion trophies — referred to as "positive enhancement findings" under the US Endangered Species Act — remain in effect".
Woman's body found after crocodile dragged her into river (full story: AG News Desk)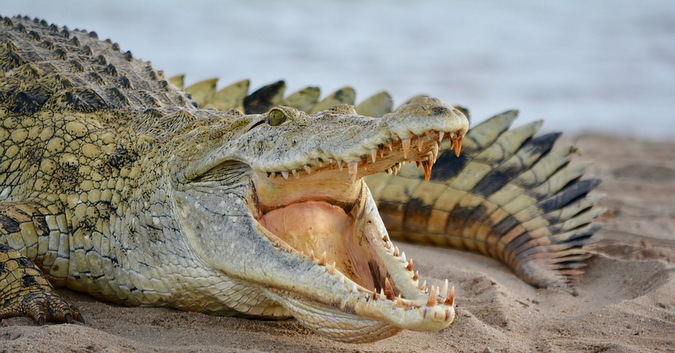 The body of a 52-year-old woman who was dragged into a river by a crocodile outside Thohoyandou over the weekend has been found, Limpopo police said on Tuesday. Her body was recovered by the police search and rescue unit on Monday afternoon.
Spokesperson Lieutenant Colonel Moatshe Ngoepe said the woman and a local church member were collecting water at the Mutshindudi River in Limpopo, South Africa on Sunday morning when the incident occurred.
"The crocodile grabbed the woman and disappeared with her under the water. The other woman ran for her life and notified the community, who alerted the police," Ngoepe said.
East Africa's ivory smuggled out of Mozambican ports (full story: AG News Desk)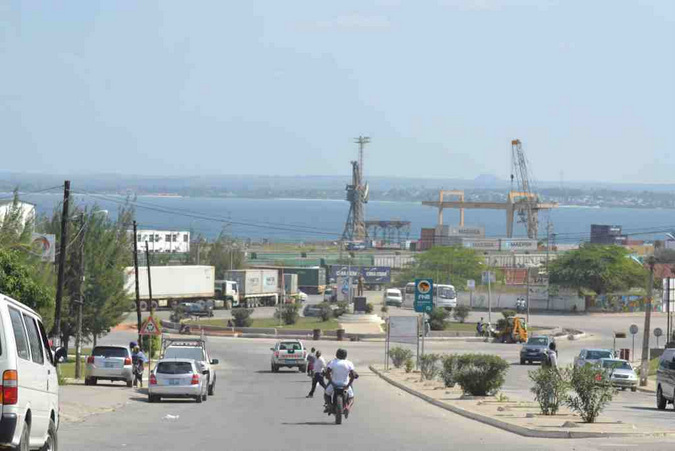 After tighter monitoring was applied recently at the Dar es Salaam harbour in Tanzania, East African ivory smugglers moved their export hub to northern Mozambique ports.
Tanzania remains the logistical centre from where the smuggling networks access money and equipment, but evidence shows they increasingly use Mozambican ports such as Pemba, Nacala and Beira to transfer illicit ivory consignments to Asia.
Most of the ivory comes from Niassa National Reserve, Mozambique's largest game reserve which shares a border with Tanzania. In Pemba and Nacala a network cell of 10 members set up their base at local hotels, and conducted their business via an electronics shop belonging to a Chinese national located in the building where the provincial association for hotel and tourism (CEDUTUR) is based in Pemba city.
Shipping and customs agents at the ports facilitate the smuggling of the ivory in containers that are sent to Shuidong, a town in southern China that recently emerged as the hub of ivory trafficking into Asia. A recent report by the Environmental Investigation Agency revealed that "up to 80% of tusks from poached elephants in Africa pass through Shuidong".