In this week's news wrap tragedy has struck in Uganda where a leopard has killed and eaten a three-year-old child in Queen Elizabeth National Park; a habituated giraffe has killed a South African filmmaker; a poacher has been fined R1m fine after rhino horn bust; six wild black rhinos have returned to Chad after a 50-year absence; poachers have shot dead three rhinos inside a Kenyan sanctuary; and another 3.3 tonnes of pangolin scales were seized in Ho Chi Minh City, Vietnam.
A leopard eats a baby boy in Uganda (full story: AG News Desk)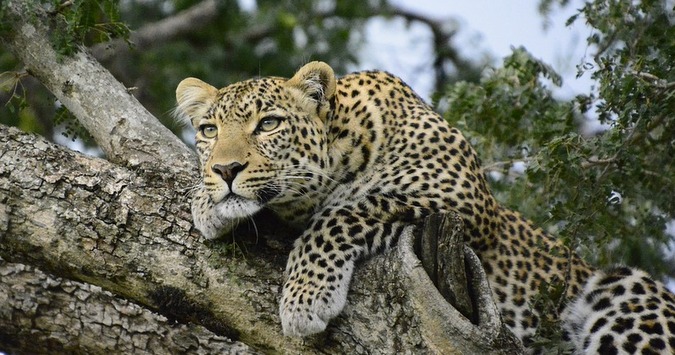 Tragedy has struck in Uganda, where a leopard has killed and eaten a three-year-old child in Queen Elizabeth National Park.
The three-year-old boy was the son of a ranger who works at the park. The ranger left her child in the care of a nanny at the staff headquarters of Mweya Safari Lodge in the park. The child followed his nanny outside the staff compound and the leopard attacked him, dragged him into the bush and ate him. His remains were found the next day.
Bashir Hangi, from the Ugandan wildlife authority, said: "The maid was not aware the child followed her. She heard the kid scream for help, she intervened but it was too late – the leopard had vanished with it in the bush and a search was mounted until we got the skull the next day."
He added: "The hunt is on with the intention of capturing the leopard and removing it from the wild because once it has eaten human flesh, the temptations are high to eat another human being, it becomes dangerous."
Queen Elizabeth National Park in southwest Uganda is popular with tourists as it offers the only option to see predators such as lions, leopards and hyenas in a country better known for gorillas and chimp trekking and birding safaris.
Gerald the giraffe kills filmmaker (full story: AG News Desk)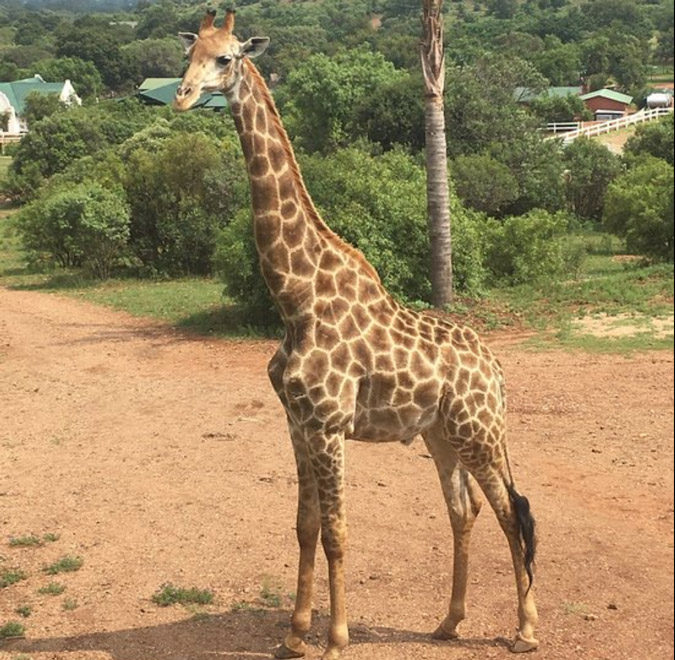 South African filmmaker Carlos Carvalho was killed by a habituated giraffe while filming at the Glen Afric Country Lodge near Pretoria in South Africa. Mr Carvalho was filming and standing in front of the giraffe when the giraffe swung its head at Carvalho, knocking him over. He was taken to Netcare Milpark Hospital, where he died from head injuries.
Gerald the giraffe is a popular attraction with guests, and Glen Afric owner Richard Brooker says that the giraffe will remain at the lodge as "He did nothing wrong" (News24). Male giraffes use their heads and necks as weapons in combat, a behaviour known as "necking". Necking is used to establish dominance and males that win necking bouts have greater reproductive success.
According to News24, Carlos Carvalho is an award-winning filmmaker, who was the director of photography for The Forgotten Kingdom, the first feature film produced in Lesotho, and won the Haskell Wexler Award for Best Cinematography at the 14th annual Woodstock Film Festival Maverick Awards Gala held in New York. (continue to full story here)
Poacher fined R1m fine after rhino horn bust (full story: AG News Desk)
Rhino feet recovered from a cold room © SAPS

A convicted rhino poacher has been fined R1 million, or ten years imprisonment, by Lephalale Regional Court in Limpopo, South Africa.
The wealthy Limpopo game farmer, Freitas Antonio Xavier (aged 57), was arrested in January 2017 after remains of rhinos were found in his possession. He was convicted and sentenced on charges of hunting of specially protected animals without permits' possession/donation of rhino parts without permits and selling of rhino meat without permits."The meticulous detective work that was carried out by members of this unit ensured that the accused ended up pleading guilty to the charges'" said Ledwaba."Prior to the apprehension of the said game farmer' the investigating team was led to the scene at his farm in a well-coordinated operation.
On arrival the following were recovered:
Eight (8) rhino feet in a cold room; seven (7) carcasses in a cold room; one (1) decomposed rhino carcass; two (2) rhino hides (skins) and some bones dug from the ground at the same farm; and two (2) rhino heads in a cold room. (continue to full story here)
Wild black rhinos to return to Chad after 50-year absence (full story: AG News Desk)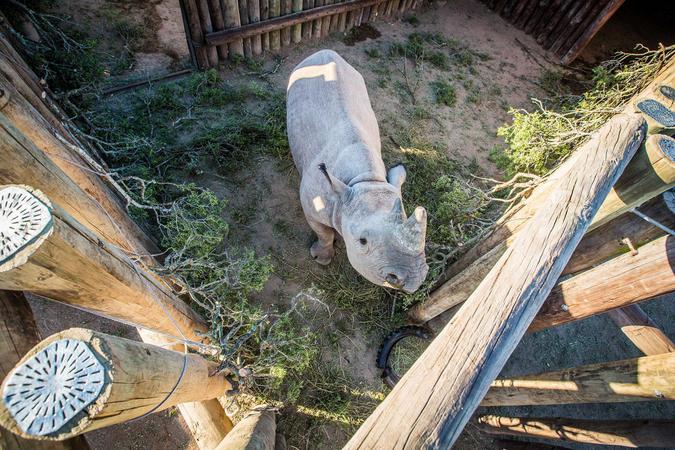 Through rare institutional cross-collaboration, an initial consignment of up to six black rhinos are being translocated by air over 3,000 miles from South Africa to Zakouma National Park, a secure park in Chad managed by African Parks in partnership with the government since 2010. The announcement of this unprecedented international conservation initiative happened on Thursday, 3rd May, and is thanks to the collaboration of South Africa's Department of Environmental Affairs (DEA), the Chadian Government, conservation non-profit African Parks and South African National Parks (SANParks).
The project is being undertaken to aid the long-term survival of the species on the continent and to contribute to restoring biodiversity as a national asset for Chad.
Following two years of substantial planning to ensure the animals' safety and well-being, on Thursday six wild black rhinos were moved from a holding facility in South Africa's Eastern Cape to begin a 3,000-mile translocation by air to Zakouma. Following their arrival in the park, the rhinos will be released into specially built bomas (or enclosures) for a short period of time to enable close monitoring and acclimatisation before being released into a wider, intensively protected sanctuary. (continue to full story here)
Poachers shoot dead three rhinos inside Kenyan sanctuary (full story: AG News Desk)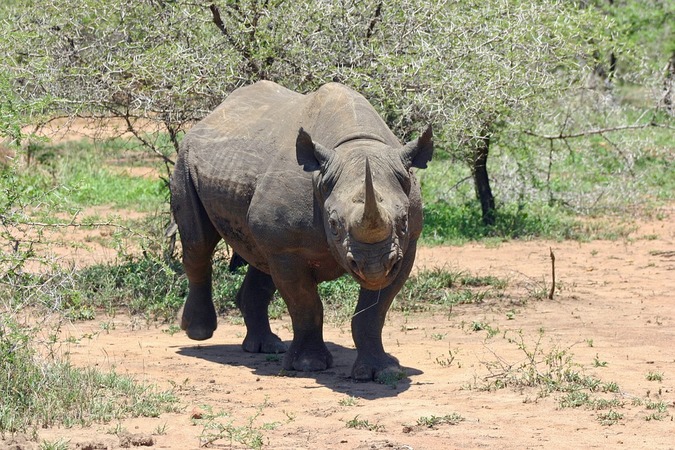 Poachers have shot dead three critically endangered black rhinos in a specially-protected sanctuary in northern Kenya, the wildlife service said Thursday (May 3). Two adults and a calf were killed inside the 83 square kilometre (32 square mile) fenced rhino sanctuary in Meru National Park and had their horns removed.
"It is with a heavy heart that we announce the poaching of three rhinos last night… at the Rhino Sanctuary in Meru National Park, where we lost two black rhinos & a calf," Kenya Wildlife Service (KWS) said in a statement on Twitter.
"Gun shots were heard and ambushes laid at strategic points till morning," it said, adding that this "did not yield results". KWS said "aerial and ground" searches on Thursday revealed the three carcasses "with the horns missing". "No sign of the gang was reported, but our teams, both covert and overt, are in hot pursuit with good leads," it said.
Rhino and elephant poaching has reduced in Kenya in recent years, with nine rhinos and 69 elephants killed last year, according to KWS. But the country remains an important conduit for illegal wildlife products smuggled out of the port at Mombasa and Nairobi airport.
Kenya is also home to the only two known remaining northern white rhinos on earth, after the last elderly male was euthanised in March.
Another 3.3 tonnes of pangolin scales seized in Ho Chi Minh City (full story: AG News Desk)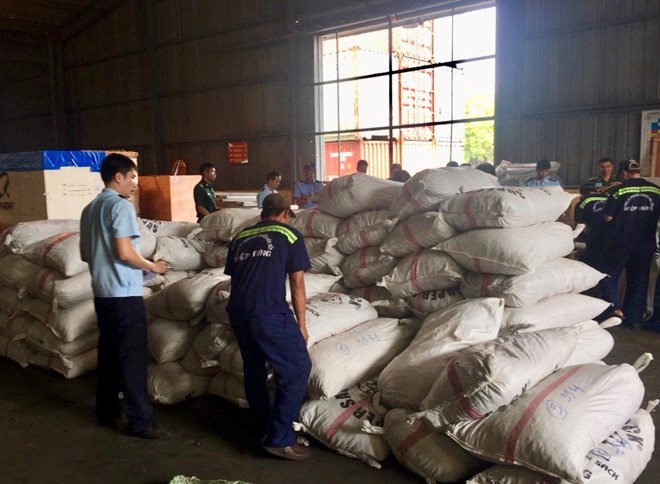 The customs office at Saigon Port under the Ho Chi Minh City Customs Department on May 3 seized an additional 3.3 tonnes of pangolin scales illegally imported from Africa.
The container was declared by Tan Vinh Thinh Trade Co. Ltd to contain dried cashew nuts. It was in transit to Cambodia from Nigeria.
After examining, the customs office and the Anti-Smuggling Police Department (C74) under the Ministry of Public Security found the pangolin scales contained in bags and covered by cashew nut bags. The city's customs force is working with relevant agencies to further investigate the case.
On April 27, HCM City's Customs Department also seized nearly 3.8 tonnes of pangolin scales, illegally imported to Cat Lai Port in district 2.
The pangolin scales were hidden in bags, in the middle of two containers, surrounded by timber blocks in order to escape the attention of authorised agencies. The case is under investigation.
Pangolin scales are still consumed in traditional medicine although it is illegal to hunt, trap, keep, kill, transport, sell or advertise pangolins or pangolin products in Vietnam.