In this week's news wrap a Japanese ivory trader has been arrested on suspicion of smuggling ivory to China; an orphaned elephant was shot after trampling a handler; the largest US safari club slams door shut on SA's canned lion industry; a wildlife ranger is tragically gored by a rogue elephant; and top ivory investigator, Esmond Bradley Martin, is killed in his Nairobi home.
Japanese ivory trader arrested on suspicion of smuggling ivory to China (full story: TRAFFIC)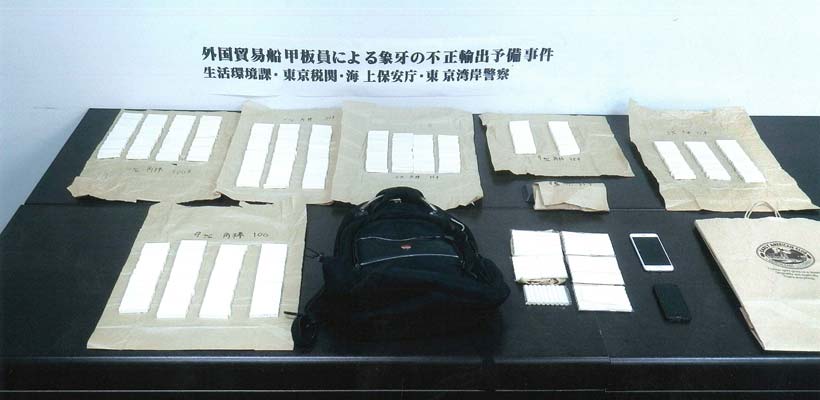 Police in Japan last week arrested the director of a government-accredited ivory retail outlet on suspicion of attempting to smuggle ivory to China in contravention of national and international regulations.
According to media reports, the 47 year-old suspect was detained following the arrest of a Chinese sailor attempting to board a vessel in Tokyo Port who was found to be in possession of 605 ivory nameseal pieces.
Further investigation led police to raid the ivory retail premises where documents and other materials were confiscated and the arrest of the ivory retailer who, it is alleged, had sent the ivory pieces via a second Chinese national to the sailor. Investigators believe the three suspects were involved in premeditated ivory smuggling.
The company at the centre of the allegations is understood to be a member of Japan's ivory industry association.
Under current Japanese legislation domestic trade in ivory is still allowed. However, international export is not permitted under the Customs Act and because it is contravention of the Convention on International Trade in Endangered Species of Wild Fauna and Flora (CITES).
Elephant shot after trampling handler – owner's account (full story: AG News Desk)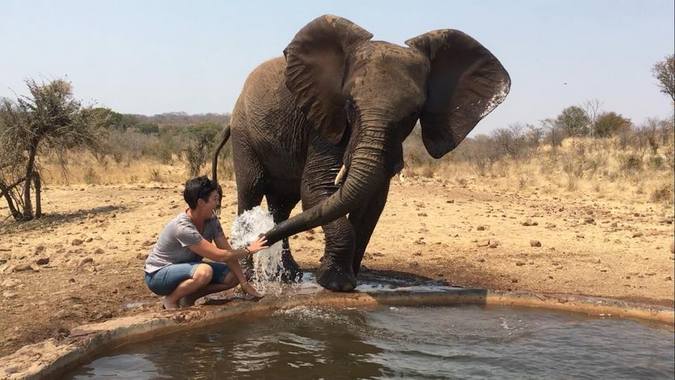 In a recent News Desk article, it was reported that an animal handler was trampled by a domesticated elephant and gored him several times. The orphaned elephant, popular with tourists who loved to interact with her, was subsequently shot and killed by rangers.
Sarah Savory, whose father, Allan Savory is the founder of The Africa Centre For Holistic Management near Victoria Falls, wrote a piece on her Facebook page providing an account of what happened between Dojiwe and her handler.
Read the full article with Sarah's account here.
Largest US safari club slams door shut on SA's canned lion industry (full story: AG News Desk)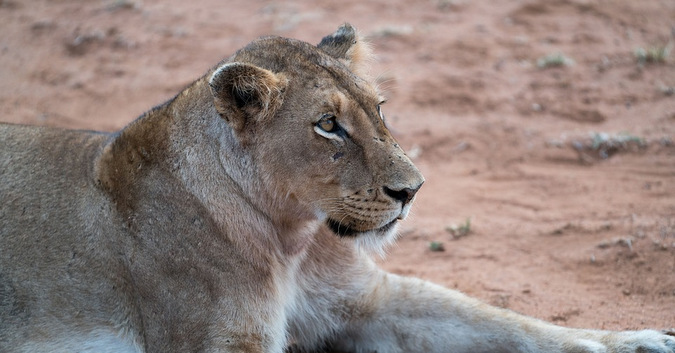 The world's largest hunting club, Safari Club International (SCI) has slammed the door shut on South Africa's canned lion industry, announcing it will no longer allow captive-bred lion operators to advertise or market captive-bred lions (CBL) at its annual convention, and will reject all captive-bred lion entries for its record books.
According to the SCI website, the SCI board's latest decision came into effect on Sunday, a day after its 46th annual convention wraps up in Las Vegas, Nevada.
"This outcome should have an immediate effect on government policy going forward," a local professional hunter told the author.
He said sources at the SCI convention reported seeing a special representative dispatched by Minister for Environmental Affairs Edna Molewa, assessing the situation there.
According to global opinion, the canned hunting and captive-bred lion industries have caused severe reputation damage to the image of South Africa and Brand SA.
Three weeks ago, the Dallas Safari Club joined a host of America's most reputable hunting institutions that have rejected the Professional Hunters' Association of South Africa's (PHASA) recent reversal of its policy around captive bred lion hunts.
Speaking to the media, Stan Burger, the former president of Professional Hunters Association of South Africa (PHASA), says, "I can't tell you how happy I am. This is like a crowning achievement for me, and the culmination of two years of hard work. I have been through two years of suffering and anguish because of certain people in the hunting industry. But now this is proof I am finally vindicated," he said.
Wildlife ranger gored by elephant (full story: AG News Desk)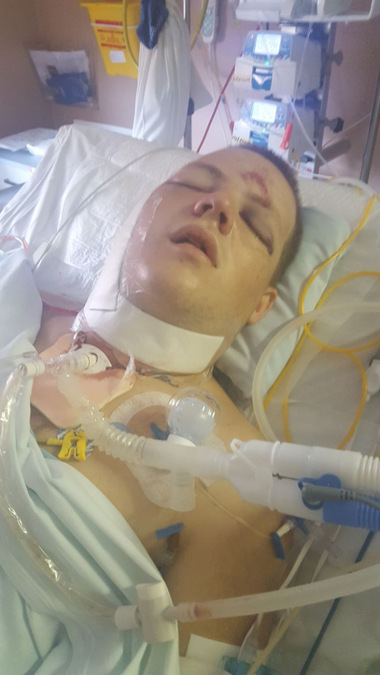 A wildlife ranger in South Africa, who works to protect rhinos and elephants against poaching, has been gored by a rogue elephant while checking the reserve's fences. He remains in critical condition and a fundraising page has been set up to help cover the medical expenses.
See below the message left by the family on the GoGetFunding page:
"Eric is one of those special young men – he made a decision to dedicate his life's work to protecting rhino's and elephants – animals endangered in South Africa – due to horrific poaching for nothing more then the ivory in their horns and tusks.
He always thought that his greatest danger would be from armed poachers (many using automatic weapons) – little did he know that on 1st of February he would be fighting for his life, because the very animal he was trying to protect would attack him
Whilst doing nothing more dangerous then checking fences, four rogue elephants set upon Eric and his partner. Both men split up trying to reduce the danger. He ran to the left and his partner to the right. One elephant chased him, kneeled down and essentially nailed him into a tree. He managed to crawl about 30 metres to the road. According to the paramedic he was sitting in the road and applying pressure to his own wounds when they arrived.
Rushed to a hospital in Tzaneen, doctors were presented with a massive set of injuries including:
His throat was split; his esophagus and trachea were severed; his ankle was broken; his jaw was broken in three places; and his vocal chords and facial nerves have been damaged. He is now on a ventilator and under sedation. The road to recovery is not going to be easy.
He needs to be transferred by air ambulance closer to home in Johannesburg and for rehabilitation to begin. Without first world treatment there is a 95% chance that he won't speak or be able to eat normally.
The greatest tragedy is that these brave young men who put there lives on the line to protect our wildlife heritage, do so at considerable personal cost. Their compensation is certainly not financial, and the medical cover they receive is, at best, basic.
We need US$12,500 to fly this brave young man home and to give him a chance with adequate rehabilitation. Ironically that amount is equivalent to only eight pounds of ivory sold in Beijing."
Top ivory investigator, Esmond Bradley Martin, killed in Nairobi (full story: AG News Desk)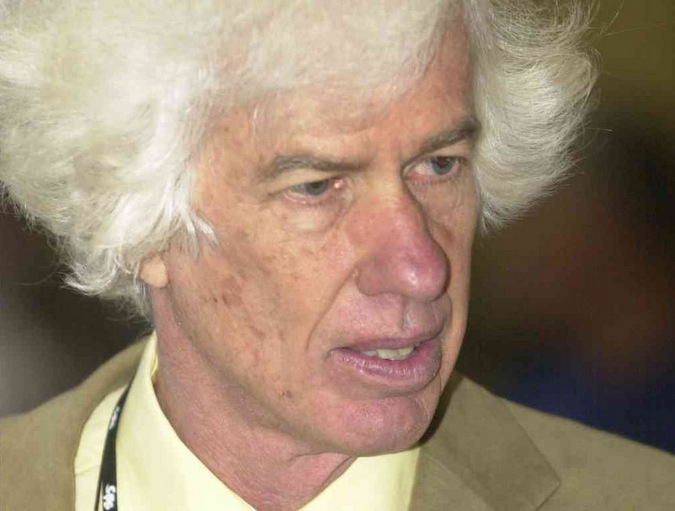 Esmond Bradley Martin, one of the world's leading ivory trade investigators living in Kenya, was on Sunday found dead in his house at Langata, Nairobi.
The 75-year-old, who was alone in the Nairobi house, had a stab wound in the neck.
Esmond has authored several ground-breaking investigative reports on rhino and ivory smuggling in Kenya and the trade in China, Vietnam, and Laos. He was said to have been working on his latest report on the rhino and ivory trade by the time of his death.
Nairobi DCI boss Ireri Kamwende said they are yet to identify Esmond's attackers. His wife, who reported the death, said she found her husband's lifeless body after coming from a nature walk at around 4pm.
Among his achievements was helping persuade China to shut down its legal rhino horn trade in 1993 and ivory trade last year.
His last report, Decline in the Legal Ivory Trade in China in Anticipation of a Ban, was published by conservation group Save The Elephants last year.