In this week's news wrap Liwonde National Park in Malawi celebrates the birth of the first cheetah cubs in 100 years; a report reveals over 6,000 lion skeletons have been exported to Asia in the last decade; African aquaculture is threatening native fish species; and good news for rhinos as 14 black rhinos are successfully moved from Kwa-Zulu Natal to a new private reserve to help with population growth. 
Malawi welcomes two newborn cheetah cubs to Liwonde National Park (full story: Traveller24)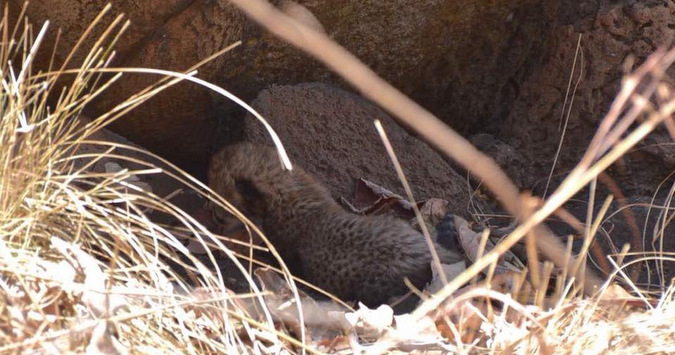 Two cheetah cubs have been born to one of the four cheetahs currently living in Liwonde National Park in Malawi. Earlier this year, four cheetahs were translocated to the park – the first of this species to return to the park in 100 years.
Prior to the translocation, the absence of these predators in Liwonde was due to habitat loss, human-wildlife conflict and poaching that eradicated the species in the past. The reintroduced population and birth of the cubs is a new turning point for the park and they are optimistic for the future restoration of the parks' natural ecosystem and conservation of cheetahs.
Over 6'000 South African lion skeletons shipped to Asia (full story: Times Live)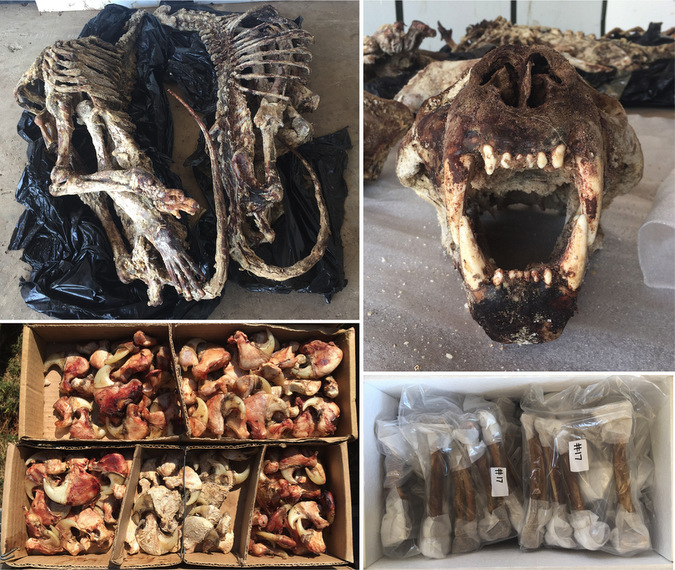 According to a Wits University academic researcher, more than 6'000 lion skeletons have been exported from South Africa to south-east Asia in the last decade.
Lion bones have replaced tiger bones in traditional Chinese medicine' including "bone-strengthening" wine, with most of the bones sourced from so-called 'canned' lions.
More than half of the lion skeletons' skulls' claws and teeth exported by South Africa go to Laos' with the rest going to Vietnam and Thailand.
In the last quarter of 2016, lion bone exports fluctuated – probably due to the fact that from this year CITES restricted the trade in bones from captive animals. However, the academic warns that this restriction could now fuel poaching.
Aquaculture threatens native fish species of Africa (full story: Yale Environment 360)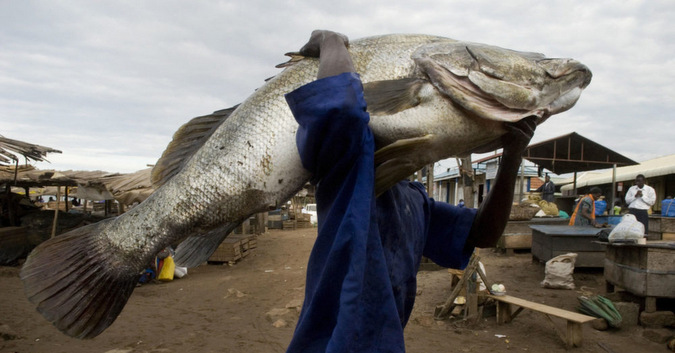 Scientists are warning that a new aquaculture push is introducing invasive species that could devastate natural ecosystems in Africa.
Africa's fast-growing human population fuels the demands for more fish, and with most of the continent's wild fish populations fully exploited, investors are seeing new opportunities in aquaculture. Yet in the rush to promote fish farming, some are ignoring lessons from the recent past and introducing potentially harmful species to major water bodies, often without meaningful prior research, governmental control, or even viable business plans.
The problem of aquatic invasive species in Africa is understudied and these species are now threatening the ecology of natural jewels like Lake Malawi.
Successful relocation of 14 black rhinos in South Africa (full story: WWF)
The WWF South Africa Black Rhino Range Expansion Project (BRREP) has successfully moved its latest population of black rhino to a new location in South Africa, in an attempt to bolster dwindling population numbers.
Recently, 14 black rhinos were moved from Kwa-Zulu Natal to a new private reserve at an undisclosed location north of the country.
One of the aims of the project is to provide a larger living and breeding area for the rhinos to thrive, and this is achieved by moving founder populations to new areas. The project has been moving rhinos since 2004, with the most recent being their 11th successful move. There are currently approximately 200 black rhinos on BRREP sites across South Africa, representing about 10% of the country's black rhino population.