In this week's news wrap a report claims that the European Union is a major destination for illegally smuggled live snakes, lizards and tortoises from southern Africa; three bull elephants are killed after escaping Kruger National Park; according to a report poaching is threatening the survival of the magot monkey in Morocco; and in two separate cases, approximately 2,800 kilograms of pangolin scales and 3.5 tons of ivory – both originating from Nigeria – have been seized by Hong Kong and Singapore custom officials respectively.
Europeans are major smugglers of southern African reptiles (full story: Bulawayo24)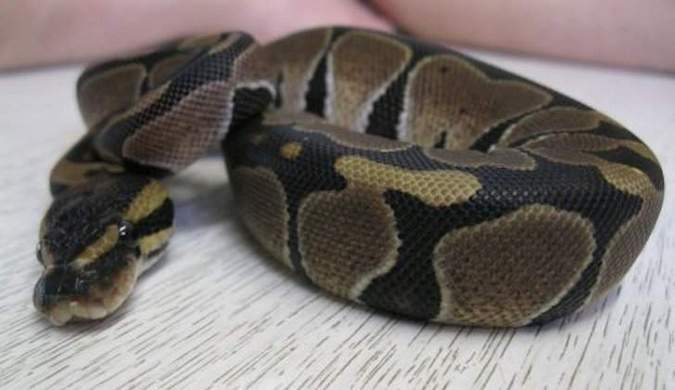 The European Union is a major destination for illegally smuggled live snakes, lizards and tortoises from southern Africa, posing a serious threat to their conservation. Wealthy EU citizens are big collectors of rare reptiles, with one tortoise openly offered for sale at R35,000.
Most of the species are protected by South African or Namibian legislation. They may not be removed from their natural environment but once they reach Europe the trade becomes legal as there is no legislation outside southern Africa protecting them according to a report released by the German organisation, Pro Wildlife.
Southern Africa has the richest reptile diversity in Africa, which currently comprises of almost 500 species, almost double that of the Congo basin. What's more, southern Africa's reptile fauna has a very high level of endemism – almost 80% are only found here and nowhere else in the world.
"Due to this fact," says Michael Adams, a herpetologist at The Biodiversity Company, "many of our reptile species then become targets for the illegal pet trade."
Unfortunately, even though many of the reptilian species are threatened or endangered, they tend to be overlooked in global conservation plans. According to the Southern African Reptile Conservation Assessment (SARCA) this is due, in part, to the fact that available information is incomplete and not easy to access. Existing distributional information for the region's reptiles has not been adequately collated and integrated into a single database.
As a result, many reptiles from South Africa are not protected by the Convention on International Trade in Endangered Species of Wild Fauna and Flora (CITES) and therefore are also not protected under EU law.
The reptiles, like the giant girdled-lizard (or Sungazer), the many-horned adder, the side-winding adder, as well as a range of geckos and tortoises, are mostly rare with a very small distribution range, which makes them highly prone to over-exploitation. Their rarity is reflected by the prices they fetch for the pet-trade in Europe, which is typically around R8,000 to R10,000 per animal. One extremely rare Kalahari tent tortoise is currently up for sale for over R35,000. (continue to full story here)
3 Bull elephants killed after escaping Kruger National Park (full story: AG News Desk)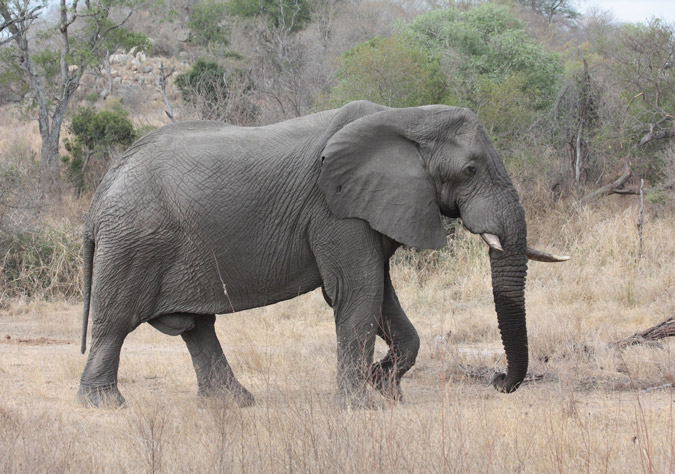 SANParks announced on their Facebook page that three bull elephants have been killed by the Mpumalanga authorities after escaping the Kruger National Park near Matsulu Village, in the vicinity of Nelspruit.
Lesley Nyawo, public relations assistant at SANParks:
"SANParks received reports on 3 elephant bulls that escaped from the Kruger National Park into Matsulu village which is one of the neighbouring communities bordering the park earlier today, 10 March 2018.
A helicopter was dispatched by SANParks to herd the elephants back into the park upon request from the Mpumalanga Tourism and Parks Agency, the operation to herd the elephants back into the park was unsuccessful based on interferences on the ground by the community members which led to the a decision to take the elephants down.
The situation is being monitored and administered by the Mpumalanga Tourism Parks Agency using the applicable legislation for such incident as Matsulu is outside of the park and within the jurisdiction of Mpumalanga Tourism Parks Agency."
Read this summary of the elephant management strategy for the Kruger National Park. This post includes notes on the handling of escaped elephants.
Poaching a major threat to the magot monkey (full story: 2M)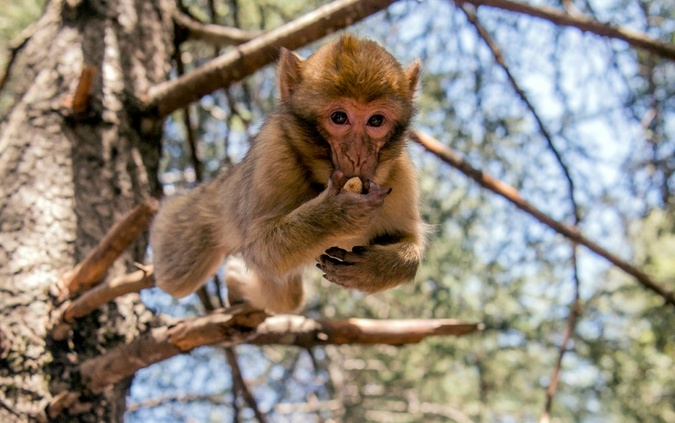 Poaching is one of the main factors threatening the survival of the magot monkey (Macaca sylvanus), a species also known as a barbary macaque, and which is endangered in Morocco, warns the Office of the High Commissioner for Water and Forests and the fight against desertification (HCEFLCD).
The Middle Atlas hosts about 67% of the remaining population of the magot monkey in the world, this number has decreased by about 65% over the last three decades, from 15,000 to 5,000, says the HCEFLCD in a statement sent to MAP .
"Despite the measures taken, the species is subject to several threats, in particular the loss of its habitat, poaching and the illegal trade as pets," the High Commission said days after the celebration of World Wildlife Day.
The destruction of the habitat of this species is considered to be due to several factors of human origin such as overgrazing, habitat destruction, or the illegal trade, as well as the climatic changes which affect the Moroccan forests by phenomena of withering and scarcity of water resources, explains the statement. (continue to full story here)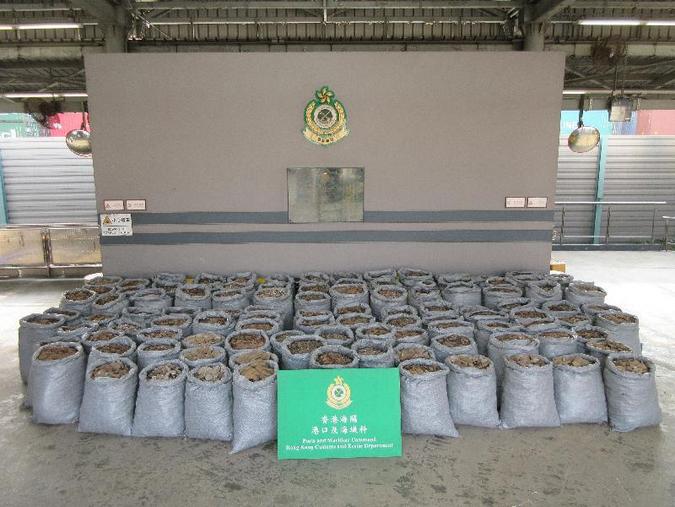 Hong Kong Customs on Wednesday (March 7) seized about 2,800 kilograms of suspected pangolin scales with an estimated market value of about $3.3 million from a container at the Tsing Yi Cargo Examination Compound.
Through risk assessment, customs officers inspected a 40-foot container declared to contain metal scraps arriving in Hong Kong from Nigeria. Upon inspection, Customs officers found the suspected pangolin scales in the container.
Investigation is ongoing.
Under the Import and Export Ordinance, any person found guilty of importing or exporting unmanifested cargo is liable to a maximum fine of $2 million and imprisonment for seven years. Under the Protection of Endangered Species of Animals and Plants Ordinance, any person found guilty of importing or exporting an endangered species without a licence is liable to a maximum fine of $5 million and imprisonment for two years.
Singapore seizes 3.5 tons of ivory en route to Vietnam (full story: VnExpress)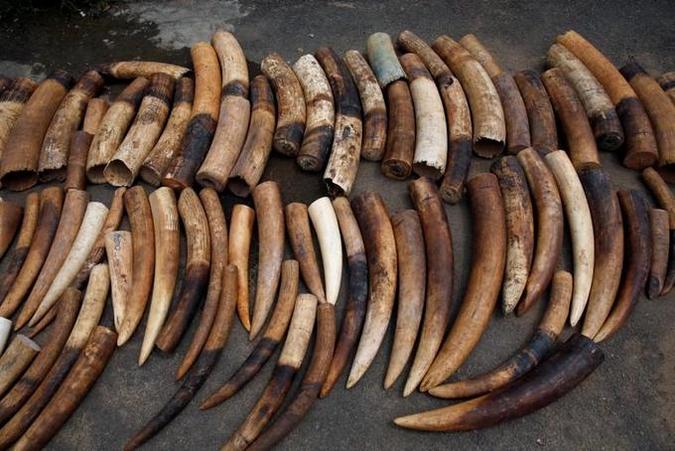 A huge shipment containing 3.5 tons of elephant ivory was seized in Singapore en route to Vietnam on March 8 (Thursday), authorities said. Officials said the shipment had arrived from Nigeria, the Strait Times reported.
An inspection uncovered ivory that could have fetched around $2.5 million on the black market, the report said.
Elephants are a protected species under the Convention on International Trade in Endangered Species of Wild Fauna and Flora, of which both Singapore and Vietnam are signatories.
Vietnam outlawed the ivory trade in 1992 but the country remains a top market for ivory products prized locally for decorative purposes or in traditional medicine, despite having no proven medicinal qualities. Weak law enforcement in the country has allowed a black market to flourish, and Vietnam is also a regular transit point for tusks trafficked from Africa destined for other parts of Asia, mainly China.
The country reported dozens of seizures last year, including one case in which three tons of ivory were found in the central province of Thanh Hoa in July.