In this week's news wrap we have news from the UK of a proposed ban in all sales of ivory, regardless of age; the Duke of Cambridge praises Africa's true heroes at the Tusk Awards; a woman is bitten by a hyena after trying to break up a fight; a video of young elephants bound for Chinese zoos mistreated during their capture; and lions thrive after a successful translocation.
United Kingdom to ban sale of ivory regardless of age (full story: The Guardian)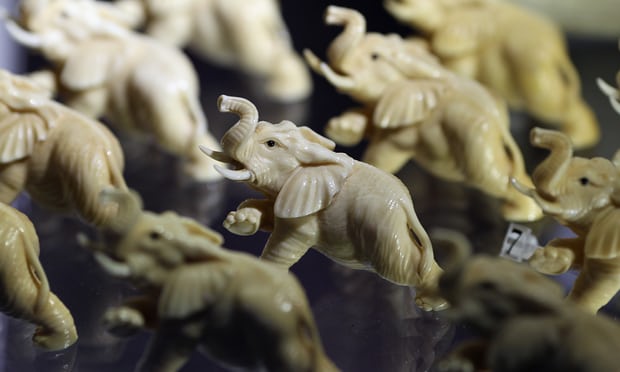 A new plan has been put forward to the government to ban the sale of ivory in the UK, regardless of when it was processed – a victory for  the Duke of Cambridge's campaign to halt the trade in endangered wildlife.
Currently, the law allows trade in 'antiques' carved before 1947.
Some exceptions will be made for antique ivory items, including musical instruments, sales to and between museums, and items of significant historical or cultural value.
The UK is the biggest exporter of legal ivory in the world and shutting down the trade will help prevent illegal ivory being laundered by criminals.
The Duke of Cambridge salutes Africa's true heroes (full story: AG News Desk)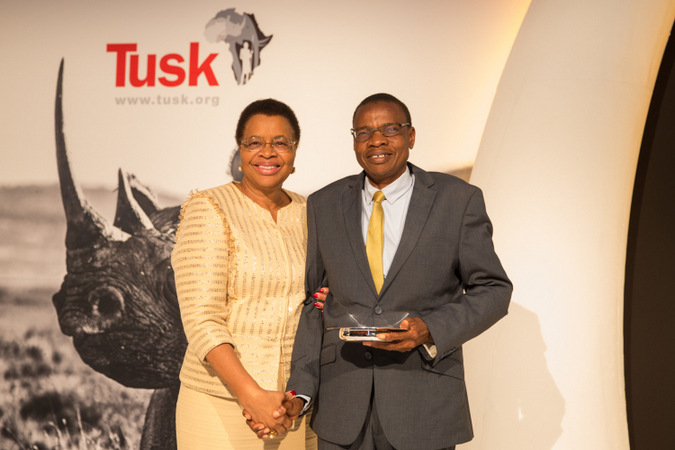 On Wednesday, a large crowd of conservationists gathered in Cape Town, South Africa for the Tusk Conservation Awards to pay tribute to a few of Africa's true heroes – the men and women who continue to dedicate their lives to conservation at ground level.
Paying tribute tonight to their extraordinary achievements and "unrelenting dedication and commitment", the Duke of Cambridge, Prince William (Tusk Trust's Royal Patron) addressed the gathering via video.
The prince said: "I worry a great deal that our generation is not meeting our moral obligation to leave this planet in better shape than we inherited it.  Our children and grandchildren will not thank us if we fail in our duty to reverse the decline in so many species."
Awards for the evening went to:
The Prince William Award for Conservation in Africa: Rian Labuschagne
Tusk Award for Conservation in Africa: Brighton Kumchedwa
Tusk Wildlife Ranger Award for bravery and dedication: Solomon Chidunuka and Lucky Ndlovu
Woman bitten by hyena seeks help from paramedics (full story: Kormorant)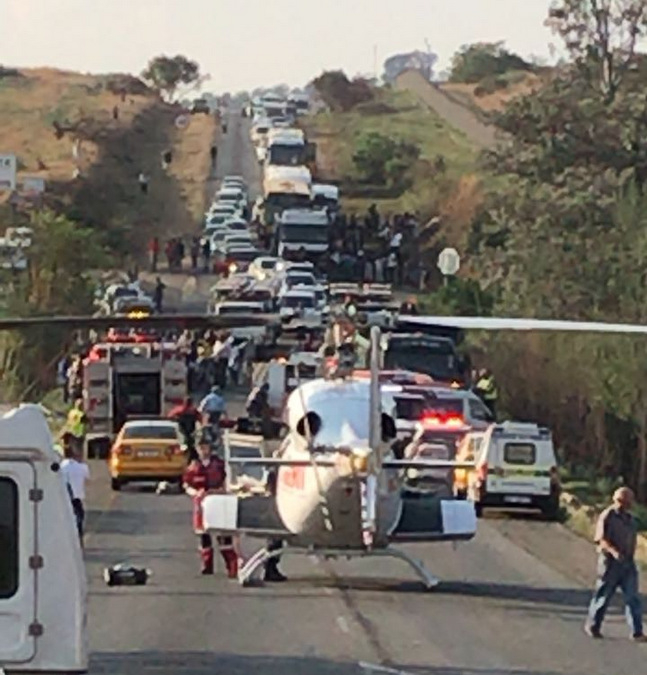 While attending to a truck accident in Johannesburg, South Africa, paramedics were approached by a woman who had been bitten by a hyena on a neighbouring farm.
According to the woman, she was trying to break up a fight between two hyenas and was bitten, suffering a partial amputation on her hand.
The woman is believed to be a hyena handler. The emergency helicopter meant for the truck driver was instead used for the woman to get her to hospital, while the driver was transported via ambulance.
Young elephants kicked and slapped during capture for Chinese zoos (full story: AG News Desk)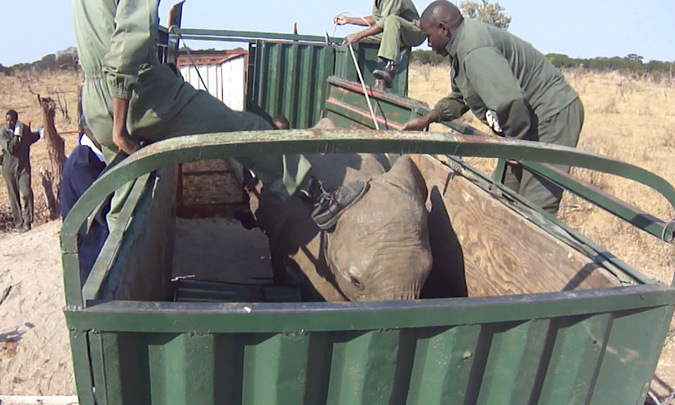 Rare footage has emerged of the capture of wild young elephants in Hwange National Park in Zimbabwe, where the calves suffered from rough treatment as they were sedated and taken away.
It is believed that they are destined for legal sale in Chinese zoos.
The footage, a series of isolated clips and photographs, documents the moment that operatives are running into the bush, then shows them tying up one young elephant. The elephants are then seen herded together in a holding pen near the main tourist camp in Hwange.
Altogether, 14 elephants were captured during this time period, according to the source, who asked to remain to anonymous for fear of reprisal. The intention was to take more elephants, but the helicopter crashed during one of the operations. It is estimated that 30-40 elephants were to be captured in total.
Lions thrive after translocation (full story: AG News Desk)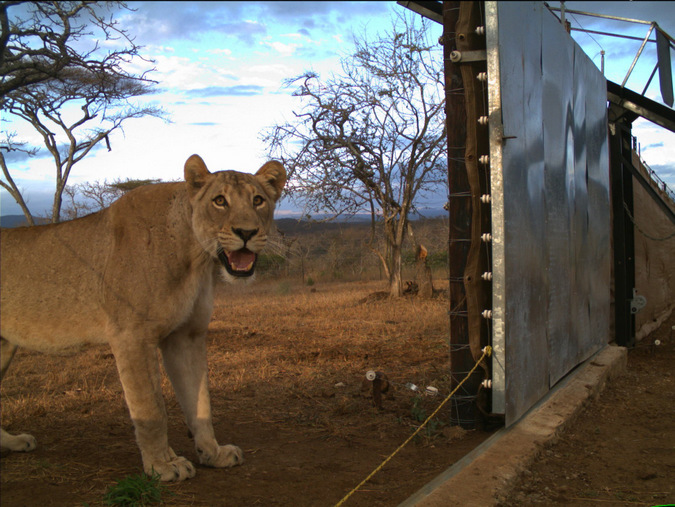 Earlier this year a pride of three lions (one male and two females) arrived at their new home – Somkhanda Community Game Reserve in northern KwaZulu-Natal, from &Beyond Phinda Private Game Reserve. This translocation was carried out as part of Phinda's lion management strategy, supported by Empowers Africa and inspired by a feature documentary, Blood Lions™.
The lions were recently released from the boma into the greater reserve where they now roam freely over approximately 30,000 acres.
"Having lions reintroduced to Somkhanda Game Reserve is a huge achievement for the Gumbi Community and Emvokweni Community Trust who are the owners and custodians of Somkhanda," said Dave Gilroy, Wildlands' Conservation Strategic Manager.