In this week's news wrap a video has emerged showing the horrific conditions being endured by elephants at Beijing Zoo in China; body parts from threatened wildlife are allegedly being widely sold on Facebook; a Chinese man was jailed by a Dutch court for smuggling rhino horn; a pangolin was saved during a poaching syndicate interception in Makhado, South Africa; a pair of rare twin elephant calves thrill conservationists in Tanzania; and a new report helps Uganda take aim at wildlife trafficking. 
Video: Horrific conditions for elephants at Beijing Zoo (full story: AG News Desk)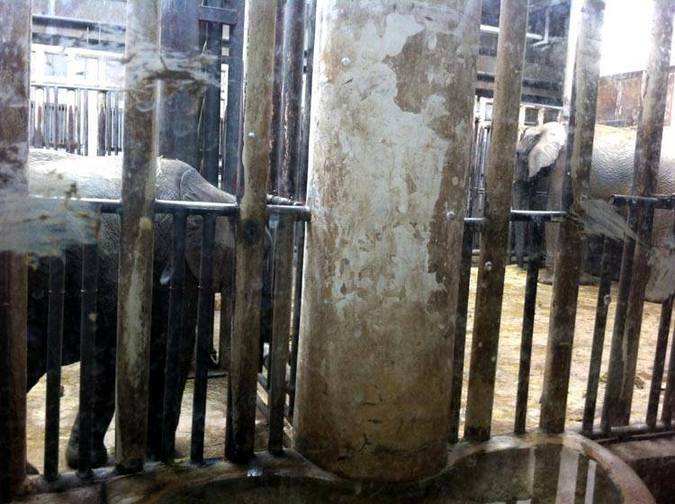 Incredibly distressing video footage has emerged of the horrific conditions being endured by elephants at Beijing Zoo in China.
The video below was taken by conservation activist Sharon Pincott, who was in China to speak to school children about the work she does for elephants in Zimbabwe. She visited the zoo on two consecutive days, and was absolutely disgusted to witness the awful conditions that both African and Asian elephants were living in.
According to Sharon, the elephants are housed inside tiny concrete cells which open into small, barren outside areas. From what she could tell, the elephants clearly hadn't been out of their concrete cells for the 48 hour period that she was around Beijing Zoo. She imagines, however, that they do go into their small outside areas sometimes – although not nearly enough. She was unable to find out where the three African elephants (an adult male, female, and young male calf) that are currently housed in the zoo come from, but she does not believe the calf came from Zimbabwe – she suspects it was bred at the zoo. The origin of the two adults is unknown.
However, Zimbabwe has previously stated that Beijing Zoo is an "appropriate and acceptable destination" for their elephants.
CITES is right now inviting comments – to be received before 26 April 2018 – regarding CITES issuing permits allowing live animals to be sent to zoos. Sharon states that numerous organisations will be making official submissions (using video and photographic evidence such as she posted), but suggests – after viewing her video – that every individual should also politely send their own personal opinions on this practice, in an email to info@cites.org.
Body parts from threatened wildlife allegedly widely sold on Facebook (full story: AG News Desk)
Facebook is allegedly displaying advertisements for well-known American corporations on group pages operated by overseas wildlife traffickers illegally selling the body parts of threatened animals, including elephant ivory, rhino horn and tiger teeth.
In a secret complaint filed with the Securities and Exchange Commission, wildlife preservation advocates allege that Facebook's failure to stop illicit traders using its service for illegal activity violates the social network's responsibilities as a publicly traded company.
The complaint, a copy of which was provided to The Associated Press, was initially filed in August on behalf of an undercover informant represented by the National Whistleblower Centre, a non-profit legal advocacy group. The identity of the informant, who recorded video of face-to-face meetings with wildlife traffickers set up over Facebook, has been kept confidential out of safety concerns.
The SEC declined to comment on Monday on whether the whistleblower complaint triggered an investigation of the company. "Facebook is not an innocent bystander to these crimes," said Stephen Kohn, executive director of the National Whistleblower Centre. "Facebook sold advertisements on the very pages the illegal ivory was being marketed." (continue to full story here)
Chinese man jailed by Dutch court for smuggling rhino horn (full story: News24)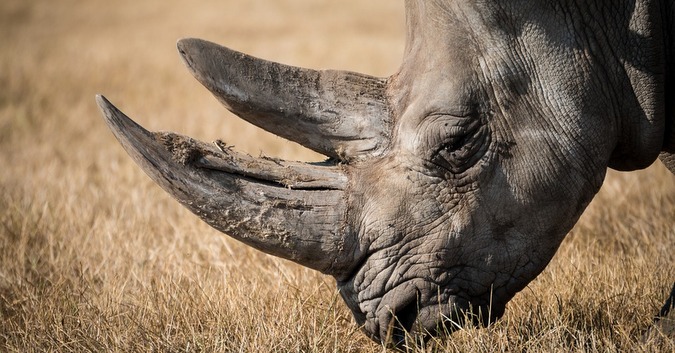 A Dutch court on Friday sentenced a Chinese man to a year in jail for smuggling five rhino horns and four other horn objects worth about €500 000 ($613 000) in his luggage. The man was caught by customs officials at Schiphol airport in December, as he transited through Amsterdam on his way from South Africa to the eastern Chinese metropolis of Shanghai.
"The Amsterdam court has sentenced a 30-year-old man of Chinese nationality to 12 months in prison for smuggling rhino horns and falsifying a visa," the Dutch Food and Consumer Product Safety Authority said. It recalled that trading in endangered species is banned under the Cites convention prohibiting sales of protected animals and plants. (continue to full story here)
Australian MPs to probe links to illegal ivory trade (full story: VOA News)
A parliamentary inquiry in Australia is investigating whether the domestic and legal trade in ivory is contributing to the deaths of thousands of African elephants each year.
Members of parliament are investigating if lax regulations are allowing recently poached ivory to be passed off as antiques in Australia. It is illegal to import ivory into Australia, but there are concerns black market ivory is being smuggled into the country.
Campaigners argue there is clear evidence poachers have been using Australia to offload elephant tusks from the illicit trade in ivory into the legitimate art market. In the past decade, more than 320 imported and 79 exported items made of ivory have been confiscated by Australian authorities.
Britain, the United States, the European Union and China have all limited their domestic trades of ivory and rhino horn in recent years. Australia's parliamentary inquiry will look at a range of options, including a total ban on the sale of all ivory and horn items. (continue to full story here)
Pangolin saved during poaching syndicate interception in Makhado (full story: Review Online)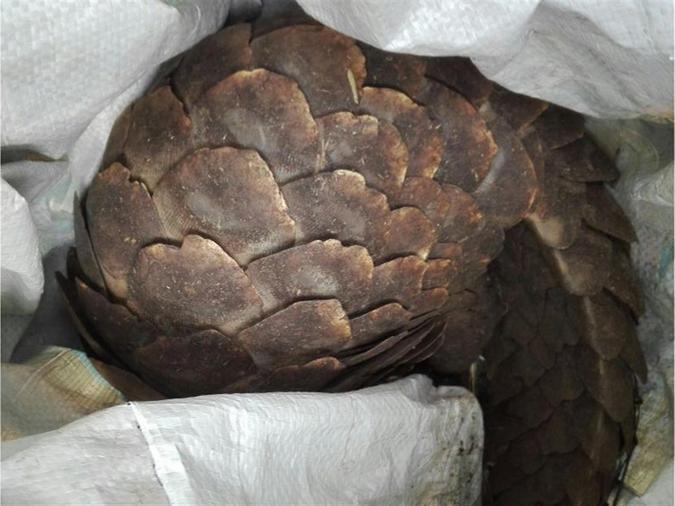 According to police spokesperson, Lt Col Moatshe Ngoepe, a joint intelligent driven operation was conducted in Makhado in South Africa, where two suspects aged 35 and 42-years-old, were arrested for possession of a protected species, a pangolin.
During the arrest, a Toyota Hilux bakkie which was used to transport this animal, was also seized.
"Members of the operation followed up on a tip off from the community, which led to the arrest of the suspects at a parking bay within the CBD,"he said. The suspects will appear before the Louis Trichardt Magistrate's Court on 12 April, on possession of protected species.
Pair of rare twin elephant calves thrill conservationists in Tanzania (full story: AG News Desk)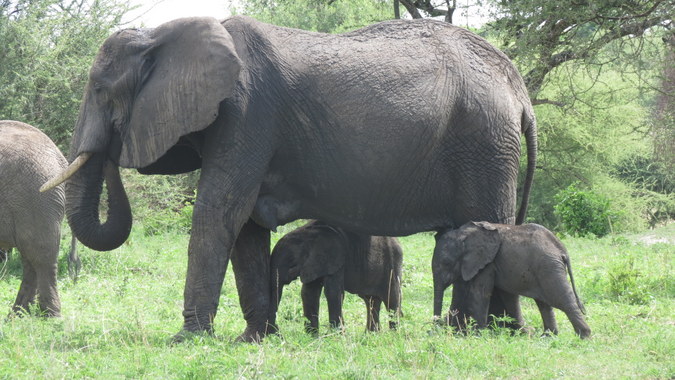 Conservationists working in Tanzania's Tarangire National Park have not one but two good reasons to be hopeful for the park's savanna elephant population: a pair of rare twin calves who have recently joined their mother's herd.
Researchers for WCS (Wildlife Conservation Society) who have been studying the Tarangire ecosystem's northern subpopulation for 25 years recently spotted the calves – one male and one female – during their monitoring efforts and have been keeping a close eye on the infant animals. It is estimated that one percent of all elephant conceptions results in twins.
The scientists report that the mother elephant named Eloise, estimated to be 57 years old, gave birth to the twins in August 2017, which makes her the oldest mother elephant known to have given birth to twins.
In spite of the odds, Tarangire researchers report that the twins are both doing well and are already approximately eight months old. They will continue to suckle with their mother for another three to four years while making the transition to the park's lush vegetation. (continue to full story here)
New report helps Uganda take aim at wildlife trafficking (full story: AG News Desk)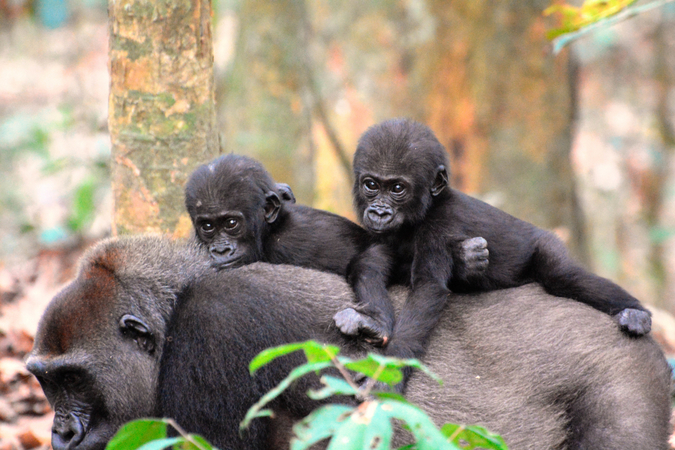 A new TRAFFIC report identifies Uganda as one of the common transit points for the trafficking of wildlife and wildlife products in the Central and East Africa region. Criminal organisations in Uganda are mainly associated with the smuggling of ivory, but in recent years have also been heavily linked to pangolin trafficking.
The report, Uganda Wildlife Trafficking Assessment, produced by TRAFFIC as part of the USAID-funded Wildlife TRAPS Project, provides a comprehensive look at Uganda's illegal and legal wildlife trade, poaching trends, and wildlife trafficking routes over the last 10–15 years. Uganda is home to a spectacularly diverse array of wildlife, housing more than half of the world's remaining mountain gorillas, 50% of Africa's bird species, almost 40% of Africa's mammal species, and 19% of Africa's amphibian species.
"Uganda's incredible biological diversity is one of the world's great treasures, and the rightful heritage of all Ugandans," says Mark Meassick, Mission Director of the USAID Mission to Uganda. "Successfully managing wildlife conservation is not only fundamental to achieving Uganda's sustainable development goals, it is our collective responsibility to future generations."
Despite serving as a trafficking hub, the majority of Uganda's wildlife does not face major threats from organised poaching inside the country's borders. Elephant poaching is less of a concern in Uganda as compared to ivory trafficking, although some poaching episodes are still registered by the authorities. In fact, Uganda's elephant population has increased slightly in recent years. (continue to full story here)