In this week's news wrap the Botswana government has provided context and questioned irresponsible reporting regarding the discovery of 87 elephant carcasses; a mother and child were left critically injured after they were trampled by a giraffe in Limpopo; a Namibian 'problem' lion has died during a relocation operation; Zimbabwe will be donating ten white rhinos to the Democratic Republic of Congo; cheetah smugglers were nabbed in Somaliland's first court conviction of wildlife criminals; and a study shows that the delay on the full ban of ivory trade in Hong Kong could encourage elephant poaching.
Elephant poaching: Botswana government provides context, questions irresponsible reporting (full story: AG NewsDesk)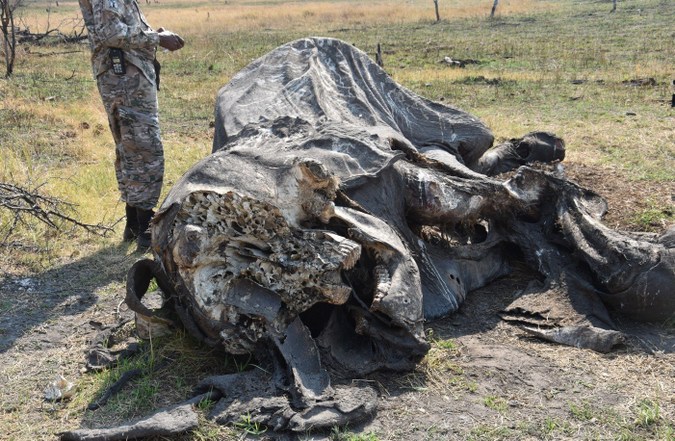 Stories are doing the rounds about the discovery of at least 87 elephant carcasses in Botswana, sparking an international outcry over what is being called the largest scale of elephant poaching to date.
The following is a letter from the Botswana government in response to the elephant poaching statistics:
The Government of Botswana has noted with concern unsubstantiated and sensational media reports on elephant poaching statistics in Botswana carried by some local and international media attributed to Elephants Without Borders (EWB), a non-governmental organisation contracted by the Botswana Government to carry out the dry season aerial survey of elephants and wildlife in northern Botswana covering Chobe, Okavango, Ngamiland and North Central District. The stories allege that about 90 elephants have been indiscriminately killed recently.
To this end, the Government of Botswana wishes to inform members of the public and other key stakeholders that these statistics are false and misleading. At no point in the last months or recently were 87 or 90 elephants killed in one incident in any place in Botswana.
The Government of Botswana wishes to further inform that the survey conducted by EWB started on 5th July 2018 and is expected to end by 30th September 2018.
During the conduct of the survey from 5th July up to 1st August 2018, EWB reported that they had come across 53 elephant carcasses which were incidents that had already been cumulatively reported officially to the Government as early as July and August of this year… (Continue reading the full letter here)
Giraffe tramples mother and child – both left critically injured (full story: AG News Desk)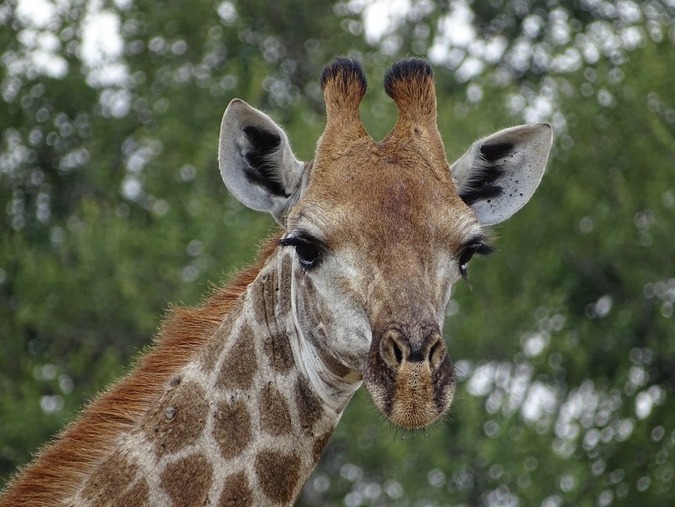 A mother and child were left critically injured yesterday afternoon after they were trampled by a giraffe on a farm in Hoedspruit, Limpopo.
ER24 paramedics were alerted to this incident after the Hoedspruit Medical Rescue arrived on the scene and assessed the patients. Assessments showed that a mother, believed to be in her 30s, as well as a three-year-old boy, had sustained numerous injuries and were both in a critical condition.
According to the TIMESLive, the incident occurred at the Blyde Wildlife Estate' just outside Hoedspruit, when "Sam Williams found his wife and son being attacked by the giraffe as he returned from a trail run on the estate – a mere 150m from their family home – on Monday evening". Williams managed to chase away the giraffe and his wife and son were treated on the scene by Hoedspruit Medical Rescue as well as a medical doctor from Hoedspruit.
A family spokesperson from Botha & Lovegrove Attorneys said in a statement that the incident had happened where the three-year-old son, Finn, usually waited for his father to return from his run.
The giraffe had recently given birth, and Williams said that "he regarded the incident as an unfortunate act of nature' where the giraffe saw his wife and son as a threat to her calf".
Finn underwent an operation during the early hours of Tuesday morning to release pressure on his brain related to his injuries, and currently "both mother and son are stable but in a critical condition"… (Continue to full story here)
Namibian 'problem' lion dies during relocation, remaining five are safe in a private reserve (full story: AG News Desk)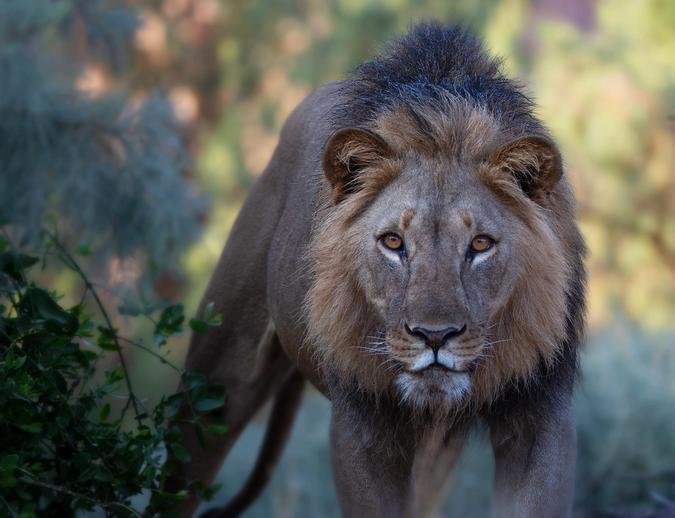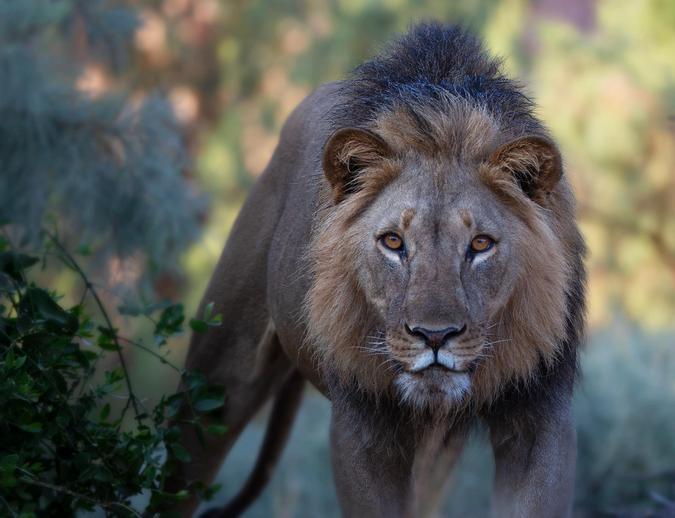 The attempted relocation of six Namibian desert-adapted lions (3 adults and 3 cubs) from the Daures area (Erongo region) to Skeleton Coast Nation has failed, and the subsequent relocation of the same lions to a private game reserve in the Khomas Region was dogged in controversy as one lion died in the process.
According to Namibia's Ministry of the Environment & Tourism (MET), the six lions were twice relocated to Skeleton Coast after they caused "problems" (communities were reporting ongoing livestock losses) in their home range in the Erongo region, and on both occasions the lions returned to their home ranges. MET subsequently decided to relocate the lions to the 9,500 hectare N/a'an ku sê wildlife sanctuary where they "will not cause any problems".
The male lion, Nkosi – XPL 110, died during this relocation, reportedly of "capture stress". The adult lions had previously been collared for a monitoring and early warning system, as part of MET's attempts to deal with ongoing human-lion conflict in the area.
MET advised that the relocated lions would remain the property of MET, and will be relocated to a national park once MET is "satisfied with their behaviour"… (Continue to full story here)
Zimbabwe to donate 10 white rhinos to DR Congo (full story: AG News Desk)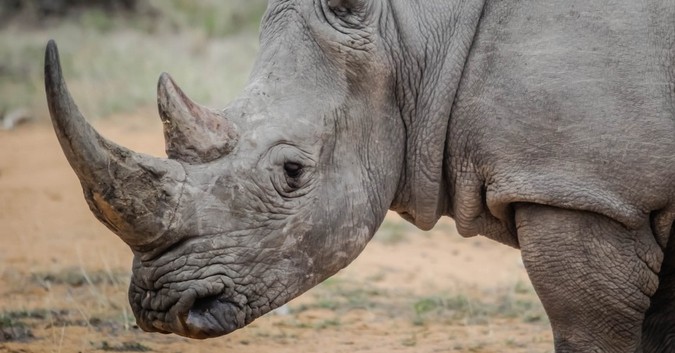 Zimbabwe will be donating ten white rhinos to the Democratic Republic of Congo, according to a statement by Zimbabwe Parks and Wildlife Management Authority (ZimParks), with the aim of re-establishing a population that was driven to extinction by poachers a decade ago and expand the regional rhino range area.
According to the statement, the rhinos are being translocated from three different areas – Lake Chivero Park, Kyle Recreational Park and Matobo National Park. Rhinos at Lake Chivero and Kyle have reached near ecological carrying capacity and the translocation is part of destocking in line with an approved national rhino conservation and management strategy.
"The translocation is being done adhering to local and international wildlife translocation protocols," the ZimParks statement said, "particularly IUCN rhino pre-translocation guidelines and the African Rhino Range States' African Rhino Conservation Plan."
ZimParks and conservationists said moving the rhinos from Zimbabwe would strengthen the gene pool. Zimbabwe had about 800 black and white rhinos in 2016 and is one of just four countries with nearly all the world's white rhinos… (Continue to full story here)
Cheetah smugglers nabbed in Somaliland's first court conviction of wildlife criminals (full story: Namibia Economist)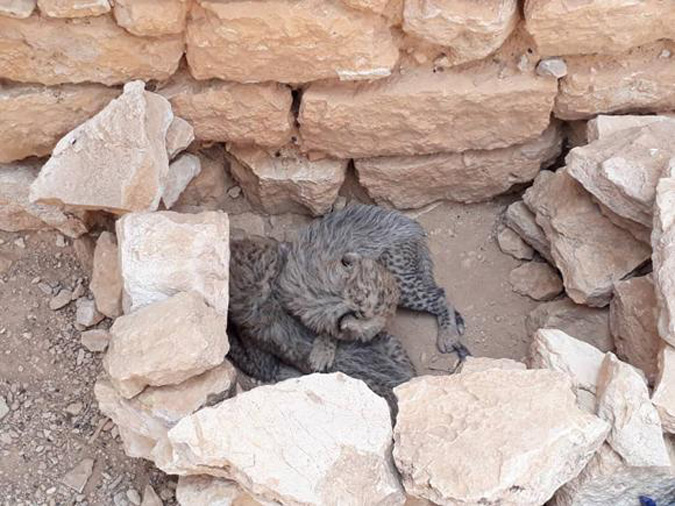 Two cheetah cubs, kept in appalling conditions, were confiscated by conservation authorities in Somaliland at the same time as the independent territory celebrated its first formal court conviction of wildlife criminals operating out of north-east Africa.
Somaliland is the blade of the Somalia hatchet on the Gulf of Aden. It functions as an independent state following a unilateral declaration of independence in 1991. It is widely suspected as the main trade route for smugglers through the Port of Berbera for wildlife and game products originating from Ethiopia and Kenya. Conservation authorities have recorded 47 confirmed instances of cheetahs being smuggled through Somaliland for rich Arabs from 2011 to 2017. However, it is estimated that as many as 300 cheetahs are taken through Somaliland every year.
The suspected criminals were arrested when the Somaliland authorities, assisted by a local team managed by the Namibia-based Cheetah Conservation Fund (CCF), confiscated six cheetah cubs of different ages on 05 August in El Sheikh near Berbera. The cubs, now under proper care of the CCF team, ranged between 3 and 7 months in age and displayed various degrees of malnutrition and dehydration… (Continue to full story here)
Delay on full ban of ivory trade in Hong Kong could encourage elephant poaching, study shows (full story: South China Morning Post)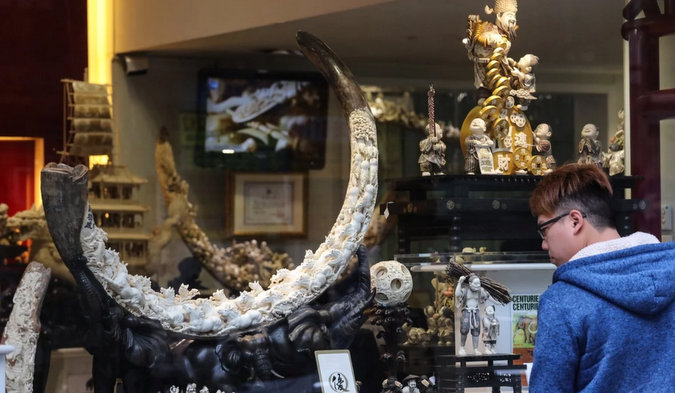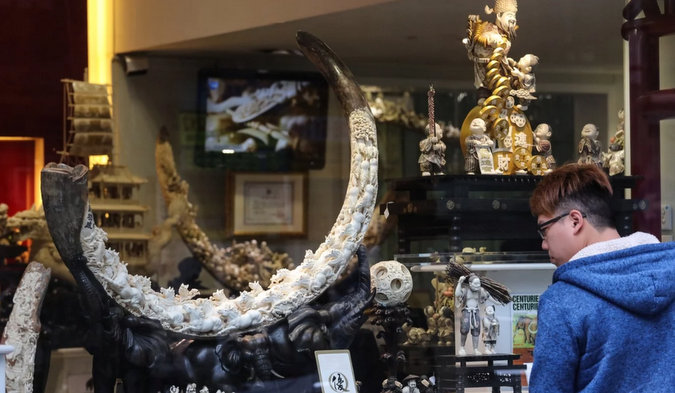 The shutdown of mainland China's domestic ivory market last year may be shifting more of the trade across the border to Hong Kong where a citywide ban is to come into effect in three years, according to a study. The mismatch in timing of the two bans may be inadvertently widening the window for illegal trading and smuggling, fuelling the poaching of elephants in Africa, researchers suggested.
Beijing implemented a nationwide ban on the ivory trade last year but Hong Kong has opted to phase out the trade gradually, with a complete ban coming into effect only on December 31, 2021.
"Because China prohibited the ivory trade at the end of 2017, there are concerns that the trade will now shift to Hong Kong – and records show this is already happening," the article, published in Frontiers in Ecology and the Environment, read… (Continue to full story here)