In this week's news wrap wildlife DNA is being used as evidence to foil poachers; bird flu has been found in wild birds around the Western Cape in South Africa, especially the swift tern; and a Hong Kong court fines ivory trader $1,000 for illegal trading as China cracks down on ivory trade.
Wildlife DNA evidence foiling poachers (full story: AG News Desk)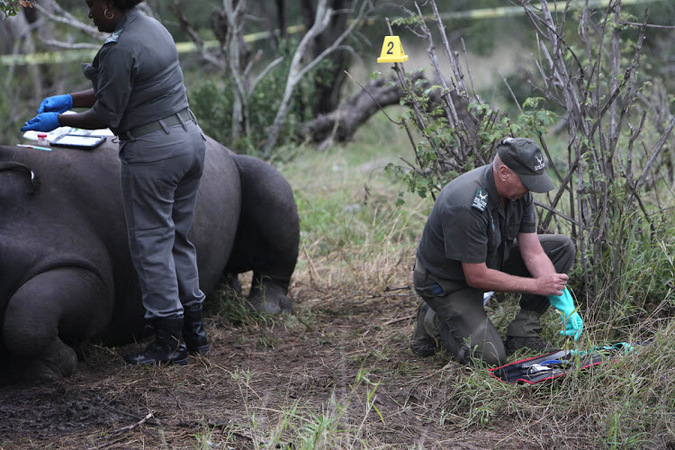 When suspected poacher Joseph "Big Joe" Nyalunga was stopped by police somewhere between Nelspruit and Gauteng' it appeared they were too late.
Investigators found bags that they suspected had held rhino horn' but they were empty. The horn had allegedly been passed on to the next rung in the rhino poaching industry in its preparation to be exported out of South Africa. But investigators hoped they might still be clues left in the bag' so they sent them to the Veterinary Genetics Laboratory at the University of Pretoria in South Africa.
"In those bags was basically dust'" explains Dr Cindy Harper' of the Veterinary Genetics Laboratory.
But Harper and her colleagues were able to tease DNA from the dust and link it to two dead rhinos that were found poached in the Kruger National Park.
The "dust case" was one of more than 5'800 forensic investigations that involved the use of the Rhino DNA Index System or RhODIS' and it is this crime-fighting tool that is the subject of an article that appeared in the latest journal Current Biology.
The article highlighted how successful the system is in linking rhino horn seized from criminals in various countries to poached carcasses found thousands of kilometres away. The report in the Current Biology highlighted nine cases where RhODIS was able to make DNA matches' and that evidence was used in the successful prosecution of perpetrators.
CapeNature warns of swift terns infected with bird flu (full story: Traveller24)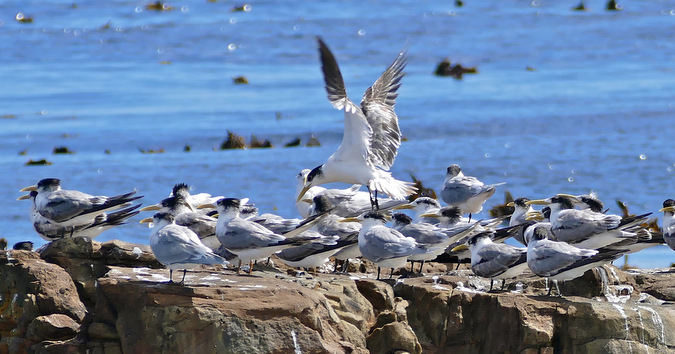 Bird flu has been found in wild birds around Western Cape, especially the swift tern, announced in a statement by CapeNature.
A number have tested positive for the H5N8 strain and has been found in Durbanville, Seapoint, between Bloubergstrand and Melkbosstrand, Kenilworth and Stony Point. The disease has been plaguing South African chicken farmers since last year, and the public has been urged to contact their local CapeNature office and/or the local state vet if they happen upon a dead or sick swift tern, especially if it's a group of them.
Signs of a sick tern include weakness and cloudy eyes, head tremors, lack of balance, walking in circles and seizures before finally dying. They are not to be handled, especially if you're going to be in contact with other birds or owners.
CapeNature also released a list of vets that know how to handle the situation in Western Cape and can also be contacted if nearby:
Bird flu, also known as avian influenza, can spread very easily through most forms of contact, including through fecal contamination. Currently there is no treatment, but culling and habitat destruction of wild birds is not the way to control the virus, according to the Western Province Government.
Humans are not affected by the virus, but unfortunately they can spread it between bird populations.
HK court fines ivory trader $1,000 for illegal trading as China cracks down (full story: Reuters)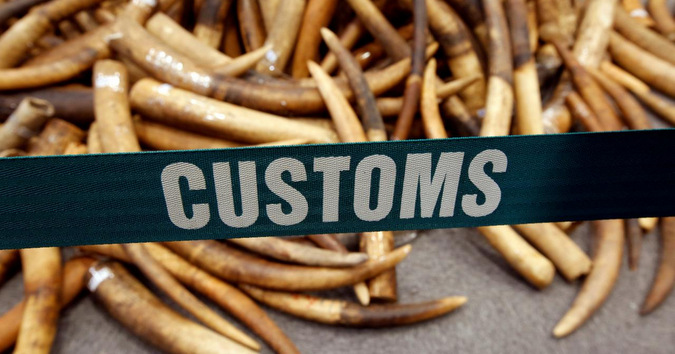 A Hong Kong court found an ivory trader guilty of illegal ivory possession and imposed a relatively light penalty of an HK$8,000 ($1,022) fine on Tuesday, less than two weeks after China implemented a total ban on ivory sales.
Hong Kong trader Lau Sai Yuan was fined HK$8,000 for illegal ivory possession after pleading guilty in Hong Kong's Eastern Magistrates' Court.
The maximum penalty under current laws is two years in jail.
Hong Kong lawmakers are considering a significant increase in penalties, with a fine of up to HK$10 million and imprisonment of 10 years.
Hong Kong adheres to regulations set by The Convention on International Trade in Endangered Species of Wild Fauna and Flora (CITES), which started to regulate the international trade of ivory in the 1970s and has banned such trade since 1990.
Only "pre-Convention ivory" is allowed to be traded when the ivory is accompanied by a pre-convention certificate.