In this week's news wrap a report claims that over 250 elephants have died in Zimbabwe due to cyanide poisoning since 2013; a suspected poacher is injured by a rhino he was tracking; South Korea clamps down on ivory smuggling; while North Korea is accused of rhino horn and ivory smuggling; and questions are raised over Namibia's killing of desert elephants.
Cyanide poisoning claim 251 elephants in Zimbabwe since 2013 (full story: Bulawayo24)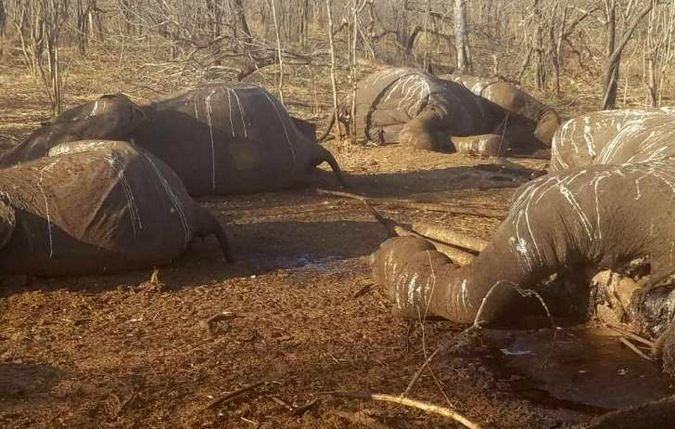 It has been reported that in Zimbabwe, 251 elephants have been killed due to cyanide poisoning since 2013, as the country continues to battle with the worrying scourge of poaching which is threatening its wildlife heritage.
The revelations follow the recent killing of 13 elephants at Masikili communal area in Hwange. Between January to October this year, 42 elephants have died as a result of cyanide poisoning, while a total of 429 arrests were made.
A recent study on the poaching trends in protected areas on the Zimbabwean side of KAZA points to a gloomy outlook with poaching projected to worsen as the operational tactics of poachers are becoming more sophisticated and complex.
Zimbabwe Parks and Wildlife Authority Public Relations Manager, Mr Tinashe Farawo said the worrying figures should motivate all stakeholders involved in the anti-poaching drive to double their efforts.
Since 2013, 900 jumbos have succumbed to poaching, and experts said this is negative to both the wildlife and tourism sectors.
Rhino injures suspected poacher in Namibia (full story: AG News Desk)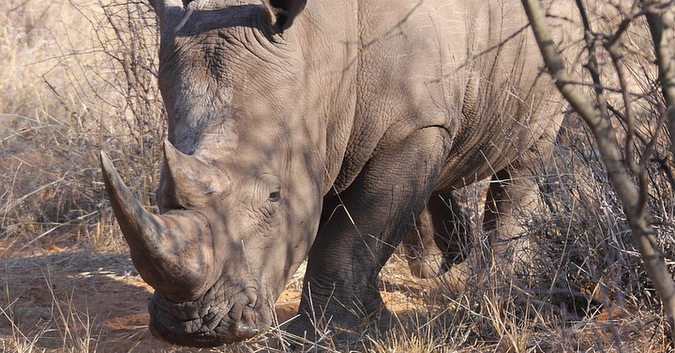 A rhino turned the tables on a suspected poacher in Namibia, charging and injuring the man while he was allegedly tracking it.
The incident happened in Etosha National Park after suspect Luteni Muharukua and other alleged poachers illegally entered the wildlife area in hopes of killing rhinos for their horns, The Namibian newspaper reported last week.
The newspaper said the rhino "appeared from nowhere" and quoted Simson Shilongo, a police officer, as saying the rhino inflicted a severe leg injury on Muharukua after he fell while fleeing.
The suspect's friends found refuge for him on a nearby mountain and police arrested him there on October 15, a day after he was injured, according to Shilongo. Muharukua was being treated at a hospital under police guard.
South Korea clamps down on ivory smuggling (full story: Yonhap News Agency)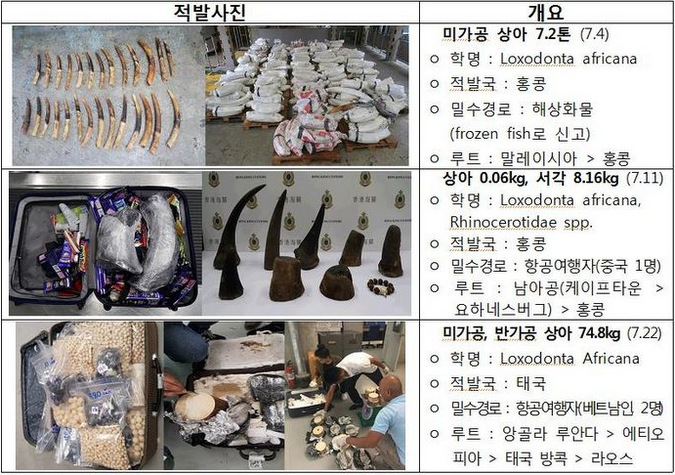 South Korea has confiscated a combined 23.4 tons of smuggled wildlife products as part of the global movement against illegal trading of endangered species, according to the customs agency.
Under the Convention on International Trade in Endangered Species of Wild Fauna and Flora (CITES), a number of live animals and plants, including rhinos, lions and elephants, and wildlife products, such as leather goods, wooden instruments and medicines, are banned from trading.
The Korea Customs Service (KCS) has joined the CITES global project to clamp down on such smuggling in the Asian region since June and caught a combined 23.4 tons of ivory, rhino horns and other wildlife goods.
The KCS said it will strengthen cooperation with other customs authorities and international organisations to prevent further smuggling of endangered species.
North Korea accused of rhino horn and ivory smuggling  (full story: AG News Desk)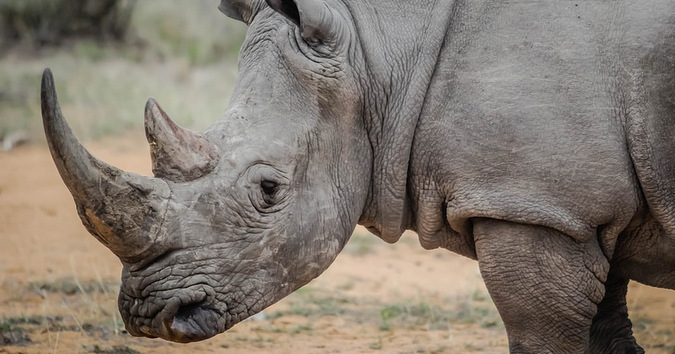 According to a report, North Korean diplomats are involved in state-sanctioned rhino horn and ivory smuggling.
The report was released by The Global Initiative against Transnational Organised Crime, a network of law enforcement, governance and development practitioners, and written by South African investigative journalist Julian Rademeyer who is an established wildlife crime reporter and author.
He also works with wildlife trade monitoring group TRAFFIC.
He found that 18 out of 31 cases of diplomats caught smuggling rhino horn and ivory in Africa since 1986 has been linked to North Korean diplomatic passport holders. Many of the items smuggled end up in China, where illicit demand is high.
Although there are grounds under which a diplomatic bag can be searched, officials are intimidated by the diplomatic passport and the consequences it might invoke from their government if they end up arresting a diplomat.
In South Africa, the most recent incident happened in 2015, when a North Korean diplomat living in the country was arrested in Mozambique with rhino horn in his possession, allegedly alongside a Taekwon-Do master who was residing in South Africa. The diplomat was asked by the government to leave the country, and the other North Korean quietly went on 'holiday' and never returned.
Questionable killing over Namibia's desert elephants (full story: AG News Desk)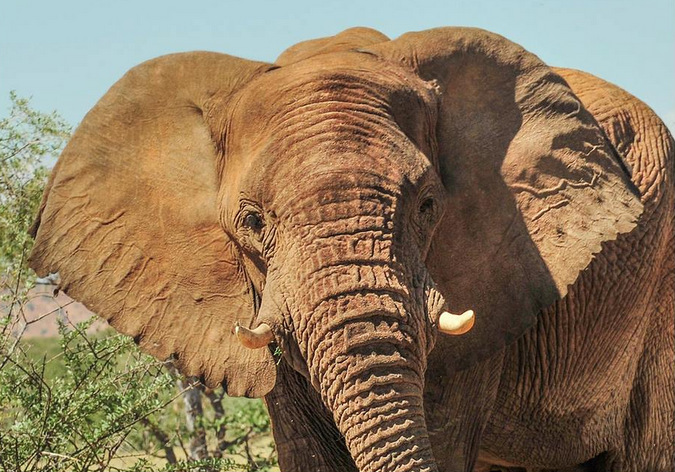 Two of the only five remaining mature desert elephants bulls that occupied the Ugab region of Namibia have recently been hunted.
Tsaurab and Tusky, along with another juvenile bull Kambonde were shot in the midst of an international outcry and ongoing petitions attempting to halt the killings – an uproar brushed off by the Namibian Ministry of Environment & Tourism (MET) as a "fabrication and misunderstanding over the issuance of permits for the destruction of problem-causing animals", stating also that the killing of a problem-causing animal is "often the last resort after other alternatives have been tried".
However, with the killing of Kambonde, supposedly a problem-causing animal, this was not the case.