In this week's news wrap a crocodile has killed a tourist in Zimbabwe, injuring another; a large tusked bull dies in Addo due to injuries from a fight; the US Federal Court invalidates the decision for trophy imports to the United States; China's ban on domestic ivory sales goes into effect; Britian's Prince Harry is appointed president of African Parks; and tragedy as an elephant tramples Kenyan ranch owner to death.
Crocodile kills tourist in Zimbabwe (full story: AG News Desk)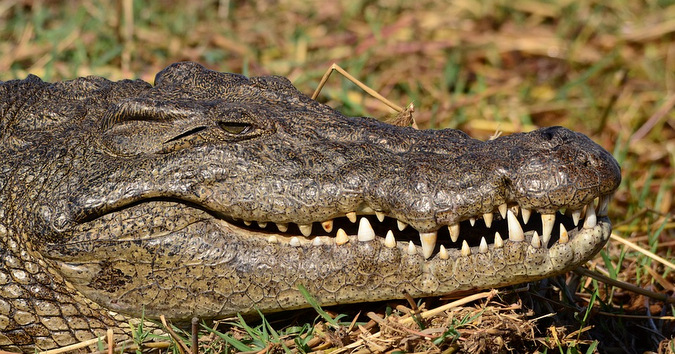 A tourist has reportedly been killed and another was seriously injured in a crocodile attack in Zimbabwe's Matopos National Park in Matabeleland south over the weekend.
According to the state owned newspaper The Herald, the Zimbabwe Parks and Wildlife Authority confirmed the incident, saying that tourist John Bowman died on his way to hospital while Rosemary Mitchell was in a critical condition in hospital. Their nationalities were not given.
Zimbabwe Parks and Wildlife Authority spokesperson Tinashe Farawo added that the matter had been reported to the police.
He also advised tourists to stay away from wild animals.
"No matter how domesticated they are, they can be dangerous. It is unfortunate that they were using air pumped boats which are not permissible," Farawo was quoted as saying.
Large tusked bull elephant dies in Addo (full story: AG News Desk)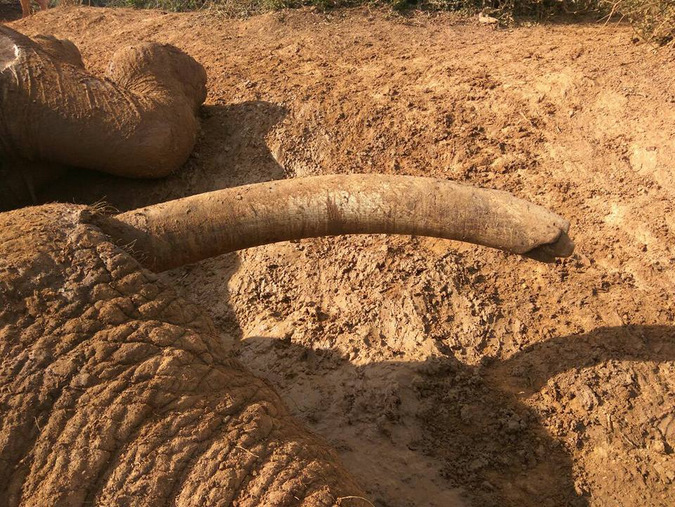 It has been announced on the SANParks – Addo Elephant National Park Facebook page that one of their big bull elephants has sadly passed away. Here is their statement:
"Sad news to share this afternoon: Valli, our big elephant bull, had died. Conservation Manager, John Adendorff, flew over the Park early this morning and found him killed about five kilometres from Hapoor. He seems to have gotten into a fight with another bull and died from his injuries about a week ago.
Valli stood out head and shoulders amongst the Addo animals. He is the father of many young elephants in Addo and his genes will help ensure the success of the elephant population in Addo for many years to come.
Inevitably his very tusks were most likely his downfall. He would not have been as agile as a bull with smaller, more lethal tusks. Valli was just coming into musth three weeks ago. This is when these bulls are filled with testosterone and they are very prone to fights.
This is really a tragic loss for Addo. Valli, who was extremely passive in nature, was an icon in the Park. It is very tragic for all who knew this gentle giant, but his offspring live on."
Federal Court invalidates decision for trophy imports to US (full story: AG News Desk)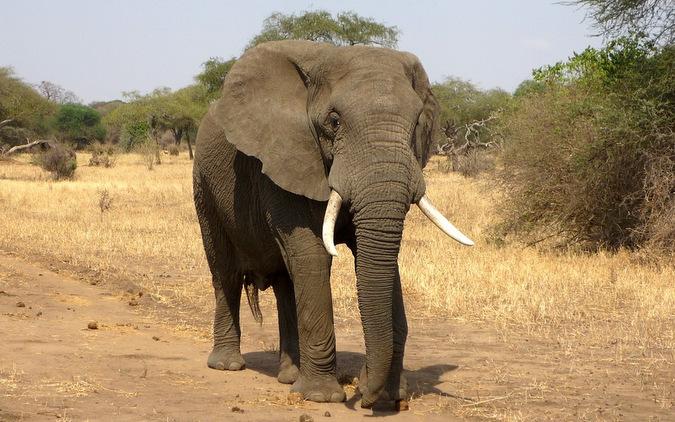 On December 22, 2017, the U.S. Court of Appeals for the DC Circuit upheld the conservation mandate of the Endangered Species Act, supporting the need to rigorously analyse applications to import hunting trophies of species threatened with extinction.
This federal court order, coming only weeks after President Trump tweeted that he was reconsidering the agency's decision to allow imports of elephant and lion trophies from Zimbabwe and Zambia, means that those recent decisions by the agency are invalid.
Anna Frostic, managing attorney for wildlife litigation for The Humane Society of the United States, said, "The federal government must carefully consider the science demonstrating that trophy hunting negatively impacts the conservation of imperilled species. We strongly urge the U.S. Fish and Wildlife Service to take immediate action to rescind its unlawful decisions to liberalise elephant and lion trophy imports."
China's ban on domestic ivory sales now in effect (full story: AG News Desk)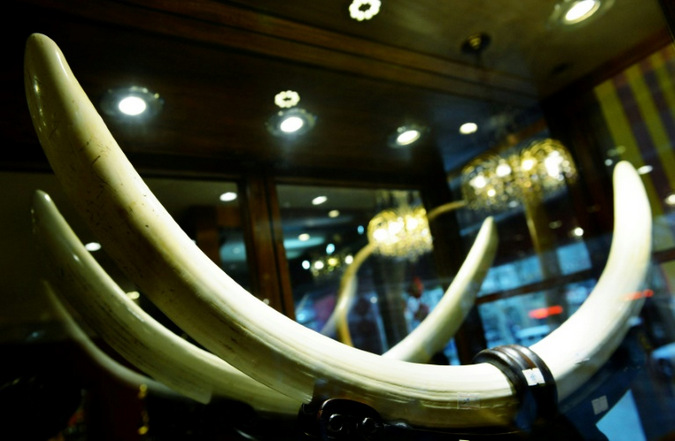 China's complete ban on ivory trade went into effect Sunday, officials said, a major step forward in Beijing's efforts to rein in what was once the world's largest market for illegal ivory.
"From today… the buying and selling of elephant ivory and goods by any market, shop or vendor is against the law!" the forestry ministry said on its official account on Chinese social media platform Weibo.
"From now on, if a merchant tells you 'this is a state-approved ivory dealer'… he is duping you and knowingly violating the law."
The ministry added that the ban also applied to online sales and souvenirs purchased abroad. According to the Xinhua state news agency, a partial ban had already resulted in an 80% decline in seizures of ivory entering China. Domestic prices for raw ivory are down 65%, it said.
The total domestic ban was announced at the end of last year. By this March, Xinhua reported, 67 factories and shops involved in China's ivory trade had closed. The remaining 105 were expected to close Sunday.
Prince Harry appointed president of African Parks (full story: AG News Desk)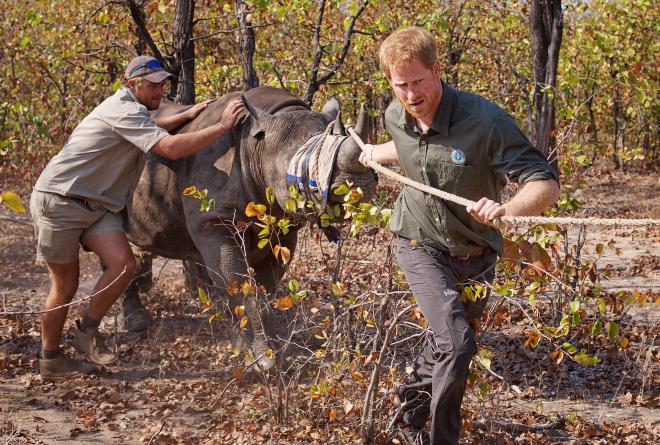 In a move that underscores his commitment to conservation, His Royal Highness Prince Henry of Wales has formally joined African Parks as their president. The appointment was just made public in a statement released by Kensington Palace.
African Parks is a conservation NGO, founded in 2000, that manages national parks and protected areas on behalf of governments and in collaboration with local communities across Africa. With 13 parks under management, they have the largest area under conservation for any one NGO on the African continent.
"We are extremely honoured to have Prince Harry officially join African Parks as our president," said Peter Fearnhead, CEO of African Parks. "Prince Harry has had a long history supporting conservation and humanitarian efforts across Africa. He is extremely passionate, committed and knowledgeable about the issues, and is a force for conservation not just for Africa but for the world. He shares in our vision, and together, with him in this influential role, we aim to continue to do extraordinary things for the benefit of Africa's wildlife and the people who live in and around these wild areas."
Tragedy as elephant tramples Kenyan ranch owner to death (full story: AG News Desk)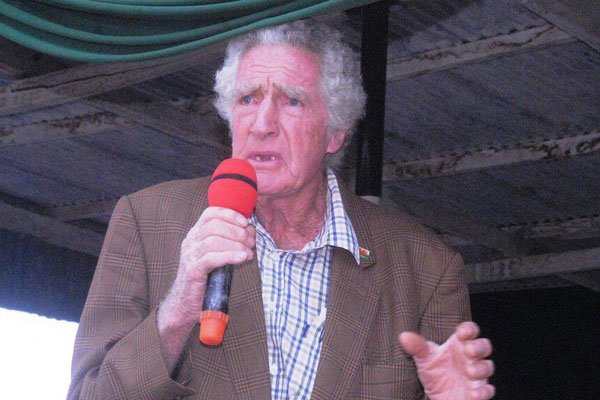 The Director of Suiyan Ranch in Laikipia County Gilfred Powys was on Wednesday afternoon trampled to death by an elephant.
Senior Kenya Wildlife Service warden in charge of Laikipia County Richard Chepkwony said the rancher was killed near a watering point in the ranch at around 1:30pm. Police said Mr Powys had left his car at a distance and was walking toward the dam which is the watering point for the wild animals.
"One of the elephants charged and trampled him to death," Laikipia County police boss Simon Kipkeu said.
Suiyan Ranch Manager Archie Vorsproy declined to discuss the incident with the press. "I am not ready to speak to any media at this point," he said.