In this week's news wrap Chinese customs officials in Shenzhen have seized 11.9 tons of scales from endangered African pangolins; the Professional Hunters' Association of South Africa (PHASA) has now approved canned lion hunting; a study reveals that trophy hunting may cause extinction in a changing environment; SANParks claims that some Kruger National Park rangers are collaborating with poachers; and staying in the Kruger, the Park and Mozambican authorities are now collaborating in a bid to clamp down on rhino poaching.
Shenzhen Customs cracks case of pangolin smuggling (full story: China Daily)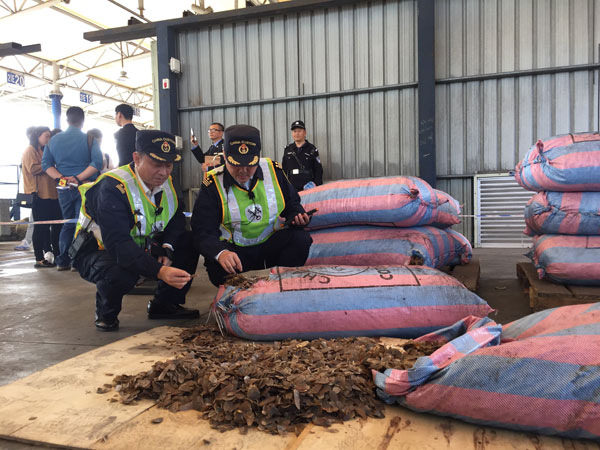 Shenzhen Customs announced on Wednesday that it cracked a case of 11.9 tons of pangolin scales smuggled from Africa, the largest volume in any single case found by the country's customs.
The scales are estimated to come from at least 20,000 pangolins, a species listed in Appendix I at the 17th Congress of the Convention on International Trade in Endangered Species of Wild Flora and Fauna last year, which bans all international trade of pangolins and their products.
Two suspects in the case, surnamed Li, from East China's Shandong province and He, from East China's Anhui province, have been issued arrest warrants, said Chen Qunfang, deputy chief of Dapeng Customs affiliated with Shenzhen Customs.
PHASA approves canned lion hunting, faces backlash (full story: AG News Desk)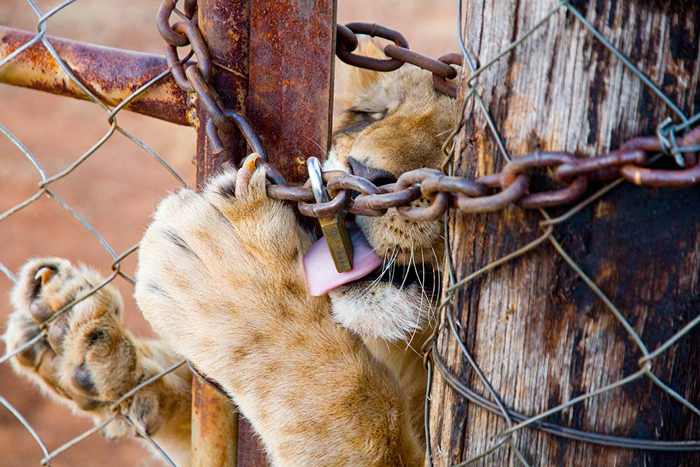 This follows the decision by PHASA in November 2015 to distance itself from canned lion hunting, following a call by the then president Hermann Meyeridricks for a review of the practice after he had viewed the film Blood Lions.
PHASA's decision has resulted in widespread anger in the broader hunting industry, with other member associations and prominent members of PHASA publicly distancing themselves.
Trophy hunting may cause extinction in a changing environment (full story: AG News Desk)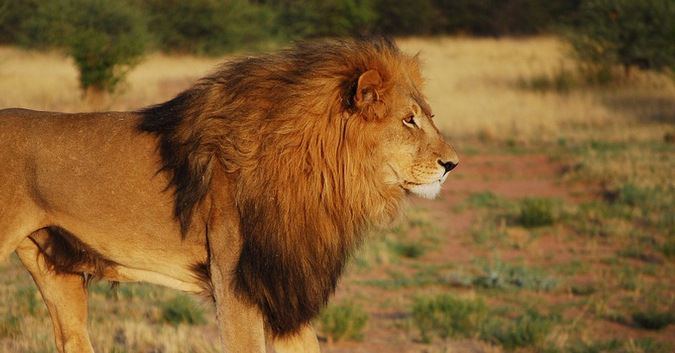 Male animals with the biggest antlers, horns and tusks have 'high quality genes', so removing them from populations can be disastrous. When hunters kill animals for trophies, they often target the biggest and the best individuals. Unfortunately, according to a new study these individuals are not only valuable to those who want their heads on walls. The importance of such animals to the wider population calls into question some of the hunting carried out under the banner of "conservation".
A big pair of tusks on an elephant, or a large, dark mane on a lion don't only imply status, they also indicate that those animals are "able to acquire resources, to grow well and to be healthy, and for that they need to have a high quality genome," said Dr Knell.
It is often assumed that "selective harvesting" in the form of trophy hunting doesn't seriously harm populations, as it only involves removing a few individuals and only targets males. Dr Knell and his collaborator Carlos Martinez Ruiz found selective harvesting can be a particular problem when animals are experiencing environmental stress. When a population is forced to adapt in response to a changing environment, then the removal of the highest quality individuals had catastrophic results. Populations were unable to adapt and were far more likely to go extinct.
Rangers collaborating with poachers: SanParks executive (full story: TimesLIVE)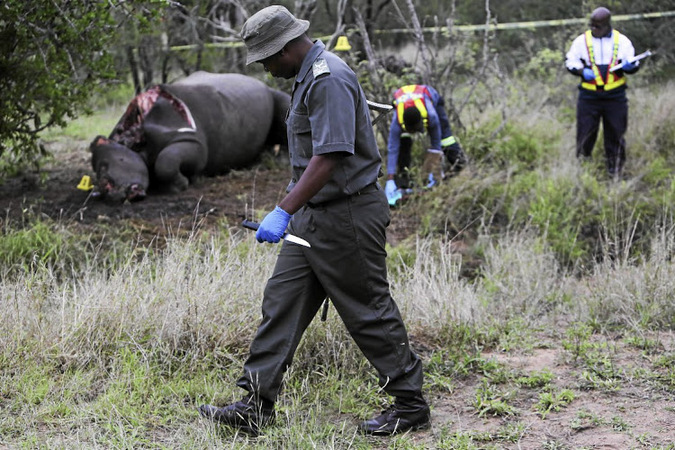 Instead of clamping down on community members and syndicates who poach rhino in the Kruger National Park (KNP)' some rangers are collaborating with poachers' according to South African National Parks (SanParks).
"We unfortunately have crooks' like in any other organisation'" said Glenn Phillips' SanParks' managing executive. He added that SanParks is aware of collaboration between some staff members and poaching syndicates' and that "our investigators are working very closely with the police" to identify these people and bring them to book.
His remarks follow the arrest of three alleged rhino poachers – Walter Mhangani' 55' Emmanuel Mdhuli' 29' and Xongani Mathebula' a Mozambican whose age is unknown – found in possession of horns in KNP on Sunday.
Although he did not allege that these three specific suspects had collaborated with Kruger staff' Phillips suggested that other staff members were assisting poachers to gain entry to the park illegally.
Mozambique and Kruger Park collaborate to nail rhino poachers (full story: AG News Desk)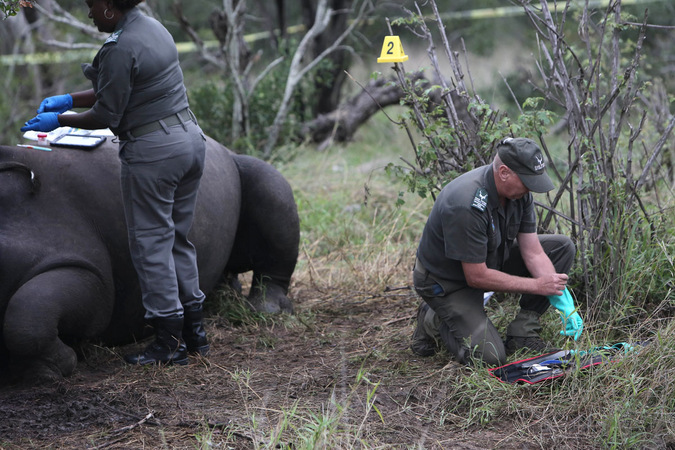 "Almost daily' we interact with our Mozambican colleagues on the ground and also at the higher levels. We meet on a regular basis and we have formed alliances so that we continue to develop alliance partnerships with our neighbours both on the west and south' private reserves as well as some communities in Mozambique'" said Ken Maggs' San Parks' head of ranger services.
An estimated 90% of the rhino poached in the KNP are killed by insurgents entering the park through the over 400 kilometre-long border fence with Mozambique.
KNP's section ranger in Enodile Bridge' Neels van Wyk' said this collaboration is of importance because poachers come through the border on a daily basis and use different tactics to mislead rangers when they try to track them down.