In this week's news wrap four traffickers have been arrested in Ivory Coast after 53 elephant tails were seized; new blood as plans to introduce ten new cheetahs to a KwaZulu-Natal park is underway; rare cycads face increasing threats as they become a target for theft; almost 50 vultures are poisoned in the Kruger National Park; and distressing images of a pregnant rhino mother and calf killed by poachers.
Tusks and elephant tails seized in Ivory Coast (full story: The Citizen)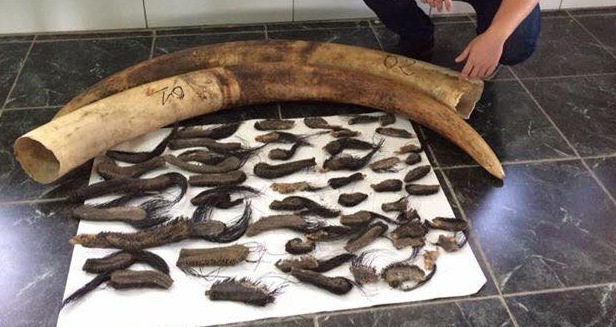 Four traffickers have been arrested after two tusks and 53 elephant tails, believed to be destined for the Asian market, were seized by authorities in Ivory Coast. According to nature activist group EAGLE Network, a customs officer working at Abidjan Airport was among the arrested for acting as an accomplice to traffickers.
"This is the largest known seizure ever of elephant tails representing the scale of the massacre by this Ivory trafficking ring", a post stated on EAGLE's Facebook page.
In a press release by EAGLE, "two impressive tusks of 1.6 metres each" were seized by a specialist unit from the Ivorian police force. The statement continued saying that elephant tails are used to make bracelets that can be sold for up to 2,000 euros ($2,300) each on the black market.
In addition to the tails and tusks, about a hundred objects made of ivory and warthog horn were also seized.
New cheetahs to be introduced to Hluhluwe-Imfolozi Park (full story: Times Live)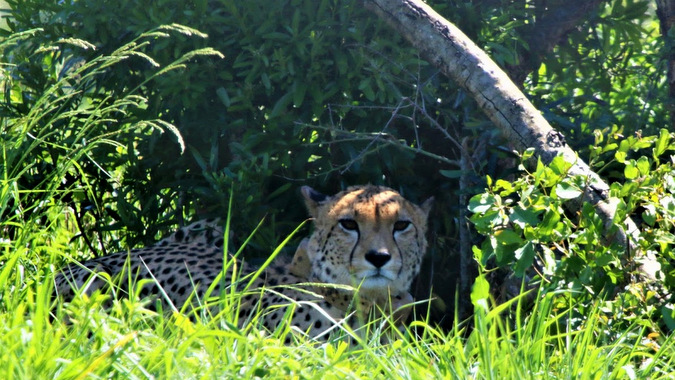 There will be several new fast cats operating in one of Africa's oldest game reserves very soon – and the 14'000-strong impala population in Hluhluwe-Imfolozi Park have reason to be nervous.
There are currently only three cheetah in the KwaZulu-Natal park, all of them closely related through blood.
Over the next few months' however' Ezemvelo KZN Wildlife is hoping to bring at least ten more cheetahs into the park – and four of these new cats (from Shamwari Game Reserve and Mountain Zebra National Park) are due to be released later this week.
All the new arrivals have been fitted with GPS monitoring collars' allowing researchers to obtain readings of their movements six times a day.
Rhino poaching decreases, but rare cycads now target for theft (full story: AG News Desk)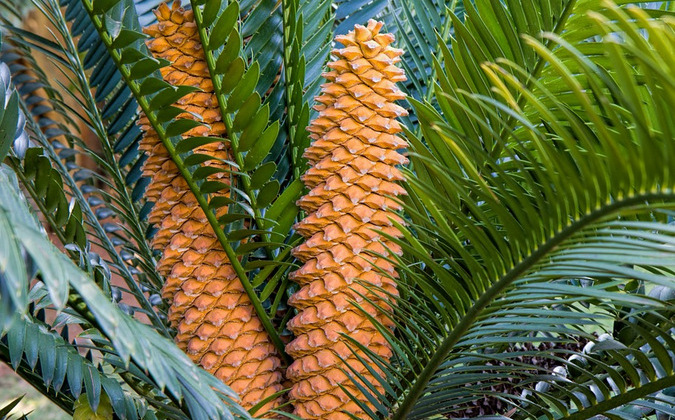 Rhino poaching is on the decline but other species – like elephant, the pangolin and rare cycad – are under threat.
An Eastern Cape farmer ended up forfeiting two vehicles and part of his farm to a neighbouring national park after he was uncovered as a serial cycad thief.
These were some of the revelations made by the Department of Environmental Affairs on Monday. The statistics form part of the 2016/17 National Environmental Compliance and Enforcement Report (NECER).
49 Vultures poisoned near Kruger National Park (full story: AG News Desk)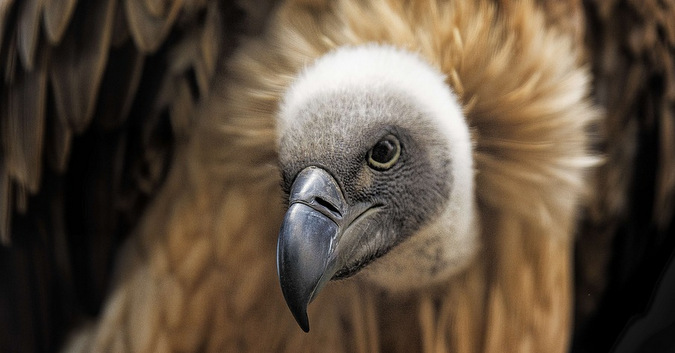 The poisoned bodies of nearly 50 vultures have been found by rangers in Mozambique' just a short distance from the boundary of the flagship Kruger National Park.
The discovery was made two weeks ago by a joint patrol of SA National Parks and Mozambique wildlife rangers in the Limpopo National Park' which directly abuts the Kruger Park.
The Peace Parks Foundation' which is helping to fund anti-poaching operations in the Limpopo sector of the transfrontier conservation area' said the carcasses of 49 vultures and two jackals had been found in two nearby poaching camps. Rangers suspect that the poachers had laced a number of antelope carcasses with chemical poisons with the intention of poaching lions' whose body parts are in increasing demand for local and Eastern traditional medicine.
Pregnant rhino mother and calf killed by poachers (full story: AG News Desk)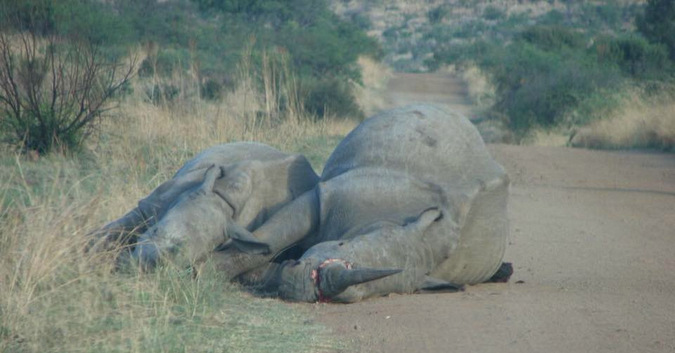 Heartbreaking pictures show a heavily-pregnant rhino and her calf who were killed by poachers for their horns. The graphic images were shared by devastated bosses at Pilanesberg National Park and Wildlife Trust in South Africa.
The killers were trying to remove the horns when they heard people approaching and fled, workers have revealed.
Tragically the mother's unborn calf also died. Pictures taken from the scene show the hunters were trying to cut off the mother's horn when they were interrupted.